30 September 2011
GUARDIAN ON ALTY
The e Guardian Online's weekly football trivia column (The Knowledge), refers to the Alty/Nuneaton strip clash debacle this week, under "Can you help",
here
.
It says, "Altrincham played Nuneaton in a Conference North game this month. The start of the game was marked by a bizarre episode after six minutes when, following protests from the Altrincham bench to the fourth official, the referee, Simeon Lucas, stopped the game to allow Nuneaton to change into Altrincham's yellow away strip. Before kick-off the referee had allowed the visitors to take to the pitch in red shirts with black hoops, red shorts and black socks to play Altrincham whose colours are red and white striped shirts, black shorts and red socks. (Nuneaton's home kit being blue and white stripes). So my question is how many other teams (other than, famously, Manchester United at Southampton) have changed their kit mid-game? And have other teams had to play in their opponents' kit?"
WITTON WARM UP
In their victory over Leek Town on Wednesday night, our FA Cup opponents
Witton Albion
lined up as follows: 1. Matt Cooper, 2. Matt Woolley, 3. Mat Wood, 4. Ben Harrison, 5. Anthony Gardner (13min Dean Ennion), 6. Anthony Sheehan (68min Tom Schofield), 7. Jamie Harrison, 8. Carl Clampitt (capt), 9. Liam Newman (68min Alex Titchiner), 10. Mark Buchan, 11. Danny Andrews. Subs not used: Mike Moseley and Brian Pritchard.
Leek Town included some Alty old boys... 4. Darren Tinson (Capt), 8. Danny Holmes, and as a sub James McCarthy.
"Witton Albion were without Paul Booth who was serving his one match ban after being sent off against AFC Fylde. New signing [ex-Alty trialist] Tom Schofield from Knutsford started his first game on the bench". Witton won 4-0.
Pitchero Non-League says that "Leek Town crashed out of the Doodson Sport Cup at the First Round stage when they lost 4-0 at Witton Albion.... Blues misery was completed when they conceded two close range goals in the final five minutes to give the score line a rather flattering look in Witton's favour."
BSB NORTH NEWS
The
Solihull News
says that "An upbeat Moors boss says he's encouraged by his side's progress since its disastrous start to the season. Marcus Bignot was speaking after his team's 4-0 win against Causeway United in the first round of the Birmingham Senior Cup on Tuesday night... However Alex Price suffered a suspected broken ankle following a late challenge in the first half.
Said Bignot, 'We have four out of five clean sheets now - it was something we needed to address and suggests we're on the right track. We are still paying for a difficult August, but with our run in September we feel like we are headed in the right direction... I'm encouraged the way things are going since Boston. We laid down our mark on that day'.
Karl Broadhurst, Craig Hinton and Junior English all returned to the starting line up on Saturday".
The Nuneaton News says that "Nuneaton Town will now play their midweek home games on Monday nights in a bid to increase attendances. Chairman Ian Neale says the club are keen to avoid clashes with Champions League fixtures on Tuesday nights. He said, 'We spoke to the (Nuneaton Town) Supporters Co-Operative after a board meeting last month about the matter. The main thing is Tuesday nights often clash with the Champions League.
'This way people can still support us and watch the Champions League games. Hopefully we can get some more supporters through the gates'.
Neale admits the move means a quick turnaround for the squad, but he says they will still have a level playing field with their rivals. 'It's a bit tougher on the players but it's the same for both teams', he said...
Meanwhile, Neil Collett will sign for Nuneaton Town on a permanent basis this week as his deal with Mansfield Town is set to be cancelled. The 21-year-old was poised to join Boro on loan for the rest of the season, but a technicality means the clubs have agreed the goalkeeper's Stags contract will be torn up. He will now sign a contract with Boro.
The Football Conference reports that "The Blue Square Bet North 'Player of the Month' for September is Danny Hall from Hyde FC... The Blue Square Bet North 'Manager of the Month' for September is Jim Harvey from Stalybridge Celtic".
The Conference also confirms that "Colwyn Bay have taken Chester FC`s transfer-listed midfielder Bradley Barnes on a month's loan. The 22-year-old was listed by the Evo-Stik Northern Premier League Premier Division outfit last week after being told he wouldn't feature in the first-team on a regular basis due to the competition for midfield spots at the Exacta Stadium. Barnes was a trainee with Bolton Wanderers and then had trials with Morecambe and Altrincham [?] before linking up with North West Counties Leaguers Flixton and then their Northern Premier neighbours Trafford".
---
29 September 2011
NEIL TOLSON IN ACTION TONIGHT
Grahame Rowley writes:
"Neil Tolson will lead the attack for Securitas North when they take on Securitas South in a charity game aimed at raising funds for Willow Wood Hospice in Hyde at Moss Lane Altrincham next Thursday September 29th with a 6.30pm kick off.
There will be free admission to the game so please come along and support this worthy cause as well as watching our assistant manager take to the field in action. After the game the bar will be open when there will be a "Shakin Stevens" impersonator as well as a raffle taking place. Raffle tickets will be on sale on Saturday as well as at the game at £5 each. Prizes include:-
4 people hospitality at Manchester United
2 people hospitality at Peter Kay (in Sheffield)
A beer hamper
A chocolate hamper
A signed Real Madrid Shirt
A 60 minute flight experience from Liverpool Airport
A signed William Gallas picture
A signed Arsene Wenger picture
Plus many more

Please support this event".
MARK'S SPONSORED WALK
John Edwards, Altrincham's joint Press Officer, writes "Mark Maddox has underlined his standing as one of the most revered figures in Altrincham's recent history after announcing he intends taking part in a sponsored walk to support his battle against illness. Club officials set up a testimonial fund, after Maddox was diagnosed with the debilitating Motor Neurone Disease, and have already staged a series of money-raising events.

The latest is a sponsored walk to Stalybridge, ahead of next month's game there, and Maddox left chairman Grahame Rowley stunned by insisting on pounding the streets himself, despite the strength-sapping nature of his condition.

'I asked him if he was sure, and he said:, "Oh yes, count me in. I want to do it",' said Rowley. 'What can you say, except it is typical of Mark. It's great, it really is. We are walking the first eight miles on Sunday, October 16, then the remaining nine on the day of the game at Stalybridge, the following Saturday. Mark is adamant he's doing both, so anyone who wants to join us or sponsor someone, or both, will be most welcome.'

Details are available from the club on 0161 928 1045". They can also be emailed out by request here.

Right: Mark is seen on New Year's Day 2001, right, with Alty's goalkeeper then and now, Stuart Coburn.
LEE DISCUSSES THE CUP
Altrincham FC joint press officer, John Edwrads, writes, "Lee Sinnott has warned his in-form Altrincham team not to take their foot off the pedal as they prepare to make their mark on the FA Cup against Witton Albion at Moss Lane on Saturday.

Alty enter the competition at the second qualifying round stage, fresh from a third win in four Blue Square North games, but Sinnott remains wary of the threat posed by near-neighbours Witton.

'The FA Cup is a great leveller, and I have full respect for anyone we come up against,' said the Alty boss. 'It doesn't matter one iota that Witton are two levels below us. If we don't respect them as tough opponents, we could come unstuck, just as we did at Solihull. I will be observing the players in training and in the dressing room before kick-off and, if I even smell anything that doesn't seem right, I will be reminding people of what is expected.

'You only have to look at the competition's tradition and history to know you cannot take anyone lightly. We should know that better than anyone, when you think of the famous giantkilling acts this club have contributed down the years to help make the FA Cup what it is. It can be a double-edged sword, and we don't want to be on the receiving end. I have every confidence in the players to go out and get the right result, but we have to be right mentally.'

Alty have reduced admission prices for the tie, and Sinnott added, 'Our support has been first-class this season, but I do feel the onus is more on the players to make things happen. They are the ones who can actually affect things, because they are the ones with a ball at their feet. Of course, any help from the terraces is always welcome. It can have a positive influence, and I hope there is a good turnout'.

Sinnott could hardly have wished for better preparation for the visit of Witton than a hard-fought but thoroughly deserved 2-0 win over Nuneaton. 'We more or less cancelled each other out in the first half, but it opened up after that and we started to nudge ourselves ahead,' he said. 'It's pleasing to win two on the bounce for the first time, but really we should have done it a while ago.

'Nuneaton were well organised and well drilled but we showed the right quality and it was pleasing to us playing our football more as the game wore on. Boston is going to be just as tough a test, in our next League game, so it's good that we may have found a solution to unlocking defences.

'That's three good victories in four games now, but you can only start talking about building some momentum after six or seven games. Don't forget there was a banana skin at Solihull, so let's try and be consistent over six or seven games, then see where we are.

'But the players have done well. We had a chat after the Solihull defeat, and we knew we had let ourselves down. For us to succeed and achieve our goals, we can't have three great games then a poor one. We've got to strive to get our consistency levels up. We are evolving as a team, and that process has to keep heading in the right direction. That has to be the aim for all of us.'
Damian Reeves continued his rich vein of form with two more goals, but Sinnott is challenging Alty's leading scorer to be even more clinical in the opposition area.
'Damian has a history of scoring goals, and you can see why,' he said. 'I had a chat with him after the Solihull game and said I just felt he could be a little bit more aggressive in his finishing. I won't try and tell him how to score goals, because he has a proven record for doing it, whereas I haven't.
'He is in a great scoring vein at the moment, but there could perhaps be even more to come, if he took that on board. Certainly he is enjoying himself, because he knows chances are going to be created for him. It was wonderful work by Shaun Densmore for the second goal. He closed the full-back down, slid in and not only got a block in but won the ball and delivered a great cross. It actually bounced awkwardly in front of Damian, so he did exceptionally well to steer the header in.
'I think a special word for Michael Twiss (above right) is merited, too. He has scored a couple of goals, but, over and above that, the number of assists he has come up with should not be underestimated.'
On Alty's two loan players, Sinnott added: 'Telford have given permission for both Robbie Williams and James Lawrie to play for us in the Cup, which is appreciated. It is due to be Robbie's final game, but we'll talk to him and Telford about extending the loan. As for James, he has indicated he would like to stay another month, and Telford say they are happy to let him. All that needs doing is for Telford to sign the forms. We are just waiting on that at the moment.'
In the "Sale & Altrincham Advertiser", we read that "Lee Sinnott is eager for Altrincham to continue their recent revival in the FA Cup this weekend... Sinnott wants some more cup magic after reaching the 1984 final as a player with Watford before leading Farsley to the first round as a manager.
'It's a magical competition and I know Altrincham have a good pedigree', he said. 'I've heard in recent years they haven't done as well but that's what you get in the FA Cup – you can get it good, you can get it bad – and on Saturday we have to make sure it's good. I think the league and cup can run side by side, they can bounce off each other, especially at non-League level. It gives everybody a gee-up around the club. It's that competition where you don't know what you're going to get, and I think that's why it has that allure'...
Alty have managed to reach the first round just twice in the last eight years... 'We need to get some momentum', he said. 'If you look at our last four games, we've won three and lost one, which was a banana skin against Solihull. I've told the players those things will happen if you don't approach games correctly, for whatever reason. We were off against Solihull but we've looked at that and worked on it, and we don't want a repeat on Saturday because you don't get another chance in the cup. It's vitally important we don't slip below the standards we've shown, and all I have to do is remind them of Solihull. It's quite an easy team-talk for me'".
OLD BOYS
In a league cup match at Shawe View, Trafford lost 4-2 on penalties after their game with Clitheroe had ended 1-1 on Wednesday night. James Smart was a used sub for the visitors, whilst the referee was Ian Hussin - former Alty captain Eddie's brother.

NL Daily reports that "Mossley have re-signed striker Osebi Abadaki after spells with Buxton and Radcliffe Borough. The lightning quick 20-year-old forward had a brief stay at Seel Park early last season after arriving from Ashton United". Osebi was in Alty's Youth team.
BSB LEAGUES' NEWS
According to Pitchero Non-League "York City will be forced to go part-time if the planning application for a new community stadium is rejected. That is the stark reality facing Minstermen chiefs, who have outlined the 'disastrous consequences' for the club should the scheme to build a 6,000-seater arena, and shopping park, at Monk's Cross hit the buffers when it comes before City of York Council planning chiefs.

The Bootham Crescent board believe the club would subsequently be condemned to non-League football and would also mean the end of City's youth scheme. 'The planning application that has been submitted this week is our last chance and only realistic opportunity of getting a community stadium for York', said chairman Jason McGill. 'Without this stadium, the club could be homeless and we would certainly have to go part-time the season after next, which would be disastrous for the club and the ambitions of our supporters'.

City owe £2 million to the Football Stadia Improvement Fund, which they borrowed in 2004 to buy back Bootham Crescent from its previous owners. Earlier this month, The Press reported how that organisation agreed to extend the terms of the loan to the club, which was due to have been either converted into a grant towards York's new home or repaid by September next year, because of the 'commitment and significant progress' being made on the stadium project.

McGill has confirmed that, should the community stadium scheme fail, the only way this loan could be repaid is through the sale of Bootham Crescent. This would leave City homeless. He added that... 'We would expect that going part time would hugely impact our support and would have a negative effect on sponsorship and our commercial income. The club would change dramatically and our main concern would be where we would play. We would certainly have to abandon our youth policy and review our community activities'...

He added, 'We must not forget it is the negative actions of others that have put us in this situation and we have been working hard since 2003 to try to secure a new stadium and a proper future for York City Football Club'".

Pitchero also reports that "Following the news that Boston United had added the vast experience of Craig Armstrong to their playing squad, the club ruled out a swoop for former favourite Daryl Clare. Utility man Armstrong became the fourth new arrival at York Street in the last week after quitting as Eastwood Town manager... 'He can play in a lot of different positions so he'll give us options. He can play in midfield as a holding player, as a centre back and at left-back... We're not looking to sign Daryl', confirmed Canoville".
---
28 September 2011
JAMES'S LOAN RENEWED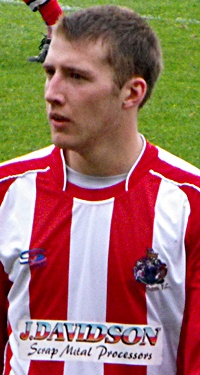 James Lawrie's loan from AFC Telford was renewed this afternoon and he will now be at Moss Lane till at least 29 October. As with fellow loanee, Rob Williams, whose current loan runs till 4 October, James (right) will be permitted to play for Altrincham in the FA Cup this Saturday.
CSC DRAW
The Cheshire FA announces the draw for the Cheshire Senior Cup, 1st Round (w/c 7 November):
Altrincham v Stockport County
Crewe Alexandra v Northwich Victoria
Macclesfield Town v Witton Albion
Northwich Villa v Nantwich Town
Stalybridge Celtic v Chester
Warrington Town v Cheadle Town
Winsford United v Congleton Town
Woodley Sports v Tranmere Rovers
BSB NORTH RESULT
Vauxhall M. 0 Harrogate T. 1, gate 169. The goalscorer for Harrogate was Lee Elam.
League Table
OLD BOYS
Several Altrincham "Old boys" were in action on Monday night in the EvoStik League's Doodson Sport Cup when New Mills lost 3-4 to Salford City. Former Robins reserves/trialists, Gavin Salmon, Scott Metcalfe and Cayne Hanley all scored for City.
CSC
Two Cheshire Senior Cup Preliminary Round matches were scheduled for Tuesday night:
Runcorn Linnets 0 Warrington Town 1
Woodley Sports 4 Runcorn Town 1 aet
NEXT LEAGUE OPPONENTS
The next league visitors to Moss Lane are the subject of a report in the Boston Standard, which tells us that "Lee Canoville labelled Boston United's win over Droylsden as their 'best win of the season'. Debutant striker Jordan Burrow headed home a 79th-minute winner to send York Street wild...

'That's the best win we've had this season', said manager Canoville. 'The boys stuck to the game plan and pressed them high up. Droylsden pass the ball well and if you give them space they can hurt you'...

Ward, meanwhile, [said]... 'The gaffers have been giving us stick, saying that for our size we should be scoring more from corners. That's two in two now', he said, tipping the nod to Nathan Stainfield, who had done similar in midweek... 'We've been strong defensively lately and knew we had to be switched on against them... We like it when teams come at us, we don't have time to switch off, it keeps us sharp'. UNITED: Bastock, Wilkinson, Jelleyman, Milnes, Ward, White, Semple, Sleath, Lee (Burrow 54), Newsham (B. Fairclough 61), Hall; Subs (not used): Suarez, J. Fairclough, Millson."
BSB NORTH NEWS
The Football Conference tells us that "Having only just been released by Nuneaton Town, striker Lee Smith has been snapped up by Blue Square Bet North rivals Lee Smith [i.e. Worcester City]. Smith has signed for City on a deal until the end of the season. Smith was the leading goalscorer at Nuneaton so far this season having joined them from Forest Green Rovers he is a proven scorer at Conference level. He was Gloucester City's leading scorer with twenty-two goals in the 2009/10 season during the Tigers' first season back in Conference North".

Meanwhile, "Midfield dynamo and former player Kevin Thornton has re-joined Nuneaton Town from Northampton Town. Former Coventry City midfielder Thornton had a short spell with Boro in 2009, but in his brief spell made a great impact at Liberty Way. Thornton impressed several League clubs following his attitude... The Irishman was at Sixfields for nineteen months, making twenty-four starts and twenty-one substitute appearances, scoring nine goals. His contract expired at the end of August and he was subsequently released by the Cobblers."

Bullsnews adds that "Kevin Thornton is reported to have had a trial with Hereford United, according to the Northampton Chronicle... Thornton spent four years with Coventry but left by mutual consent in July 2009. According to Wikipedia 'Both the club and player refused to comment on this, but it is believed to be down to his court appearance the previous month. He had been found guilty of failing to stop at the scene of an accident, driving with excess alcohol and without insurance or a full licence. For his crimes he was banned from driving for 22 months, fined £2,750 and ordered to pay £260 in costs and compensation. Two years earlier he had been convicted for criminal damage to a taxi after a night out in 2007'. Recently he has supplemented his football income by 'touring the West Midlands with his Indie three-piece band.'"

The Nuneaton News says that Smith's "departure continues the recent upheaval to the squad. Midfielders Sam Belcher and Luke Taylor left last week, but they were seen as fringe players. Before Smith's departure, manager Kevin Wilkin said he wanted Smith to stay and had offered the former Gloucester City forward a contract. Speaking yesterday, he said, 'Lee has spoken to Worcester and we are waiting to hear his decision. I want Lee to stay. He's done well for us and there is the offer of a contract on the table for him'".

But Nuneaton Town confirm that "Neil Collett is to remain at Nuneaton Town for the rest of the season at least following agreement between Mansfield and Nuneaton's chairman. Collett... has impressed the club so much it has looked to make the deal permanent for the season. As part of the deal, Mansfield Town cannot recall Neil...

Collett told the club website 'I am really happy to be staying at the club for the rest of the season. I am enjoying my stay and time here, everyone is great, the management, backroom staff and of course supporters'. Nuneaton Town now has two keepers with experience to choose from, plus a young keeper, Sam Slater who is on loan to Nuneaton Griff for the rest of the season."

From BSB North we learn that "St Aidan's pupil Ben Cohen has signed forms with Harrogate Town AFC after impressing manager Simon Weaver... Weaver said, 'He has a good mix of intelligence, attitude and ability. I have always said that I want more local lads in the team and I am hoping that Ben's signing can encourage other lads to try'. Cohen is a product of Mark Foster's under-19 team and is described as a fast, tricky winger who has great potential".

BSBN also reports that "Gloucester City chairman Nigel Hughes says discussions will soon begin with Cheltenham Town regarding the groundshare of the Abbey Business Stadium. The Blue Square Bet North outfit are currently in the second season of their two-year deal and they will need to secure a home base for the 2012/13 campaign while their new stadium is being built. Hughes told This is Gloucestershire, 'I can foresee us sitting down with Cheltenham before the end of October. Quite clearly, we want to make sure that we have somewhere to play next season'".

Following last Saturday's episode of "What Not to Wear" at Moss Lane, a new meaning to "football strip" is the subject of the BBC which reports that "A football chairwoman said a referee making two teenagers change their underwear by the pitch during an FA Youth Cup match was 'inappropriate'. The two Bath City youth players were asked to change by the referee because the colour of their underwear did not match the rest of their kit. While they were changing, opponents Newport County scored and Bath's manager Billy Clark was sent off.

Chair Manda Rigby said the boys should not have to change in front of a crowd. FIFA rules state undershorts must match the colour of the rest of the kit. Bath eventually lost the game 6-0, accruing six red cards, including for the manager and a substitute.

'They went to the side of the pitch, which was probably a little humiliating for them to strip down and take their underpants off', Ms Rigby said... 'I would have hoped someone would have thought the purpose behind this rule isn't to make a 16-year-old strip in front of a crowd'.

Bath managing director Paul Williams said he was 'angry' with the match official. 'Why didn't the officials check the colours before the start?... Rules are rules, but the officiating wasn't what it should have been for a youth cup tie'.. John Dicker, who has been a football referee in the area for 40 years, said, 'The linesman should have made sure that their entire kit was matching. These are the laws. It's about a consistency, otherwise you've got a patchwork quilt'".
---
27 September 2011
WITTON MATCH ON SATURDAY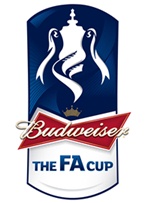 Admission prices for Altrincham v Witton Albion in the "FA Cup with Budweiser" on 1 October will be reduced from the normal BSB North admission charges at Moss Lane. Prices will be £12 for adults in all parts of the ground, £8 applies for concessionaries, £5 for 12-16 year-olds and £2 for under-12s. As at other clubs, season tickets do not cover cup ties, so admission for all spectators is by payment at the turnstiles.

Prize money for the qualifying rounds is:
2QR: £4,500
3QR: £8,500
4QR: £12,500

Mike Garnett has kindly supplied data on past encounters between Altrincham and Witton Albion, who meet on Saturday in the "FA Cup with Budweiser" 2QR at Moss Lane. As can be seen, the overall record is remarkably level, with 62 wins for each side.
At Altrincham: P80 W45 D16 L17 F171 A117
Away: P76 W16 D14 L42 F80 A151
Neutral: P4 W1 D0 L3 F4 A5
Overall: P160 W62 D30 L62 F255 A273

Mike adds, "The reason for the discrepancy between overall 'games played' and 'won-drawn-lost' is that I am short of two home results (in the 1939-40 CCL Western Section) and four away (1909-10 Manchester League, 1935-6 Cheshire League and the two away games in the 1939-40 CCL Western Section)". The FA Cup stats are:
At Altrincham P3 W1 D1 L1 F4 A5
Away P3 W0 D0 L3 F4 A11
Overall P6 W1 D1 L4 F8 A16

Meanwhile, Pitchero Non-League informs us that "Witton Albion added to their squad at the weekend with the signing of 20-year-old Thomas Scofield from Cheshire League neighbours Knutsford FC. This continues Witton's policy of giving young, local talent an opportunity. Born in Trafford, he is a tall player who plays as a wide attacking midfielder and has scored three times for Knutsford in nine appearances this season.

He comes highly recommended by chief scout Terry Murphy and coach Nigel Deeley and he also had trials with Blue Square Bet North side Altrincham and impressed in the summer of 2010. Witton have fought off attention from other Evo-Stik NPL clubs for his signature and would like to thank Knutsford chairman Jimmy Evans and manager Paul Scofield (also his dad) for their help and support".

Witton Albion has a preview of Saturday's "FA Cup with Budweiser" game at Moss Lane, entitled "What a great game to look forward to". It adds, "In the event of the game being level on 90 minutes, the replay will of course be played on Wednesday, 5th October, kick-off 7.45pm."
FA YOUTH CUP
Alty entertain Lancaster City in the next round of the FA Youth Cup, on Thursday, 6 October at 7.45pm at Moss Lane. The winners of that tie will play at home to either Chester-Le-Street Town or Darlington in the following round.

Admission prices are:
Adults £3
Concessionaries £2

Everyone welcome!
BORO'S EXPEDITION TO A "MANCHESTER OUTPOST"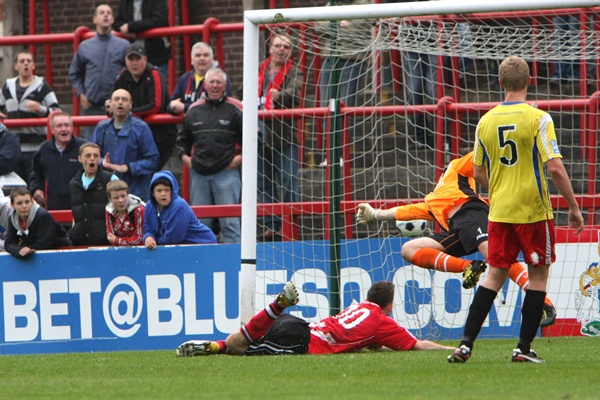 Left: Gavin Rathbone superbly catches the moment that Damian Reeves headed home Alty's second goal against Nuneaton Town to the delight of the supporters behind the goal. More of Gavin's Alty images are on his GR Photography site.
The Coventry Telegraph, reports that "Distinct signs of aggravation, frustration and agitation were very much on show at Moss Lane as Boro surrendered their three-match winning run to a far from impressive Altrincham. But more worrying than the defeat was the air of insecurity and unrest around the squad and the loyal fans who made the arduous trip up the M6, where accidents and delays kicked off a dismal Saturday all-round for the Nuneaton fraternity.
After the tormenting three-and-a-half hour crawl to the Manchester outpost, the anger levels rose when both teams ran out in red shirts that Lancastrian referee Simeon Lucas felt would not clash. Inside six minutes his decision proved to be a diabolical one and Nuneaton were forced to change at pitch-side into the Robins' secondary yellow strip.
For more than a hour neither side showed much attacking endeavour and it seemed a point at least would be going back down the motorway. Alas, that was not to be as horrific defensive blunders were to gift Altrincham's in-form marksman Damian Reeves his third brace of the campaign.
A solitary Ben Pugh header that flew weakly into the side-netting plus two Gareth Dean efforts late on, were the only concern to home keeper Stuart Coburn, who never had a single goal-bound attempt to save. On this showing, manager Kevin Wilkin will have to think long and hard on the course of action...
Wilkin said, 'There was nothing in the game for a hour and then we gifted them a penalty for the first goal and handed them a second on a plate. We handed them the impetus at a crucial time and never recovered. After the fine midweek win over Histon, the inconsistency raised its head again. We knew what to expect up there. Just before their opening goal I thought we would leave with at least a point but you cannot legislate for individual mistakes'.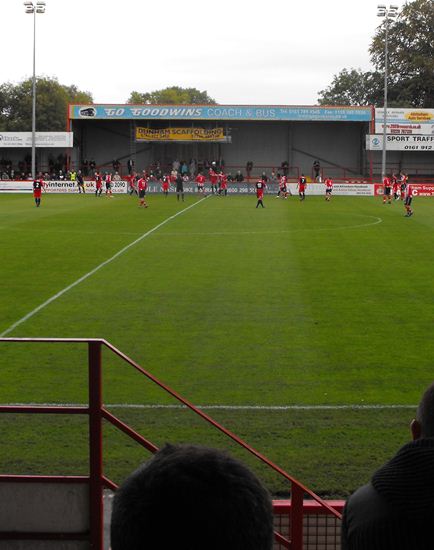 Right: This view from the main stand underlines why the visitors had to change their shirts on Saturday; distinguishing the teams from a distance was not easy. Photo: www.altrinchamfc.com
The first blunder was down to centre-back Guy Hadland, who got too tight on Reeves and he turned to race into the area only to be scythed down by Hadland's hapless challenge from behind. Reeves converted the spot kick with aplomb and on 76 minutes he doubled his tally. Pugh's timid pass allowed Shaun Dennemore [i.e. Densmore] to easily win possession from a tentative Aaron James and cross for Reeves to stoop and head past keeper Neil Collett from six yards out...
Match stats (Altrincham first): On target 0[!?]-3 , Off target 5-3, Corners 5-3, Offsides 2-3, Free-kicks conceded 3-13, Yellow cards 0-2 (Glover, Hadland)".
According to the Nuneaton News, "Nuneaton Town's run of good form crashed to an abrupt halt as they were deservedly beaten by Altrincham on Saturday... The attacking threat of the last two matches disappeared as they failed to have a shot on target over the 90 minutes. At the other end they conceded two goals of their own making. Robins top scorer Damian Reeves opened the scoring from the penalty spot after 62 minutes when he was fouled by Guy Hadland, who lost his man easily and then made an ill-advised tackle in an otherwise decent performance.
Reeves then got the second with 15 minutes to go when he glanced in a header after Boro needlessly gave away possession in the final third... In truth they got their just deserts, given their limited attacking threat... The first half was probably the least entertaining of the season so far... The game got off to a ridiculous start as both teams came out in kits heavily featuring red, making them difficult to distinguish once play began.
Both benches protested and after seven minutes Boro donned Altricham's yellow away kit. It was a ridiculous situation which would easily been avoided if the referee had shown some common sense before kick-off...
Boro were little or no threat in attack after the break and could have no complaints over the result".
The same source adds that "Town's 2-0 defeat at Altrincham could have been Neil Collett's last for the club after his loan spell expired... from Mansfield Town after Danny Alcock went to the World Universities Games and subsequently injured his shoulder... Boro are down to sixth in Blue Square Bet North after Danny [!] Reeves scored twice for the hosts, the first from the penalty spot...
'For large parts there was nothing in it. That's where we need to understand that when you come away to a tough place you can't afford to give away the impetus. We looked ragged after the first goal and lost our way a bit... The second was well finished, but to allow them put a move together was disappointing... Too many times we passed it [?out] of play... We've not worked the goalie once which is disappointing as we were set up to be offensive'" said manager Wilkin.
"Boro were forced to don Altrincham's yellow away kit because the referee allowed the match to start with both teams wearing kits heavily featuring red. Wilkin was disappointed the official let the situation develop in the first place. 'It was hard making players out. You couldn't do it quick enough. We should never have started like that', he said"
NEXT LEAGUE OPPONENTS
Alty's next league visitors on 8 October are Boston United who "are launching a brand-new photographic website which will enable supporters to purchase quality prints of all aspects of life in and around The Jakemans Stadium... It is anticipated that the new website will launch by the end of October and contain archive material too... Items such as mugs, mousemats and jigsaws will also be offer. United commercial manager Craig Singleton told bufc.co.uk, 'In addition to the cracking match action shots provided by David Shipman and Tim Hoff, there will be a wide range of photographs from the whole football club'".

And the Evostik League confirms that "Coalville Town have snapped up the registration of former Aston Villa striker Julian Joachim, who most recently played for Boston United".

More on the Pilgrims comes from BSB North, which says that "Boston United have bolstered their squad with the signing of veteran utility man Craig Armstrong. The 36-year-old recently parted ways with Eastwood Town after a stint as player-manager at Coronation Park. Armstrong started his career with Nottingham Forest after progressing through the club's youth system, and has gone on to represent Sheffield Wednesday, Huddersfield Town and Cheltenham Town amongst many other teams...

Boston joint manager Lee Canoville told the club's official website, 'Craig recently left Eastwood, where things did not work out for him, and he is somebody that myself and Jason know really well. He is a utility player and has agreed to join us - so it provides us with a lot options'".
BSB NORTH NEWS
Tuesday 27 Sept
Vauxhall Motors v Harrogate Town

He played against Alty but Gloucester City report that they "have parted company with goalkeeper Kevin Sawyer. We...thank him for his contribution to the club during his time with us".

The Chronicle Live tells us that "Blyth's away-day blues continued when they lost 4-0 at Corby Town. The Croft Park club have failed to score in their last five games on their travels and have picked up two points from 18 away from the North East. The only goals scored away from home came on the opening day, a 2-2 draw at Histon, while 15 goals have been conceded at opposing grounds.

Famed cup fighters Blyth will doubtless be relieved to have home advantage in Saturday's big FA Cup derby clash with underdogs Bedlington Terriers... [Manager Steve] Cuggy said, 'The game plan was working well but Corby got a disputed penalty just before half-time and that changed the game. We are putting ourselves under so much pressure by not taking the lead in games, though we've looked a lot more solid in recent weeks'".

According to the Football Conference "Sebastian Dunbar, a left-back released by Ipswich Town, has joined Bishop's Stortford. He started for the Blues on Saturday at Worcester City. Dunbar has recently been playing for Ryman League Premier Division side Concord Rangers. Dunbar joins former Braintree Town centre back Sean Francis, who also joined the club just before Saturday`s trip".

BSB North has news of a former Alty defender, who was released in January 2010 after one start and five sub appearances. "Hyde FC have revealed that Andrew Pearson has signed a contract with the club after an impressive start to the season. The former Rhyl FC full-back was one of a whole raft of players signed by the Tigers on non-contract terms in the week leading up to the season opener against Worcester City. He was registered in time to make his debut against the Loyals and has since featured regularly under manager Gary Lowe.

Meanwhile, fellow summer signing Matthew Berkeley [another ex-Alty player] has earned an international call-up for St Kitts and Nevis. The striker will link up with the national team for their 2014 Preliminary World Cup Qualification games against Puerto Rico on Friday 7th October and St Lucia on Tuesday 11th October".
MARK MADDOX GIG
The announcement below replaces that previously issued about the...

Gig Fundraiser for Mark Maddox

TASC presents 'Lazy Horse' and 'Retrobeats', who will be playing a gig in The Noel White Suite, Altrincham F.C. this Friday, September 30th at 7.30pm. Tickets are £4 in advance and £5 on the night and all ticket sales will be going to the fund to raise money for Mark Maddox and his family.

'Lazy Horse' will be playing the music of Neil Young and 'Retrobeats' are a Pop and Rock n' Roll Band who play hits from the 1950s onwards.

'Retrobeats' feature Paul Burton.....technical maestro for Radio Robins...... on guitar and vocals and you can hear some of their songs here.

Doors open at 7.30pm and tickets are available by contacting Brian Flynn.
---
26 September 2011
WALL OF MEMORIES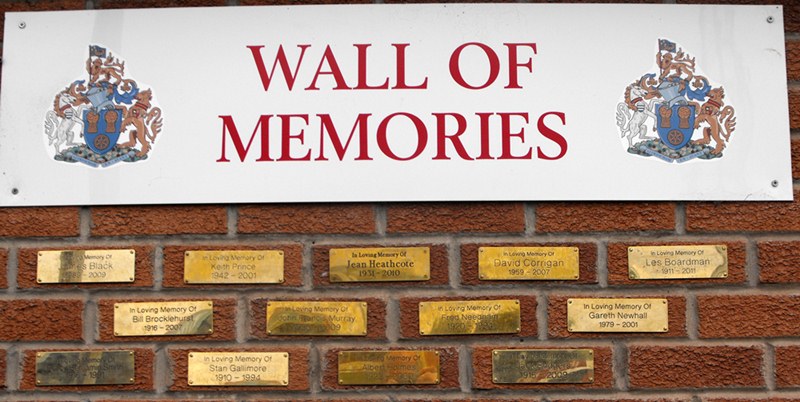 Since it was set up a few weeks, a number of names have been added to the Wall of Memories at Moss Lane, as is shown in the adjacent photograph. If there is a deceased relative or friend whom you would like to honour with a plaque at the football ground, please contact the club office to arrange this. The cost of a plaque and installation is just £25.
YOUTH NEWS
After their 7-5 win in midweek, in Sunday's NW Youth Alliance league game there were again plenty of goals as Alty Youth drew 3-3 at Mossley. There is a brief report on the youth page. Unfortunately, captain Matt Fearon was sent off.

Altrincham & District FA's District Cup match, away against Crewe & District, is now confirmed as taking place on Sunday 2nd October. Crewe had reported difficulties in finding a pitch but have now done so. Therefore the NWYA league match against Warrington Town on that date is postponed.

The NWYA also reports that "Woodley Sports FC [is] suspended from 19th September until further notice from all competitions". Alty Youth team is set to play Woodley on 20 November in the league.

Two more players from Altrincham FC Youth have been called up to join the Cheshire FA County squad, bringing the number to ten. The latest duo are midfielder Ryan Barry and striker Derryn Ofori.

Alty Youth have recently welcomed Anthony Small as assistant coach. He has joined manager George Heslop and coach Josh Collins in the youth team dug-out.

The FA Youth Cup match at Moss Lane against Lancaster will be in w/c October 3rd; the date and time are to be confirmed.
NUNEATON HIGHLIGHTS
Official video highlights of Altrincham v Nuneaton Town can now be seen on Alty TV.
ALTY IN THE CHARTS
Football Webpages confirms that Alty's Damian Reeves is now third in the league scorers' charts:
1. Scott Spencer (Hyde) 13
2. Phil Marsh (Stalybridge Celtic) 11
3. Damian Reeves (Altrincham) 10
15 joint. Nicky Clee (Altrincham) 4

In the same site's form guide, Altrincham's record is an improving picture:
For the last 4 matches: 3rd
For the last 6 matches: 5th
For the last 8 matches: 14th
FLYNNZINE

In his latest Flynnzine, Brian Flynn wrote on Saturday:

"All we need is...Radio Robins!!!!!

There have been a number of ideas, posted by supporters on the Fans' Forum recently, by Altrincham supporters, regarding Radio Robins and I thought that I would use today's article to bring people up to date on where we are and what plans we have for the service.

As a reminder, Radio Robins came into existence six months ago, in order to try to match, or at least get close to, the level of radio coverage enjoyed by the teams we were competing with at the time in Blue Square Bet Premier.

BBC Radio Manchester hadn't covered a game at Moss Lane for over two years and, whilst there were plans for a local community station to be set up in Altrincham (North Cheshire Radio), there was no guarantee in terms of when that might happen.

The prime objective was to provide match coverage and, whilst we have experienced some technical issues, that objective has been, in the main, achieved. We had a laptop issue at Solihull last week (perhaps a blessing in disguise!!!!!) and there was no power source at Vauxhall Motors, which meant that we weren't able to provide commentary on the full game but, apart from that, broadcasting has gone quite well.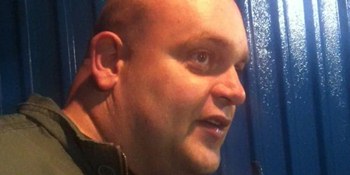 Left: Simon Ellis commentating at Bae Colwyn last week.
During the last week, a chat facility has been tested and it is hoped that this will be launched today on www.radiorobins.com.
We have a main sponsor Paradox-Computers.com and each match commentary has also been sponsored since the game at Vauxhall Motors. Match commentary sponsorship is very good value at just £15! (E-mail Brian Flynn for further details).
Today, we are also planning to launch a Paypal facility for listeners to make donations to Radio Robins and the suggested donation is £1 per match or £5 per month. Radio Robins could be an important revenue generator for the club and, at some point, may become a subscription service. However, we will see how we go with people donating what they feel comfortable with for the moment. The donation facility will be available on the same page as the new chat facility at www.radiorobins.com.
It is the intention to cease the Altrincham ClubCall Telephone Information Service (09066 555902), once Radio Robins has proven itself as a fundraising revenue stream for the Football Club.
Since launching the service, we have maintained links with North Cheshire Radio. I met with Pete Brettle (Director, Programmes and Community Liaison) earlier this week to discuss opportunities for Radio Robins and North Cheshire Radio to collaborate. Whilst it may not be until 2014/15 before NCR commences as a fully fledged radio station, serving the Sale and Altrincham area, there appear to be some short and medium term possibilities to work together and, during the coming weeks and months, we are planning to:-
Broadcast North Cheshire Radio music programmes on Radio Robins.
Find and set up a facility for broadcasting.
Enhance the Radio Robins service by broadcasting a weekly programme from the studio.
Work with North Cheshire Radio to enhance the service output of Radio Robins for the benefit of listeners, sponsors and Altrincham Football Club.

There will be more detail issued on our plans in the coming weeks and we will be looking for your support in a number of areas but, in the meantime, we hope that you are enjoying the new service and that we can develop it successfully during the coming months and years.

Brian Flynn, Radio Robins".
WITTON NEWS
News of our FA Cup opponents on Saturday, Witton Albion, comes from the Northwich Guardian, which said before Saturday's games that ""Front pair Liam Newman, still searching for his first goal in the league since a switch from Winsford United, and Alex Titchiner are expected to return after they were rested on Wednesday. However stand-in Mark Buchan scored twice in Witton's 3-0 success, leaving [manager, Brian] Pritchard with plenty to ponder. Paul Booth should return, too, ahead of a one-match suspension when Leek Town visit in the Doodson League Cup on Wednesday evening".
MIDWEEK ACTION
With no Altrincham game this midweek, a local alternative is at Shawe View, where Trafford FC face Clitheroe in the Doodson Sports Cup First Round, at 7.45pm. Former Alty Youth captain James Smart is now with Clitheroe. Also with the Lancashire club are former Alty trialist Eddie Stanford and ex-youth teamer Sam Langford.
CHESHIRE SENIOR CUP
The final two CSC Preliminary Round fixtures are on Tuesday night:
Runcorn Linnets v Warrington Town
Woodley Sports v Runcorn Town
BSB NORTH NEWS
According to Football Webpages, "Marcus Bignot says new number two Roger Ashby's know-how and contacts tick all the boxes to complete Solihull Moors' revamped back-room staff. Moors' boss Bignot took the difficult decision to part company with assistant Barry Powell in the wake of their dreadful start to the season but former Nuneaton Town [Borough], Rushden & Diamonds and Bedford Town manager Ashby joined him in the dug-out for the first time in the goalless draw at Colwyn Bay.

Craig Hinton has also become player-coach, with the former Kidderminster Harriers, Bristol Rovers and Northampton Town defender having joined Moors as a player last month. Bignot says Ashby and Hinton – together with physio Dean Spink and goalkeeping coach Adam Rachel – provide the perfect back-up to kick-start Moors' season.

'Barry is a good friend of mine and he has got a wealth of experience on the coaching field but it was best we went our separate ways', said Bignot. 'At the moment, we need something else, someone to watch games, look out for players and having the contacts and Roger fits the bill perfectly. Now we've got Craig as player-coach as well. He enjoys the coaching side and he has also got the experience of being assistant-manager at Bristol Rovers last season which is again something we can draw on. You need the right people behind you and with the five of us I think we tick all the boxes'".
---
25 September 2011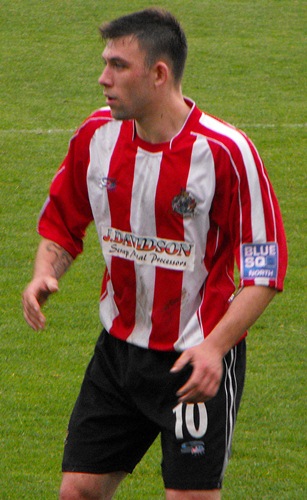 ALTRINCHAM 2 NUNEATON TOWN 0
Match report here.

Right: Damian Reeves in action against Nuneaton Town; he has now netted 10 goals this season.
LEE'S ENJOYING IT
Total Football has an interview with Alty boss, Lee Sinnott, written before this weekend...

Sinnott: We are on the right path

Altrincham boss Lee Sinnott talks to Ben Kelly about his return to management with the Robins and his expectations for the season...

Are you enjoying your return to management and what are your expectations for the season?

I am enjoying it, we had a great result on Tuesday [Altrincham's 6-1 win over Colwyn Bay]. There are things that we need to iron out but we are on the right path. We will keep the same expectations, we want to be successful just like everybody else but there are still some things to clear up. We have put in some great performances this season and then let ourselves down, we have played 10 games now and in those games we have created enough chances to win but we have also conceded goals where we could have done better. On Tuesday night our finishing was very clinical and I believe it was a hard result on Colwyn Bay because I was impressed with them. It perhaps was a tighter game then what the score line suggested but obviously we did get those chances and we put them away.

Damian Reeves has made a tremendous start, will he be a key factor for you this season?

He has had a great start to the season. I have known him for a very long time... He was at the Leeds United Academy and he could have had 12 or 13 goals by now because that is the amount of chances we are creating. His finishing against Colwyn Bay was very clinical and I am sure if we can keep creating chances for him and the other forwards then we can keep finding the back of the net.

Hyde have made a great start to the season, do you think they can be caught by you or anyone else?

I have been in this situation before when teams have flying starts but they get caught. I am not saying that is going to happen to Hyde because they have made a phenomenal start... I have just told my players to get their heads down and take it game by game...

Our aspirations are to get promoted out of this league and build a team that is capable of competing in the league above us. We do not want to just survive because Altrincham did extremely well in previous seasons but it always was a battle against relegation. We want a squad capable of not flirting with relegation in the Blue Square Premier because it is a very competitive league with probably 11 or 12 ex-league clubs....

The club is very well run and we are not going to go beyond our limitations. We have managed to keep about half of the players last season but the team is an on-going process and you do not stand still. We have had interest with people wanting to play for Altrincham but they have to be the right players and building a team takes time".

The same source also has an interview with Colwyn Bay's manager Dave Challinor this week, the former Tranmere long throw specialist admitted that he was still at a loss to explain how his promotion-chasing side managed to find themselves on the end of a 6-1 defeat at home to mid-table Altrincham on Tuesday... "We all agree that was never a 6-1 defeat. We were in the game until 65 minutes and were looking good at times...

I've just completed a Physiotherapy degree and that was to add another string to my bow. I always hoped I'd get the chance to be a manager and I am grateful that the club gave me this chance. It's just like being a player – you start at the bottom and you see how well you can perform...

The future looks very good for Colwyn Bay. The main issues from the inspection were floodlights and seating but the people who run the club now come from building and engineering backgrounds, so that won't be a problem. A lot depends on the club's ambition over the next five years. If the club succeeds over the next few years, we could even end up playing at Eirias Park just round the corner which is a fantastic new sport venue here".
SPONSORED WALK
Altrincham Football Club are organising a Sponsored Walk to Stalybridge Celtic with half the proceeds going to the Mark Maddox Testimonial Fund. Due to the distance it has been decided to do the walk in two legs - 8 miles on Sunday 16th October and the remaining 9 miles on the day of the game - Saturday 22nd October. If anyone is interested in taking part in one/both legs of the walk, sponsorship forms can be obtained from the club offices during the week or from the club shop on matchdays. They can also be emailed out by request here.

Thank you in advance for your support

Grahame Rowley".
FA YOUTH CUP
Alty entertain Lancaster City in the next round of the FA Youth Cup, on a date to be confirmed. The winners of that tie will play at home to either Chester-Le-Street Town or Darlington
OLD BOYS
Old boys in action in the Evostik leagues included Mark Beesley who scored twice as Burscough lost 3-5 to FC United of Manchester, for whom Carlos Roca also netted twice. Buxton's Kieran Lugsden socred again whilst at Leek Town, teo goals from James McCarthy helped them beat Coalville Town.

In the FA Vase 2QR, the Shirebrook Town 1-3 Glossop North End game included a goal for Glossop from Kelvin Lugsden. In Wales, for Connah's Quay, player-manager Mark McGregor scored.
BSB LEAGUES' NEWS
In the NL Paper, Nicky Clee is credited with a goal for Stalybridge yesterday! Celtic's game ended 2-2 but Clee is shown as a third scorer, after 76 minutes. He is also credited with a fifth goal in his season's tally. Meanwhile, 10-goal Damian Reeves is only credited with eight by the Paper.

The Football Conference says "It`s finally over – Hyde FC have lost their 100 per cent record in the Blue Square Bet North after being held to a 2-2 draw by Eastwood Town at Coronation Park on Saturday. Scott Spencer gave the Tigers a 31st minute lead but right on half-time Josh Burge pulled the Badgers back on level terms. Jason Bradley then put the home side in front from the penalty spot with 15 minutes to go and when [ex-Alty man] Andrew Pearson was dismissed, things didn`t look good for the leaders. However, in injury-time Danny Hall scored an all-important leveller to at least keep an unbeaten record, with Eastwood also going down to ten-men at the death."

Pitchero Non-League reports that "Ian Walker, manager of Bishop`s Stortford, has taken young midfielder Lewis Wheatley on a month`s loan from Notts County. Wheatley, 18, was offered a six-month contract by County boss Martin Allen in the summer of 2011 to prove himself. Otherwise known as 'Meatball', thanks to his love of the Swedish dish, the midfielder is a good man-marker".

Bullsnews tells us that "Six Luton supporters have been jailed over the violence that marred their Conference play-off match with York in May 2010. The York players had to retreat into a stand after a pitch invasion and Police arrested 37 in total. The Six have been jailed for periods of up to 13 months, and have received football banning orders of up to six years...

And Wrexham fans are claiming that the Supporters' Trust deal to buy the club is in jeopardy after they uncovered a deal struck with pub company Greene King that will give them free sponsorship of the club for several years. The current owners are claimed to have struck the deal to release them from a personal guarantee made when the brewery agreed to sponsor their Crusaders rugby side."
RICHIE'S NEW VENTURE
Richie Bentley, Altrincham FC caterer writes, "Thanks for all the custom at the Bentley's Catering shop and for any outside catering that I have done over the years. The shop has been sold after six and a half years, from 30 September. Richie will be continuing as an outside catering business, "Richie Bentley Catering"... A great big thank you to everyone who used the shop in Wilmslow and best wishes to all from everyone at the shop. We will be doing some great offers in the final week, so call in...

Fell free to contact me about any catering needs in the future or check out the new menus from 8 October as the Vale Inn, where I will be taking over as Head Chef. Many thanks again, Richie Bentley".
---
24 September 2011
ALTRINCHAM 2 NUNEATON TOWN 0

Above: The team in red and black is Altrincham and, er, Nuneaton Town.
Alty secured a hard-won but deserved victory with a strong second-half showing at Moss Lane. The start of the game was marked by a bizarre episode after six minutes when, following protests from the Alty bench, referee Simeon Lucas stopped the game to allow Nuneaton to change into Alty's yellow away strip! Before kick-off the referee had allowed the visitors to take to the pitch in red shirts with black hoops, red shorts and black socks to play Altrincham whose colours are red and white striped shirts, black shorts and red socks.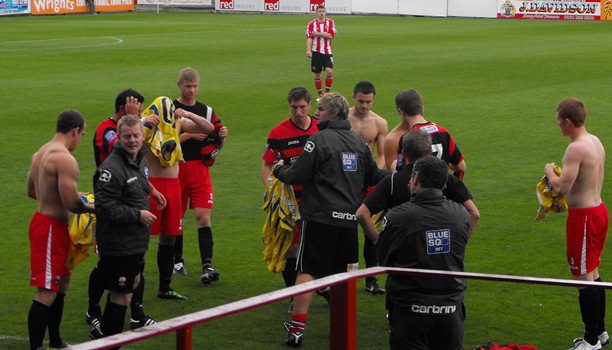 Right: Nuneaton change out of their red and black shirts into Alty's away strip!
Match report here.

Saturday, 24 Sept.
Through the Years by Howard Watts.
Altrincham 2 Nuneaton Town 0
Boston United 2 Droylsden 1
Colwyn Bay 0 Solihull Moors 0
Corby Town 4 Blyth Spartans 0
Eastwood Town 2 Hyde FC 2
Gainsborough Trinity 1 Guiseley 0
Harrogate Town 0 FC Halifax Town 0
Hinckley United 0 Histon 3
Stalybridge Celtic 2 Gloucester City 2
Vauxhall Motors 0 Workington 1
Worcester City 2 Bishops Stortford 1
Alty line-ups
SALUTE TO "MAD DOG"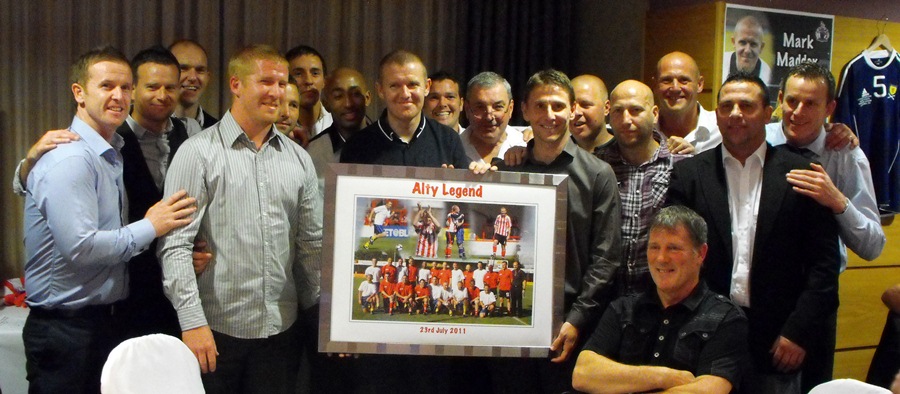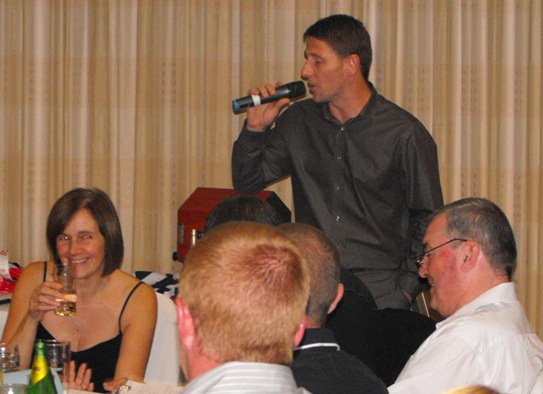 Above left: Mark's former team-mates and manager are pictured with him and his presentation at Friday night's testimonial dinner at the Cresta Court Hotel in Altrincham. Seen, left to right, are Ged Kielty, Neil Ryan, Stuart Coburn, Eddie Hussin, Colin Little, Kieran Lugsden, Val Owen, Mark himself, Rod Thornley, Graham Heathcote, Gary Scott, Chris Adams, Danny Adams, Gary Talbot, Jason Gallagher and Peter Band, with Dave Mitten (former Alty kitman) in the foreground.
Above right: Mark's former team-mate, Gary Scott, was prevailed upon to sing a couple of numbers which he did excellently without any musical accompaniment. Also seen are Karen Rowley, Graham Heathcote and the backs of Eddie Hussin's and Mark's heads!
On Friday night at the Cresta Court Hotel in Altrincham, Graham Heathcote compered a hugely enjoyable testimonial dinner for former club captain Mark Maddox and his wife Jayne. Following Mark's diagnosis with motor neurone disease, Altrincham FC had previously organised a very successful testimonial football match against Tranmere Rovers (Mark's first club) at Moss Lane, attended by many of Mark's friends from his playing days. A large number of his former team-mates were again in evidence last night for the dinner, which was entertainingly compered by Mark's former manager, Graham Heathcote. Another former Alty boss, Bernard Taylor, was also a welcome guest at the dinner, along with former kit man Vic Green.
Right: The last league encounter, before today, between Alty and a team from Nuneaton was in the 2005 Conference North play-off semi-final at Nuneaton Borough's ground, which Alty won 4-2 in a penalty shoot out, after a 1-1 draw at the end of extra time. Here we see Mark Maddox leaving the pitch with Jonathan Mitten, scorer of one of the spot kicks.
Some 125 guests, including groups of Mark's Merseyside friends, packed one of the hotel's well-appointed suites for the evening. As well as enjoying an excellent meal, very efficiently served, the attendees raised several thousand pounds for Mark's testimonial fund through an auction of memorabilia, which included signed shirts from Manchester United, Manchester City, Everton, Liverpool and Wigan Athletic stars.
Many thanks are due to the Cresta Court Hotel for its generous co-operation in hosting the evening and to Barclays Bank for its matched donation scheme whereby up to £3,000 will be added to the testimonial fund. Great efforts were put into organising the event and the Rowley family, in particular, must be applauded for these, along with the generous donors of memorabilia. A raffle was also held during the evening and it is hoped that, at today's match against Nuneaton Town, Alty supporter Neil Faulkner will be displaying to all the benefits of the nail varnish set which he won as one of the prizes!
Everyone who attended the evening and many, many more Alty fans extend to Mark and his family every good wish and thank him for the unstinting service to the club during his playing career of almost a decade at Moss Lane. The attendance of so many of Mark's former team-mates is testimony to the man's great popularity and the respect they hold for him.
In a message to the guests from Mark, he wrote:
I would like to start by thanking everyone who made my testimonial a day to remember and, hopefully, tonight will go along the same way.
I would like to thank everyone tonight for attending and for your continuous support that you give me and my family. Altrincham Football Club is a special club - I'm not sure I know of any other football club that would do so much as they have to help and support an ex-player.
The whole football club deserves credit and proves time after time that they are a massive family club, run the right way by honest people and have been for the last 10 years or so.
I'll be honest with you, I am still a bit embarrassed by all this but it is very nice to know that friends are there to help me and my family in what lies ahead.
The money raised has been fantastic and is greatly appreciated but it is friendship and laughter than mean the most to me and all I ask of you tonight is to enjoy yourselves and have a laugh.
Thanks again,
Mads.
BEFORE THE GAME
Radio Robins - audio commentary on Saturday's game.
Matchday Updates - text updates on Saturday's game.

Radio Robins will be broadcasting a full internet commentary of this game. Saturday's match commentary is sponsored by Andrew Shaw on behalf of 'Level Playing Field'. 'Level Playing Field is the new name for The National Association of Disabled Supporters (NADS).It is their inaugural Europe-wide Conference at Wembley this weekend An Altrincham Vice Chairman, Andrew Shaw is one of Level Playing Field's Vice Presidents.

You can find out more about 'Level Playing Field' at their website. The match commentators are Tony Chetham & Simon Ellis & commentary will start at 2.50pm. You can listen to Radio Robins on the internet at the above link.

On the eve of their visit to Moss Lane, Nuneaton Town "can confirm that the club's summer signing Sam Belcher has mutually cancelled the player's contract. The Nuneaton-born midfielder signed for the club in the closed season, following a successful spell at rivals Hinckley Utd. Sam was a Wycombe Wanderers Academy product before that...

Boro boss Kevin Wilkin added, 'I am the first to admit he has not had much of an opportunity with us for different reasons. I am sure he will go on to play at this level on a different stage. We had a discussion tonight and we agreed amicably that he needed to be out there playing football. That is why we agreed to terminate his agreement and that will enable him to go out and get another club as soon as possible'".

Also, "Nuneaton Town can confirm that midfielder Luke Taylor has left the club by mutual consent. Luke who came through the Community Club's system featured in the Youth team for the past two seasons and earned a first team contract in May. Unfortunately, due to stiff competition for places this has restricted Luke's opportunities and both the club and player have agreed to cancel the contract".

And more news of our opponents comes from the Coventry Telegraph which tells us that "Nuneaton Town midfielder Robbie Burns is facing months on the sidelines after picking up a freak injury at the end of Tuesday's 3-2 win against Histon. Burns went on as a last-minute substitute and had touched the ball just twice when he collapsed on the half-way line. X-rays at Coventry's University Hospital showed that he had dislocated his ankle and suffered broken bones in his foot and he underwent surgery yesterday.

'I've spoken to Robbie and he's incredibly positive in the circumstances', said Boro boss Kevin Wilkin. 'The only time-frame he's been given is that he will be on crutches for six weeks before the doctors assess the situation but we obviously won't see him back this side of the New Year. It's another blow for us in what has been one of the worst run of injuries I've known here but Robbie is our priority. The important thing is he gets himself fit and well, however long it takes'.

Goalkeeper Danny Alcock and striker Justin Marsden will again be missing when Boro travel to Altrincham tomorrow but Wilkin's defensive options have improved with centre-half Mark Albrighton and full-backs Graham Ward and Aaron James all available. 'Mark has just started a new job and had work commitments on Tuesday', explained Wilkin. 'Aaron was on the bench because he wasn't quite 100 per cent fit but he and Graham are in the mix for Saturday so that's very encouraging'".

The Nuneaton News adds that "Town hope to tighten their grip on a play-off place tomorrow when they go to Altrincham looking for a fourth straight win. Boro are up to fifth in Blue Square Bet North...

Manager Kevin Wilkin is expecting a stern test against a relegated Robins team which is up to 11th having defied their stumbling start by winning 6-1 at Colwyn Bay in midweek. He said, 'They've had a great result at Colwyn Bay. Overall their form has been in and out and we've had three wins in a row. Our confidence is high and we've got players in form. Whenever I've been there it has been tough. They've had a long spell in the Conference until this season and they've got a lot of experienced players. They've also got a manager in Lee Sinnott who has been promoted out of this league. It will be a hard game I'm sure'.

Boro have been handed a significant injury boost ahead of the game with the news that Danny Alcock could be fit in time for Tuesday's Birmingham Senior Cup game against Coventry Sphinx. He will miss tomorrow's match, but will have pain killing injections next week... Wilkin has plenty of selection headaches... Forward Justin Marsden (groin) is still out. Central midfielder Richard Lavery could miss out again with a groin injury... BORO FROM: Collett, Ward, Hadland, Dean, Albrighton, Gudger [now departed], James, Forsdick, Nisevic, Noon, Mills, Walker, Armson, Belcher, Taylor, Moore, Pugh, Smith, Glover...

Goalkeeper Sam Slater, 17, is set to stay on loan at Nuneaton Griff for the rest of the season, while left-back Alex Gudger's loan spell at Bedworth United ends today".
Right: Youth team keeper Adam Reid makes his first appearance in an Altrincham first-team league squad tomorrow, with Stuart Coburn's previous understudy, Josh Ollerenshaw, having moved to Curzon Ashton.
OLD BOYS
According to the NW Counties Football League, former Alty Youth keeper Andrew Jones has moved from Maine Road to Winsford United.

News of an Alty old boy comes from Halifax Town where "Manager Neil Aspin has moved quickly to sign striker Kevin Holsgrove on non-contract terms after his departure from Boston United. The 23 year-old joined the Lincolnshire side in the summer from Hyde United".
BSB NORTH NEWS
BSB North reports that "Colwyn Bay manager Dave Challinor says there should be no need for a team talk as his side look to maintain their top six spot with a home victory over a struggling Solihull Moors on Saturday. He believes Tuesday's shock 6-1 defeat to Altrincham was just a blip in what has otherwise been a promising start to the season, and the players will know they need to bounce back against a side who are second-bottom in the table with eight defeats in their opening 10 games.

'The pre-match team talk should be done for me', said Challinor. 'The players know how I feel and they should have been embarrassed enough by Tuesday's result to be determined to put it right. We had a long chat about it at training but that is the last time it will be mentioned. We move forward now. In the past whenever we have had a bad result or a bad performance we have usually come back with a win in the next game and I expect the same reaction again.

'We've have done okay so far this season to get into the top six, but I don't believe we have played to our full potential yet. I know there is more in us and that we can play better'. The Seagulls will need to give late fitness tests to fullbacks Mike Lea (ankle) and Luke Denson (thigh) before finalising the team".

According to This is Leicestershire ,"Former Leicester City striker Levi Porter has 'rediscovered his appetite for the game' and is trying to revive his career with Hinckley United. The 24-year-old has been out of football since his release from the King Power Stadium in May 2010 but he has joined up with Dean Thomas's side and could sign a new deal with the Knitters if all goes well.

United host Histon tomorrow and Porter is expected to make his second appearance for the club after going on as a substitute in Tuesday night's 2-0 defeat at Boston. Porter made 39 appearances for City, having progressed through the club's youth set-up...

'Levi has had a spell out of the game but now he has got his appetite back and has come to play for us', said Thomas. 'I used to watch a lot of him when he was at Leicester and he has always impressed me. He is here on a week-by-week basis at first but he has a good track record and, if all goes well, we could make it more permanent'.

Thomas is also on the look-out for another striker to bolster a front line that misfired at Boston. Going there on the back of three wins, Hinckley could not find the net despite controlling possession...

Thomas said, 'We carried on from the 3-2 win at Droylsden last Saturday and were playing some really good football. We got loads of good crosses into the box and, if I was a striker and I hadn't scored a goal with that sort of service, I would be asking myself questions. Then we made an error at the back, and suddenly we are losing. We were missing a cutting edge up-front and I need to bring someone else in to sort that out'.

Thomas will attempt to extend the loan deals of three of his current side in the next couple of weeks. Midfielder Luke Dean's month-long loan from Bradford City is up this weekend and two Tamworth players, Connor Gudger and Callum Reynolds, are due to go back to their club in a week's time. Thomas has been impressed with all three".

From the Times & Star we learn that an Alty trialist this summer, "Kevin Gall, is the man to fire Workington Reds up the table, according to boss Darren Edmondson. The striker, who is yet to register his first goal in a red shirt, has impressed in training with a lethal eye for goal. Edmondson described the former Carlisle and Yeovil forward's attitude as excellent and insists the 29-year-old is not at Workington just to pick up his pay cheque.

'Kevin has come here to score goals', said Edmondson. 'He's a proven finisher and someone who will cause a lot of problems for defenders this year... His attitude has been first-rate and the way he trains is excellent... I know the goals will come'...

Edmondson said, 'I don't want to be managing a team fighting relegation and I know the players don't want to battle the drop either. We can turn things around because of the qaulity in the squad'. The 39-year-old gaffer admits being hurt at the start his side has made but refuses to stop believing in his star names, who have yet to shine this term. Suspensions have not been kind to Edmondson, with influential defender Kyle May missing three games, while Jonny Wright faces the same fate following his dismissal against Corby'".

In the Worcester News, we learn that "Worcester City are set for a double boost to their forward line when they take on Bishop's Stortford at St George's Lane tomorrow... Danny Carey-Bertram returns from a three-match ban and fellow striker Luke Corbett should be in contention after an ankle injury...

Corbett has been out for five games since turning his ankle... With Simon Brown likely to have shaken off the knock that forced him off an hour into the Solihull win, manager Carl Heeley now has more support for top-scorer Mike Symons.

'I don't mind having too many options and strong competition for places', he said...

But winger Danny Edwards (hamstring) is still not fit and it is unlikely utility player Neil Cartwright will be involved after suspected salmonella...

Bishop's Stortford, managed by former England and Tottenham goalkeeper Ian Walker, have struggled since being switched from the southern section in the summer with just nine points from their first 10 games... Heeley added, 'They have a lot of pace in their side which will be a threat but we feel we can cause them problems. It's an opportunity to pick up points on home soil'".

Pitchero Non-League says that "Harrogate Town have signed goalkeeper Zach Jones on non-contract terms following injury to both their registered custodians. Jones had only recently signed similar terms with Barrow, who brought him in as cover for Shaun Pearson, who broke his wrist in training. Jones had been with Clitheroe since leaving Forest Green Rovers last season".

Pitchero Non-League also reports that "Guiseley's players learnt a harsh lesson on Tuesday night, reckons the club`s manager Steve Kittrick. After leading 3-1 at half-time at home to FC Halifax Town, the Lions lost an incident-packed derby 4-3 – and with it their 100 per cent home record in the league.

'Fair play to Halifax, but we didn't play in the second half', said Kittrick. 'I said to my players afterwards "Do you enjoy feeling like this?", and they said "No", and I said "Well don't let it happen again". We did the same against Droylsden but we have good players and haven't become a bad side overnight. If you had offered me seven wins, a draw and two defeats from our first ten league games, I would have been delighted. In fact, we are two points better off than the target we had set ourselves. But Halifax dominated the last 15 minutes of the first half, and the 3-1 scoreline just papered over the cracks a bit'.

The drama didn't end with the goals, however, as Guiseley had [ex-Alty] substitute Joe O'Neill sent-off for elbowing Halifax defender Liam Hogan, and the visitors' [ex-Alty loanee] James Dean was red-carded for dissent after the final whistle.

Kittrick said, 'I have known Joe for several years and he isn't nasty, so I find it difficult to believe what he has been sent off for. But Dean should have been sent-off in normal time for the same offence against Michael Burns'".
CSC
In the Cheshire Senior Cup, the following clubs have byes to Round 2; currently, Round 1 matches are being played.
Altrincham Round 2
Crewe Alexandra
Macclesfield Town
Nantwich Town
Northwich Victoria
Northwich Villa
Stalybridge Celtic
Stockport County
Tranmere Rovers
Winsford United
Witton Albion
---
23 September 2011
FA YOUTH CUP
There is a match report on the remarkable game last night which ended Runcorn Linnets Youth 5 Altrincham Youth 7, here.

Alty Youth's opponents in the next round of the FA Youth Cup will be Lancaster City, who beat Vauxhall Motors, away, 1-0, last night. The game is in a fortnight's time at Moss Lane with the precise date yet to be arranged.

The FA ran a special report on the game which includes...

"The FA Youth Cup produced a stunning early round encounter in the Cheshire suburbs as Altrincham overcame Runcorn Linnets in an enthralling, high-scoring clash at the Millbank Linnets Stadium. Altrincham produced a stunning display of attacking football, inspired by the electric performance of striker Duncan Watmore.

The favourites flew out of traps, laying siege to the Runcorn goal. Within two minutes, central defender Ben Hamilton had released Watmore with a piercing through ball and the forward was only denied by the smart reflexes of the Linnets' goalkeeper, Ryan Mayers.

With the early play being dictated by the Altrincham midfield duo of Ryan Barry and Oliver Riley, the away side came close again through Declan Barry who fired narrowly over from distance. Wave after wave of intolerable pressure came at the Runcorn defence and it was only the wayward finishing of their opponents that allowed the hosts to keep their heads above water.

Altrincham smelt blood, and they wouldn't have to wait long before deservedly taking the lead. Derryn Offoro [Ofori] took a quick throw-in, releasing Riley, who had smartly ran [run] in behind the Runcorn defence and he supplied the perfect delivery for winger Declan Barry who arrived at the near post to fire his side into the lead...

After the game, Nolan expressed his disappointment in the first half performance but was understandably proud of his side's response, saying, 'We started poorly and were overrun, they had pace that we simply couldn't handle. Maybe our players froze a little bit in the limelight. At half time, I challenged them to show me what they think of themselves as players and how they feel as a club and I am so pleased with their response. With that second half performance, the players have set a standard which we now must reach every week'".
MARK'S EVENT
Doors open for the sportsman's dinner, tonight, at the Cresta Court for Mark Maddox's benefit at 7.30pm for a prompt 8pm start.
JOSH TO CURZON
Alty goalkeeper Josh Ollerenshaw (right) has signed for Curzon Ashton, though his BSB North registration remains with Altrincham. Youth team keeper Adam Reid will therefore be in the first-team squad for Saturday's BSB North game against Nuneaton Town. Former Oldham Athletic reserve, Josh joined Alty this summer but has yet to make an appearance.
RUNCORN LINNETS YOUTH 5 ALTRINCHAM FC YOUTH 7
In a quite remarkable match at Murdishaw, Altrincham built a 4-1 half-time lead, only to be pegged back by some calamitous defending to 4-4 inside the first six minutes of the second half. Alty led again 5-4 but again conceded an equalizer before two further goals decided the tie. Declan Barry opened the scoring in the 17th minute, converting Ollie Riley's cross. Liam Rutledge doubled the lead two minutes later only for the Runcorn captain, Batters, to make it only 2-1 to Alty, from a freekick after 24 minutes.

Declan Barry scored again from a Watmore feed in the 27th minute and when an Ollie Riley corner was turned into his own net by a Linnets defender it looked to be all over, with a 4-1 lead established by Alty (42 mins).

But, after Tansinda had been booked for handball on the edge of the box, Hesketh drove home the resulting freekick (47 mins). Less than a minute later Collins made it 4-3 and, in the 51st minute, Collins hooked home a ball delivered from a freekick to make it three Runcorn goals in six minutes and a 4-4 scoreline.

But Liam Rutledge restored Alty's lead with a well taken goal after good work from Tansinda and Ofori (53 mins). After this frantic burst of scoring, it was 25 minutes before the next goal arrived, when Collins completed his hat-trick for the Linnets in the 78th minute, to make it 5-5.

After this, Duncan Watmore volleyed home, after an excellent run and cross from Ofori (82 mins) and, finally, Ofori deservedly scored one himself in the 85th minute to complete the scoring at 5-7! Report to follow.

Alty now meet the winners of Vauxhall Motors v Lancaster City in a fortnight, at Moss Lane.

Before Thursday's tie at Runcorn Linnets, FA's Adam Crafton wrote...

Linnets to test themselves against Altrincham.

Runcorn Linnets' Youth Team manager Tony Nolan is in good spirits ahead of his side's FA Youth Cup First Round Qualifying clash against Altrincham on Thursday evening.

With a youth team that was established just one year ago, it would represent an extraordinary achievement should Nolan steer the Linnets into the second stage of England's elite youth competition. Any success that Runcorn are able to secure would be, in no small part, down to the invaluable contribution of the team's UEFA B licensed coach, Gareth Burke, who the manager says has been instrumental in the development of the youth set-up in the last twelve months.

Ahead of the game at the Millbank Linnets Stadium, the Runcorn manager highlighted the novelty of the experience for many of his players and, although they are dreaming of a date with a Football League youth team in the next [but one] round, Nolan is conscious of the level of opposition that his side will be facing and was full of respect for the work being done by his Altrincham counterparts.

'The lads are all hugely excited at the prospect of just playing Altrincham! I am very aware that the infrastructure at Altrincham is vastly superior to our own, but this will be a good test for our guys and hopefully it will give us an idea of the level that we are at this moment in time and to see what we should be aiming for'.

Right: Alty Youth get their pre-match instructions from coach, Josh Collins, before their game at Runcorn Linnets.
Nolan stressed the positive effect that success in this competition could have on the club as a whole, stating that it would be just-reward for the commitment and dedication from those involved in the day-to-day running of this fast-growing club.
'The club has been brilliant for me, from the secretary, who has been excellent with the administration, to the first team manager, who has been down to watch us a few times. It's a learning curve for the club committee, for me, for the players and it would be a fantastic lift for the supporters should we get the right result'.
If the Youth Cup qualifying stage is a new experience for Runcorn, the same can't be said for their opponents and their vastly experienced manager George Heslop. Although it may no longer be a novelty for Altrincham, Heslop insists that the same excitement always surrounds the prospect of advancing through to the next stage of the competition.
'For these players, no matter where they end up, it would be one of the best things to happen to them in their whole playing career, should they be able to test themselves against the best teams. Of course, it would be a dream to play Manchester United, but I would love to have another go against one of the Football League youth set-ups'.
Altrincham have, on occasion, flirted with progressing further in the competition. It was Heslop who led out the Altrincham youth team at Oakwell against Barnsley in the First Round Proper in 1998 [actually it was in October 2003], and although they were defeated 2-0 [it was 4-0], the manager describes it as 'one of the best experiences [he has] had in [his] time involved with football'.
That defeat at Oakwell was the last time Altrincham were involved in such an advanced stage of the tournament, emphasising just how frustrating an odyssey that The Youth Cup can be for non-League sides. Yet Heslop believes that this year's group represents the most impressive Altrincham youth side for many a year and has a real chance of progressing beyond the qualifying stages.
'This season we have one of the strongest youth sides in last 16 years, we had the one defeat at Curzon Ashton, which is always a difficult game but apart from that we have been playing exceptionally well and scoring a lot of goals. When you think about it, four of the lads, Matt Fearon, Adam Reid, Joe Coombes (who has been on the bench for first team) and Jake Barnabas have all been taken for training with the first team such has been their tremendous start to the season and it's not just them. Eight of the eleven are in the Cheshire county FA team. That shows just how strong this team is'".
FA CUP PRICES
Admission prices for Altrincham v Witton Albion in the FA Cup on 1 October will be reduced from the normal BSB North admission charges. Prices will be £12 for adults in all parts of the ground, £8 applies for concessionaries, £5 for 12-16 year-olds and £2 for under-12s.

Prize money for the qualifying rounds are:
2QR: £4,500
3QR: £8,500
4QR: £12,500
TAKE PENALTIES AT MOSS LANE!
TASC's Anthony Wright reports...

Penalty Drama Returns To Moss Lane

"TASC are delighted to announce that we will, again, be offering fans the chance to take part in a penalty competition at Moss Lane this season during the half-time interval at the Robins' Saturday Blue Square Bet North fixtures, for an entry fee of £5.

Altrincham Youth Team goalkeeper Adam Reid, after his two penalty saving heroics for the youth team against FCUM at the end of August, has kindly agreed to keep goal for the competition when available. Each penalty taker will have three opportunities to score against him. The winner of each matchday shoot out will progress to the next round. The overall winner of the competition will receive a trophy, which last year was won by Mike Green. This competition is open to everyone.

If you wish to participate, please contact Anthony Wright by e-mail or on mobile 07748165253

Many thanks".
BSB NEWS
News of our next opponents comes from the Nuneaton News, which tells us that "Nuneaton Town's squad could be set to lose at least one player in the next 48 hours, according to manager Kevin Wilkin. The Boro boss held talks with chairman Ian Neale late on Tuesday night after the 3-2 win against Histon as the club looks to keep within its wage budget following the recent signings of Ben Pugh and Gary Mills.

Wilkin would not say whether a player would go on loan or be released but he admits the squad could be trimmed to balance the books. He said, 'I spoke to the chairman late on Tuesday and it may be that somethings happen to the squad in the next 48 hours. I can't say more at this stage as things need sorting out and finalising. We've been looking at where we need to go and what we need to do to stay in the budget'.

Tuesday's win was Boro's third in a row as they climbed to fifth in Blue Square Bet North with 17 points from 10 games. Wilkin says while he is pleased to be moving up the table, it will not all be plain sailing and the supporters need to stay patient through good times and bad.

'People are entitled to their opinion about whatever I do, or whatever we do. They pay good money and can have a take on it. I accept that and I accept I'm not always right about situations. I hold my hands up, I've made mistakes along the way. I'll keep doing that. It's part and parcel of management. No one can get it right all the time, but sometimes patience needs to be extended more than it is', he said".

The Football Conference tells us that "Stalybridge Celtic have signed former Liverpool goalkeeper Hakan Duyan. The Watford-born keeper was on the books at Liverpool in their youth system as well as being part of the Turkish youth sides. Despite not being a regular in the Anfield giants` under-18 side he was handed a first-team squad number for the Champions League in 2008/09.

He joined up with Shrewsbury Town's youth team as a first year scholar at the start of the 2009/10 season... and at the end of that season was offered a professional contract with the Shrews.Despite being third choice at Shrewsbury and not making a senior appearance, Duyan was sold to Turkish side Gaziantepspor in the January transfer window of 2011".
---
22 September 2011
"JEKYLL & HYDE"
The Sale & Altrincham Messenger reports that "Altrincham plumbed the depths, before scaling the heights, inside four topsy-turvy days.

Lee Sinnott's players responded to a woeful performance in the 2-0 defeat at bottom of the table Solihull on Saturday, to destroy fifth place Colwyn Bay with their finest display of clinical finishing for many years on Tuesday evening.
The Altrincham manager was in ebullient mood after the Robins scored half a dozen times in North Wales, against a team that had started the game with an impressive record of having conceded just seven goals in nine games.
'We were unrecognisable from Saturday, when there were no positives at all in what was definitely our worst performance of the season. Tonight, the finishing was absolutely clinical and Damian Reeves's second goal was one of the best finishes I have seen from him in a long, long time'.
Reeves now has eight goals in 10 appearances this season and his ruthless strike, from a superb feed from Nicky Clee, was all important, as the home side had just pegged Altrincham back to 2-1 and the Alty supporters were beginning to wonder if their team was going to throw away yet another two goal advantage.
'That victory was for the travelling fans as much as anybody. It has been so frustrating to get ourselves into a number of winning positions but then fail to finish teams off and we should have won our first game away from home long before tonight. There were plenty of good things about the performance but I was particularly pleased with the way Matt Fearon lit the touch paper for us from the first minute, with a really positive display'.
Fearon (above left) is captain of the youth team and was making his full debut, having come on as a substitute for the injured Chris Lynch at Solihull".
In the Sale & Altrincham Advertiser, "Lee Sinnott has expressed his frustration at the Jekyll and Hyde performances that have blighted Altrincham's start to the season. The Robins were hopeful of gaining immediate promotion after dropping into the Blue Square North.
But Alty have struggled for consistency and a string of mixed displays have left them well off the pace before a quarter of the campaign has even been played. Sinnott's side looked to have kick-started their season as they followed up two successive draws with a 4-1 win against Worcester. Yet the Robins were again out of sorts as they lost 2-0 at Solihull Moors on Saturday, allowing the hosts to climb off the bottom.
'I had a long word with the players afterwards', said Sinnott. 'We're in a phase of Dr Jekyll and Mr Hyde. You only have to look at the results to see that, and that is the frustrating aspect of it. It was the least effective we've played all season so it was disappointing, especially coming after the way we played the week before'...
Sinnott's bid to get Altrincham going hasn't been helped by some early-season injury problems, though. Adam Flynn (hamstring), Robbie Lawton (tendinitis) and Simon Richman (knee) were already out before Chris Lynch (groin) was forced off in the 20th minute. That saw youth-team captain Matt Fearon come on for his league debut at right-back while left-back Ryan Brown also picked up a groin problem.
'It's not easy to come on in that sort of situation and I thought Matt stepped up to the plate', said Sinnott. 'We played nowhere near what we're capable of yet I thought he came out of the game with credit. With Adam and Robbie already out, it all seems to be in defence at the moment so it's all hands to the pump. All teams go through it at some stage in the season and I suppose you'd rather it happened early doors than late in the season because that's when things are decided'...
'We need to change that Jekyll and Hyde aspect', Sinnott said. 'The only way you change things is by being mentally strong. We all have to stand up, and results will follow'".
NEIL TOLSON IN ACTION
Grahame Rowley writes:

"Neil Tolson will lead the attack for Securitas North when they take on Securitas South in a charity game aimed at raising funds for Willow Wood Hospice in Hyde at Moss Lane Altrincham next Thursday September 29th with a 6.30pm kick off.

There will be free admission to the game so please come along and support this worthy cause as well as watching our assistant manager take to the field in action. After the game the bar will be open when there will be a "Shakin Stevens" impersonator as well as a raffle taking place. Raffle tickets will be on sale on Saturday as well as at the game at £5 each. Prizes include:-
4 people hospitality at Manchester United
2 people hospitality at Peter Kay (in Sheffield)
A beer hamper
A chocolate hamper
A signed Real Madrid Shirt
A 60 minute flight experience from Liverpool Airport
A signed William Gallas picture
A signed Arsene Wenger picture
Plus many more

Please support this event".
BAY'S ANALYSIS
After their heavy defeat, the Daily Post said "Colwyn Bay FC were given a harsh lesson in finishing as they were hit for six by a rampant Altrincham last night. The Seagulls had to reshuffle their defence after full-back Mike Lea failed a late fitness test and looked all at sea as they struggled to cope with an Altrincham attack in which Damian Reeves and Nicky Clee both scored twice.

Karl Noon put an early header wide for Colwyn Bay, but that was the only time they looked like scoring, with Altrincham keeper Stuart Coburn easily collecting a Damien Allen free kick and Danny Meadowcroft heading well wide from another free kick.

Altrincham posed a big threat down the flanks and two crosses produced two goals in the space of 10 minutes. Michael Twiss broke free down the left and his great cross set up the chance for Reeves to head firmly past Chris Sanna from seven yards after 21 minutes. Sanna had earlier made a diving save to deny Reeves, but was given no chance on 31 minutes.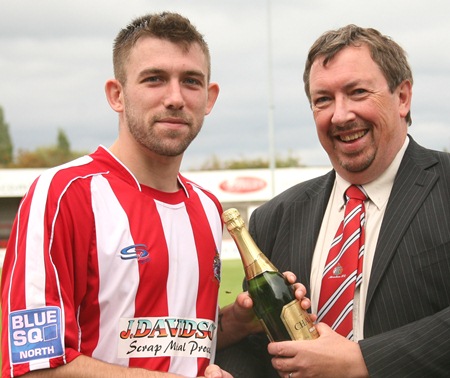 Right: Damian Reeves has hit 8 goals so far this season, in 10 games; he is seen here receiving a Man of the Match award after the win over Histon from matchday sponsor Neil Faulkner of Robinsons Preservation. Damian's Alty career record is an excellent 27 goals in 56 appearances (45 starts and 11 as a sub).
Matt Fearon's cross from the right was chested down by Twiss for Nicky Clee to volley an unstoppable shot past the keeper from the edge of the area.
The Bay made a double change at half-time and looked much more competitive at the start of the second half, pulling a goal back on 55 minutes. A cross from the left was chested down by Jon Newby for Rob Hopley to score.
But any hopes of a comeback were dashed as Altrincham killed the game off with two goals in the space of three minutes. A through ball from Clee opened up the Bay defence for Reeves to run on and score, and then James Lawrie broke clear on the left and got Altrincham's fourth.
Altrincham were taking their chances superbly and got their fifth goal from a corner on 74 minutes. A Reeves header was cleared off the line, but Robbie Williams headed the ball back into the net from the rebound. Four minutes from the end Nicky Clee got his second of the game with a delightful chip over Sanna from 20 yards and Reeves went close to his hat-trick with a shot that beat Sanna but went inches wide".
Meanwhile, the N Wales Weekly News says that "A dismal night saw Colwyn Bay's proud defensive record hit for six by Altrincham in a 6-1 home defeat which left Dave Challinor hurt and embarrassed. 'It hurts me that I have to put my name to that as the manager', he said afterwards.
'The last 20 minutes we have thrown the towel in and that is unacceptable. The goals we conceded were embarrassing and we'll see how much it has hurt the players on Saturday because I will be looking for a reaction. As far as I am concerned this performance has drawn a line in the sand and, if it happens again, people will be out because I won't tolerate it. Performances like that affects my chances and this club's chances of being successful and I won't have players pulling out of challenges in case they get hurt and showing a lack of desire and a lack of pride. They have been happy to take the plaudits for the decent start to the season we have made, although I wouldn't say we have been overly impressive, but this was a massive wake up call for them.
'If you don't turn up and put in a shift in this division you will pay heavily for it like we did tonight. We'll work on stuff on Thursday but the players know how I feel and I am looking for a reaction from them on Saturday'.
The Seagulls had to reshuffle their defence after Mike Lea failed a late fitness test on his twisted ankle, with Rod McDonald switching to left back and John McKenna partnering Danny Meadowcroft in the middle, but the manager refused to use that as an excuse. 'That should not have made a difference but, defensively, we were all over the place and the two centre halves didn't deal with their front two', he said.
'We changed things at half-time and were right back in it when we got a goal back at 2-1 but their third goal was shocking and we've got experienced players who have just shown no interest after that'.
Once again at home Colwyn Bay failed to start the game at a high enough tempo and were 2-0 down by half-time... With Bay showing nothing in midfield, they fell apart with Rob Williams heading a fifth goal following a corner, and Nicky Clee getting his second of the game with an audacious chip over Sanna from 20 yards out. Reeves was also close to completing a hat-trick with a shot that beat Sanna but went inches wide..
[It] was a lesson for the Bay on finishing - the Bay had eight attempts at goal and scored once, Altrincham had 11 attempts and scored six".
Before the game the North Wales Pioneer which says that "Dave Challinor has called on the Llanelian Road crowd to become his team's twelfth man after guiding the his side to fifth place in the Blue Square North table...
'The last time we played at home we just had 300 at the ground and we need more to help us out', he said. 'With the level we're at in the English system and by playing some good football, I hope we can more people in to help us get to the next level. It was a good result, we didn't play particularly well largely because of Gloucester's style of play'...
The win also saw the Bay pick up their fourth clean sheet of the season, seeing off late Gloucester pressure during a hail storm to maintain the league's second best defensive record. 'We've done well to bring that through from last year', he said. 'We've been quite solid so far, and the goals we've conceded have come from individual mistakes'".
CSC
Cheshire Senior Cup First Round ties played on Tuesday were as follows. Hyde's gate of 262 was actually 53 more than bothered to attend the Conference National (BSBN) match at Hayes against Braintree (just 80 miles away) the same night.
Cammell Laird 0 Congleton Town 1, att. 40
Hyde 0 Chester FC 2, att. 262

Wed. 21st
Alsager Town 0 Witton Albion 3, att. 91
Cheadle Town 1 Vauxhall Motors 0, att. 55

Alty enter at the next round.
BSB NORTH NEWS
The Football Conference reports that "Ian Walker, manager of Bishop's Stortford, has brought in defender Sean Francis from Braintree Town... The Blues have real defensive issues as new signing Paco Craig joined Phil Anderson on a three-match ban after being shown a straight red at Woodside Park against Stalybridge Celtic last Saturday... [Francis] has recently returned to Cressing Road after a month on loan with Ryman Premier side Billericay Town".

"Boston United have signed Chesterfield striker Jordan Burrow on a month-long loan deal" reports BSB North "but [ex-Alty] winger Kevin Holsgrove has parted ways with the club. Holsgrove, who [had] scored three goals in 11 appearances for the Pilgrims since his arrival from Hyde FC in July, has sighted travelling constraints as his reason for leaving York Street.

'It is disappointing that I am moving on but the travelling has been having an affect on my football', the 23-year-old told the club's official website. 'It's a great club but I have had a chat with the managers and I think it's best that I move on'. Holsgrove's departure may be offset by the arrival of Burrow, who was top scorer for the Spireites' youth side last season having found the back of the net 26 times. The 19-year-old is in his first year as a professional at the League Two outfit".
SATURDAY FIXTURES
Bad news comes from our next opponents, Nuneaton Town report that "Following last nights game, where Boro midfielder Robbie Burns received a serious injury, the club can update supporters. Robbie had a comfortable night in University Hospital Coventry & Warwickshire, where he was taken by ambulance directly from the Triton Showers Community Arena. X-rays show that Robbie has indeed broken bones in the ankle area as well as having a dislocation. Burns now waits on surgeons planning to operate on the damaged leg".

Nuneaton Town beat Histon 3-2 in the above game and "made it three straight Blue Square North victories on the spin by overcoming an attack-minded Histon to hoist themselves to fifth in the table. Both teams showed their offensive talents as they put on a superb 90 minutes of action that had the disappointing crowd of 572 enthralled until the final whistle.

Boro were unchanged from the 4-0 weekend beating of Eastwood... But eight minutes from time, Boro grabbed the points clincher. Stadelmann superbly turned aside Armson's power-laden drive but Pugh gathered possession and crossed for Danny Glover to control and thunder home from six yards...

Boro: Collett, Forsdick, Hadland, Dean, Nisevic, Armson (Burns 90), Walker (Mills 77), Noon, Smith (Moore 74), Glover, Pugh. Subs not used: Belcher, James".
---
21 September 2011
COMING UP
Alty entertain Nuneaton Town on Saturday at Moss Lane. An oddity of this game is that Alty go into it having played 6 of their 10 matches away from home this season, so far, whilst Nuneaton have played 7 out of their 10 matches at home. In their 3 away games Nuneaton have won, drawn and lost one game in each category.
YOUTHS
With Youth team captain Matt Fearon having impressed on his full league debut last night, you can give the Alty Youth team your support by following them at Runcorn Linnets this Thursday (7.30pm) in the FA Youth Cup. The game is at Millbank Linnets Stadium, Murdishaw Avenue, Runcorn WA7 6HP.
COLWYN BAY 1 ALTRINCHAM 6
A tremendous performance from Altrincham, without four regular starters, left Colwyn Bay totally outplayed by the closing stages of this game...
Match report here.

Right: Alty celebrate at the final whistle.
Alty line-ups and bookings
---
20 September 2011
FIXTURES
Tuesday, 20 Sept.
Boston United 2-0 Hinckley United
Colwyn Bay 1-6 Altrincham
Eastwood Town 3-4 Bishops Stortford
Gainsborough Trinity 2-0 Workington
Gloucester City 0-0 Corby Town
Guiseley 3-4 FC Halifax Town
Nuneaton Town 3-2 Histon
Stalybridge Celtic 2-0 Blyth Spartans
MONDAY SCORE
Monday, 19 Sept.
Worcester City 3 Solihull Moors 0
League table
TUESDAY AT THE BAY

Above: Shaun Densmore was Alty's third captain of the season on Saturday.
You can follow Alty's game at Colwyn Bay as follows:
Radio Robins sponsored by Paradox-Computers.com will be broadcasting a full internet commentary of this game. Tuesday's match commentary is sponsored by Barry Pond. The match commentators are Paul Salt and Simon Ellis and commentary will start at 7.35pm. You can listen to Radio Robins on the internet at http://www.radiorobins.com.
This website's live text matchday updates throughout the game.
TREAT YOURSELF & HELP THE CLUB
For Saturday's home game against Nuneaton Town a special offer is available to all Altrincham FC season ticket holders and vice-presidents in the form of matchday hospitality in the Manchester Glass Sponsors' Lounge at Moss Lane. Hospitality includes a pre-match hot meal, complimentary drink and matchday programme, and a pre-match assessment of the game by manager Lee Sinnott - all for just £25. To book your place please e-mail Karen Rowley or Barry Pond or ring on 0161 928-1045.
GET THE BOOTS OUT!
Grahame Rowley writes...

Sponsored Walk to Stalybridge Celtic

Altrincham Football Club are organising a Sponsored Walk to Stalybridge Celtic with half the proceeds going to the Mark Maddox Testimonial Fund. Due to the distance it has been decided to do the walk in two legs - 8 miles on Sunday 16th October and the remaining 9 miles on the day of the game - Saturday 22nd October. If anyone is interested in taking part in one/both legs of the walk, sponsorship forms can be obtained from the club offices during the week or from the club shop on matchdays. They can also be emailed out by request here.

Thank you in advance for your support

Grahame Rowley".
SATURDAY'S OPPONENTS
News of Saturday's visitors to Moss Lane comes from the Nuneaton News which says that "Nuneaton Town produced their best performance of the season as they thrashed Eastwood Town 4-0 on Saturday. That was the view of manager Kevin Wilkin as Boro cantered to victory with two goals from James Armson and further strikes from Adam Walker and Ben Pugh.

He said, 'We could have won by more but of course you would take a 4-0 win. We were relentless in the first half and the advantage of two goals was in some ways disappointing given our dominance... Chasing down lost causes and making something happen was what it was about. That's what Ben Pugh did for the first goal and Jimmy (Armson) scored a fantastic second goal. With scoring four goals for an all round performance you would say this was our best of the season. We were good against Boston (when Boro won 2-0) as well and they are a side with probably more ambitions of being up the top of the league'.

Boro are now up to seventh in Blue Square Bet North as they moved to within two points of the play-offs places with 17th placed Histon the visitors tomorrow. Wilkin conceded Eastwood's troubled build up to the game was also a factor. They saw manager Craig Armstrong resign last week, leaving joint manager and apparent club owner Jamie Brough in charge.

'I've said before you can play teams at the wrong time and we've possibly played Eastwood at the right time', he said. The Boro boss also hit out at supporters on fan forums who have been critical at his decision to play players out of position at times this season. He says the team's inconsistent form is down to players failing to perform rather than the position he selects them in.

'People have told me the rubbish people say about players playing in the wrong position. That has nothing to do with it. It's about people playing to the standard they are capable of playing, wherever they are put on the field. They did that today. James Armson played the opening game of the season in what he would say is his favourite position and didn't have the best of games. He was excellent today. Simon Forsdick was playing away from his favoured position at right-back, but he was excellent.

'People need to understand players come in and out of form. We've had a change around in personnel during the close season and it might take time for it to settle. We've had horrendous injuries as well. Some of the rubbish people tell me has been written on these internet forums and the rest of it is ridiculous. I'm not saying we are the finished article by any stretch, but people need to take a reality check and understand the bigger picture, which very often they don't', he said."
MORE ON FA CUP DRAW
Alty play Witton Albion on 1st October at Moss Lane in the FA Cup 2nd Qualifying Round. Altrincham have previously met Witton Albion four times in the FA Cup. Three of those meetings were more than 50 years ago and Altrincham lost them all! They had better luck in the fourth tie.
1947-48 FAC3Q Away Alty lost 2-4 (gate 7,023)
1948-49 FACPrelim.Rd Home, Alty lost 0-4
1957-58 FAC3Q Away, Alty lost 2-3 (gate 2,670)
2001-02 FAC3Q Home, Alty won 4-1 (gate 841)

In the most recent game, on Saturday, 13th October, 2001, Alty's opening goal came from Danny Murphy (19"), which was equalised by Carl Rendell 13 minutes later. Alty's second came from a Rod Thornley penalty (34"), after Carl Furlong had been upended, before goals from Steve Hawes (64") and Lee Poland (84") confirmed the outcome. The teams that day were:
13.10.01
ALTRINCHAM
versus.
WITTON ALBION
3pm
Red and white striped shirts, black shorts and socks
White shirts, red shorts, white & red socks
1.
Stuart COBURN
1.
Greg PRICE
2.
Gary SCOTT
2.
Neil MORLEY
3.
Chris ADAMS
3.
Mark STYLES
4.
Mark MADDOX
4.
Brian PRITCHARD (capt.)
5.
Mark SERTORI
5.
Charlie BOYD
6.
Steve HAWES (capt.)
6.
Mark JONES
7.
Kevin HULME
7.
Dave HEYWOOD
8.
Ian CRANEY
8.
Michael GARRITY
9.
Carl FURLONG
9.
Carl RENDELL
10.
Rod THORNLEY
10.
Michael MOSELEY
11.
Danny MURPHY
11.
David ANANE
12.
Jason GALLAGHER
12.
Matt STALEY
13.
Kurt EDGINTON (gk)
13.
Mark HAWKES
14.
Stuart LOCKE
14.
James BIRDSEY
15.
Lee POLAND
15.
Lee MORGAN
16.
Jeremy ILLINGWORTH
16.
Kevin WHITEHEAD
In the previous round of this year's FA Cup, Witton Albion defeated Marine 2-0 and their side comprised: 1. Matt Cooper, 2. Anthony Gardner, 3. Mat Wood, 4. Ben Harrison(capt), 5. Paul Booth, 6. Ollie James, 7. Josh Hancock, 8. Anthony Sheehan, 9. Liam Newman (70min Mark Buchan), 10. Alex Titchiner, 11. Danny Andrews. Subs not used: Carl Clampitt, Dean Ennion, Matt Woolley, Mike Moseley and Brian Pritchard.
The Northwich Guardian tells us that "Witton Albion's reward for toppling higher-ranked Marine in the FA Cup at the weekend is a trip to Cheshire neighbours Altrincham in the next round. Brian Pritchard's men were paired with the Robins in the second qualifying round draw earlier today, Monday.
The Northwich outfit saw off the Mariners, from the Evo-Stik NPL Premier Division, on Saturday thanks to goals from Liam Newman and Josh Hancock. It is their second success in this season's competition following a six-goals humbling of Ossett Albion last time out, earning the men from the Help for Heroes Stadium £4,500 in prize money.
Alty, currently 14th in Blue Square Bet North following their relegation from non-league's top tier last season, have not won an FA Cup tie in close to three years. They were victors in the fourth qualifying round against Newcastle Blue Star in October 2008 before bowing out on penalties against Luton Town in the first round proper. The men from Moss Lane have since failed to score in defeats against Mansfield Town and Gateshead in the competition's past two editions. They host Witton on Saturday, October 1."
Prize money is believed to be £4,500 but this is not clear on the FA site.
BSB NORTH NEWS
FC Halifax Town "have signed Justin St Juste on non contract basis ahead of [the] away trip to Guiseley. The former Garforth Town midfielder, who started a a graduate of the Leeds Brazilian Soccer School programme, has also played 15 games for Darlington. He has also played for Southampton, Norweigan side Sandnes Ulf and returned to Garforth playing against the Shaymen. St Juste joined Chester FC in February 2011 and has had short spells at Darlington and Bradford PA."

The Local reports that "Boston United have snapped up striker Ben Fairclough. The ex-Nottingham Forest and Notts County forward is the cousin of Pilgrims' defender Jordan. The 22-year-old began the season with rivals Eastwood Town. He spent last year at Hinckley and will go straight into the squad to face his old employers tomorrow. Fairclough began his career at Forest but moved across the Trent without making a senior appearance".

Pitchero Non-League reports that "Gloucester City have signed goalkeeping cover for a month in Lewis Carey from neighbours Bristol City. A first-year professional who starred on Sky's 'Take It Like A Fan' quiz show, saving a penalty to win £100, Carey, 18, also featured on BBC 'Points West' with namesake and City team-mate, skipper Louis Carey".
---
19 September 2011
FA CUP DRAW
Altrincham enter the FA Cup this season at the Second Qualifying Round, the draw for which has today paired us with Witton Albion at Moss Lane on Saturday, October 1st.

For the non-League club with the most Football League scalps (16), Altrincham's recent FA Cup record has been indifferent. In the past decade we have only reached the First Round Proper or beyond three times.
2001-02 - We went out in Round 2 at home to Darlington.
2007-08 - Round 1, lost 2-1 at home to Millwall.
2008-09 - Lost on penalties in Round 1 replay versus Luton Town.

Alty's last (non shoot-out) goal in the FA Cup came back in 2008 at Newcastle Blue Star, which was our last FA Cup win.

The full BSBN draw, with all other northern clubs, is...
Northwich Victoria v Ramsbottom United or Nantwich Town
Stalybridge Celtic v Guiseley
Workington v Droylsden
FC Halifax Town v Tadcaster Albion
Wakefield v Kendal Town
Armthorpe Welfare or Stocksbridge Park Steels v Colwyn Bay
Burscough or Clitheroe v Radcliffe Borough
Pickering Town or Staveley MW v Hyde_
Blyth Spartans v Bedlington Terriers
Ashton United v Spennymoor Town
AFC Fylde or Chorley v Gainsborough Trinity
Hebburn Town v Squires Gate or Runcorn Linnets
FC United Of Manchester or Woodley Sports v Lancaster City
Bradford (Park Avenue) v Bamber Bridge or Warrington Town
Whitby Town v North Ferriby United
Frickley Athletic v Harrogate Town
Altrincham v Witton Albion
Shildon or Ashington v Vauxhall Motors
Histon v Corby Town
Buxton v Rushall Olympic
Matlock Town v Hinckley United
Eastwood Town v Evesham United
Needham Market or Ely City v Nuneaton Town
Solihull Moors v Loughborough Dynamo
Boston United v Kidsgrove Athletic
Canvey Island v Bishop's Stortford
Whitchurch United v Gloucester City
Godalming Town or Moneyfields v Worcester City
YOUTHS MISS OUT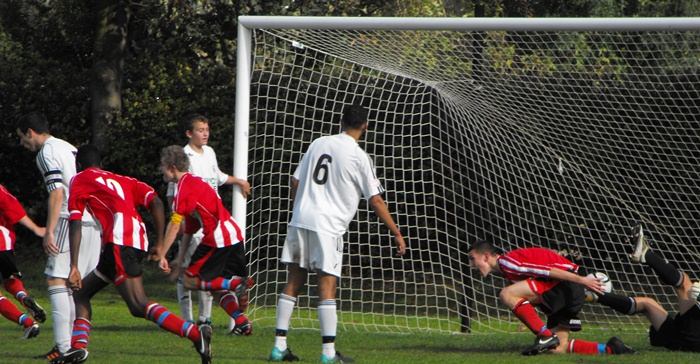 Above: Sam Grimshaw, wearing the yellow captain's armband, wheels away after scoring Alty's equalizer in the fourth minute of added time against Mossley.
Altrincham Youth went out of the NWYA Open Cup in a hard fought game between two well-matched sides at Clay Lane. An Alty side, missing several regulars, lost 2-1 to Mossley, the winner arriving deep into injury time in the 117th minute. There is a match report in the youth section.
YOUTH CUP
On Thursday, Alty Youth travel to Runcorn Linnets to play their FA Youth Qualifying Round match, k.o. 7.30pm. The game is at Millbank Linnets Stadium, Murdishaw Avenue, Runcorn WA7 6HP.
MIDWEEK FIXTURES
Altrincham travel to Llanelian Road on Tuesday night. Mike Garnett reminds us that our statistics for games against Colwyn Bay are:
At Altrincham: P12-W9-D2-L1-F33-A17
Away: P8-W3-D4-L1-F18-A14
Overall: P20-W12-D6-L2-F51-A31

The last league meeting at Llanelian Road ended Colwyn Bay (2) 2 Altrincham (0) 3 in a UniBond Premier League match, played on Saturday, 28 December, 2002. The goals came as follows:
26 mins: Deiniol GRAHAM (Colwyn Bay 1 Altrincham 0)
36 mins: Deiniol GRAHAM (Colwyn Bay 2 Altrincham 0 )
52 mins: Peter BAND (Colwyn Bay 2 Altrincham 1)
61 mins: Ian CRANEY (Colwyn Bay 2 Altrincham 2)
85 mins: Andy McDONALD (Colwyn Bay 2 Altrincham 3)

Right: Barry Shuttleworth and Graham Heathcote are seen at the last away league meeting with The Bay in December, 2002.

18 days before the 2002 league match Colwyn Bay had beaten an experimental Alty side in a UniBond President's Cup encounter 2-1 in front of 115 hardy souls on a cold night at Llanelian Road, with Carl Furlong netting both Bay goals. And it was another unfamiliar Altrincham team which lined up for the league game at Llanelian Road. Top scorer Rod Thornley was out injured, as was centre-back Gary Talbot, fellow central-defender Mark Maddox was suspended, whilst Gary Scott had not recovered from the tendon injury suffered on Boxing Day. So, Chris Adams, who himself had to pass a late fitness test, played in an unaccustomed central defensive role, alongside Peter Band. Danny Murphy was making only his second start after a long injury lay-off, whilst Dave Gardner and Barry Shuttleworth were both making only their second starts in an Alty league game. Craney and Murphy started the game as Alty's front men. To add to this unaccustomed team formation, Jordan Burke was making his Alty debut after a transfer that week from NW Counties' side Flixton. Neil Ryan was a welcome but surprise inclusion on the bench after missing the last ten league games through injury.

The Bay's player-manager Colin Caton named himself on the bench, but the familiar ex-Altrincham faces of Marc Limbert and Carl Furlong were both in the starting line-up. Carl was the Bay captain whilst Peter Band assumed this role for Alty in the absence of Thornley and Talbot.

COLWYN BAY: 1. Matthew BOSWELL, 2. Jason JONES, 3. Alun EVANS, 4. Glen GRAHAM, 5. Adie MOODY, 6. A. JONES, 7. J. STANNARD, 8. Marc LIMBERT, 9. Carl FURLONG (capt.), 10. Deiniol GRAHAM, 11. Anton LALLY. Subs: 12. Lee KISSOCK, 14. Lee COATHUP, 15. Colin CATON.

ALTRINCHAM: 1. Richard ACTON, 2. Jason GALLAGHER, 3. Barry SHUTTLEWORTH, 4. Chris ADAMS, 5. Peter BAND, 6. Stephen ROSE, 7. Dave GARDNER , 8. Ian CRANEY, 9. Jordan BURKE, 10. Danny MURPHY, 11. Sean SMITH. Subs: 12. Neil RYAN, 14. Andy TUNNICLIFFE, 15. Andy McDONALD.
OLD BOYS
Alty Youth graduate Sam Langford, who figured in Alty's pre-season this year, has signed forms for Clitheroe.
CSC TIES
This week sees several ties being played in the Cheshire Senior Cup Preliminary Round.

Tuesday 20/09/11 19:45
Cammell Laird v Congleton Town
Cheadle Town v Vauxhall Motors
Hyde v Chester

Wednesday 21/09/11 19:45
Witton Albion v Alsager Town

Tuesday 27/09/11 19:45
Runcorn Linnets v Warrington Town
Woodley Sports v Runcorn Town
BSB NORTH NEWS
Accoding to NL Daily "Bishop's Stortford have real defensive issues after new signing Paco Craig joined Phil Anderson on a three-match ban following yesterday's defeat by Stalybridge Celtic. Craig was shown a straight red yesterday at Woodside Park. The club is not helped by the fact that Connor Essam has returned to Gillingham to cover for injuries. The Stortford midfield looked to miss the efforts of Scott Shulton yesterday, who is out with a hamstring injury."

Droylsden briskly announce "New signing: Shaun Holden, left back from Burscough".
---
18 September 2011
BSB NORTH NEWS
The Halifax Courier reports how FC Halifax Town "crashed to an embarrassing 5-1 defeat to 10-man Vauxhall Motors at the Shay. The visitors were reduced to 10 men after 15 minutes, by which time they already led 1-0. And they still managed to score a further four goals despite their numerical supremacy as the Shaymen continue to struggle for form...

Motors were reduced to 10 men after 15 minutes when full back John Bennett [an ex-Alty Youth captain] brought down Terry Dixon. Lee Gregory and [ex-Alty reserve] Tom Baker went closest to levelling for the Shaymen before the wheels came off in spectacular fashion... Town were thrown a lifeline five minutes after the break when [ex=Alty loanee] James Dean turned the ball home".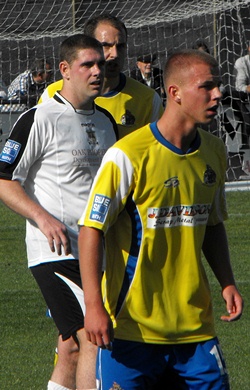 Right: Matt Fearon made his first-team league debut for Altrincham as a 20th minute substitute at Solihull. Behind him is Rob Williams.
Pitchero Non-League tells us that at Hyde, "The Tigers beat in-form Gainsborough Trinity 3-1... Scott Spencer made it all-but game over with just 21 minutes gone on the clock with Hyde`s third... Trinity were reduced to ten men as injury time approached". Alty's next opponents, "Newly-promoted Colwyn Bay are now fifth after a fine 1-0 away win at Gloucester City". Meanwhile, "Last week's win at Boston United seems to have galvanized Solihull Moors as they won 2-0 at home - their first at Damson Park this term - against a decent Altrincham side... The stars of the game were Jasbir Singh and Stuart Coburn, the two respective 'keepers, who both made a string of superb saves as nineteen shots rained in on target". And Alty's guests next Saturday "Nuneaton Town, comprehensively won 4-0 at Liberty Way against Eastwood Town".
The BSBN attendances on Saturday were:
Bishop's Stortford v Stalybridge Celtic 358
Blyth Spartans v Boston United 456
Droylsden v Hinckley United 264
FC Halifax Town v Vauxhall Motors 1,265
Gloucester City v Colwyn Bay 280
Guiseley v Worcester City 468
Histon v Harrogate Town 316
Hyde v Gainsborough Trinity 642
Nuneaton Town v Eastwood Town 675
Solihull Moors v Altrincham 343
Workington v Corby Town 372
OLD BOYS
Dale Johnson scored for Droylsden who lost a two-goal home lead to Hinckley United yesterday. Several Alty "old boys" scored in the FA Cup on Saturday, including: Peter Wright who got two as Ashton United overcame Runcorn Town, 5-1, At Burscough Mark Beesley scored one in a 2-2 draw with Clitheroe. Former reserve Griff Jones netted two spot kicks for Radcliffe Borough as they won 2-1 at Cammell Laird. Darren Tinson scored for Leek Town in a 2-1 win over Tipton Town. And Kieran Lugsden scored as Buxton won 2-0 at Louth - though the official FA site says Louth won 2-0 - so who will go into the FA's bag of balls tomorrow remains to be seen!
---
17 September 2011
YOUTHS' KICK-OFF
Kick-off for Sunday's Altrincham FC Youth match at Clay Lane against Mossley is 2pm, not 2.30pm, as it is a cup match which could go to extra time.
SOLIHULL MOORS 2 ALTRINCHAM 0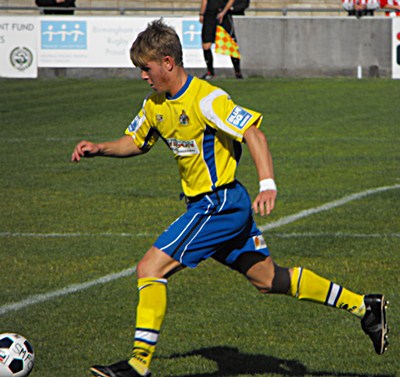 Injury-hit Altrincham wasted several chances but could not argue at failing to emerge with anything from this game. Three times Reeves was one on one against the keeper but failed to convert any of the chances. Without the injured Richman, Flynn, Lawton and the suspended Danylyk, Alty had to readjust when Lynch limped off midway through the first half.

Right: Brian Summerskill made his first start for Altrincham today at Solihull.
Match report here.
MATCHDAY COVERAGE
Brian Flynn reports that "Radio Robins sponsored by Paradox-Computers.com will be broadcasting a full internet commentary of this game. Saturday's match commentary is sponsored by Barry Pond. The match commentators are Tony Chetham and Brian Flynn and commentary will start at 2.50pm. You can listen to Radio Robins on the internet here. Alternatively, you can catch up with live text updates from the match on the Matchday Updates page.

Barry Pond has also kindly provided an update table of Matchday Sponsors. The Club thanks all those who have sponsored a game or a match ball and is always pleased to hear from any other individual or company which may wish to become a sponsor.
FIXTURES
Saturday 17 September
Through the Years by Howard Watts
Bishop's Stortford 0 Stalybridge Celtic 3
Blyth Spartans 1 Boston United 0
FC Halifax Town 1 Vauxhall Motors 5
Gloucester City 0 Colwyn Bay 1
Guiseley 4 Worcester City 1
Histon 4 Harrogate Town 0
Hyde FC 3 Gainsborough Trinity 1
Nuneaton Town 4 Eastwood Town 0
Solihull Moors 2 Altrincham 0
Workington 1 Corby Town 1
BSB NORTH NEWS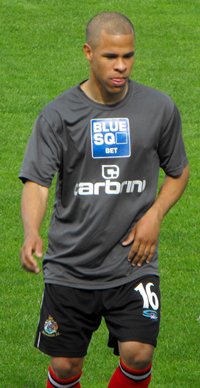 Right: Astley Mulholland has made five appearences from the Alty bench so far this season.
The Football Conference confirms that "Nuneaton Town have captured Gary Mills from Bath City, despite stiff opposition from several clubs. Mills put pen-to-paper in a one-year deal with Nuneaton, having an option to extend...
Boro boss Kevin Wilkin said, 'Gaz is a great addition to the side. He has bags of experience in the middle of the park and is more than able to play in other positions. We have a few injuries at present and he will relieve that but competition for places hots-up even more'. Mills spent most of his career at Rushden & Diamonds, making over 160 appearances in three spells. He also spent time at several other Conference teams, including Crawley, Tamworth, Stevenage Borough, Mansfield Town and Forest Green Rovers...
Nuneaton chairman Ian Neale added, 'We have been tracking Gary for a number of weeks now. I see his addition as adding a bit more quality in the squad and I personally want to see a push up the table. The Board backs Kevin and Gary will add some more bite to the side'".
Elsewhere, "Vauxhall Motors have taken two teenagers on loan for a month. Central midfielder Patrick Lacey arrives from Bradford City, while forward Michael Ordish joins from Southport. Bradford signed Lacey from Sheffield Wednesday in July 2011... Former Glasgow Celtic forward Ordish has been sent out on loan by Southport to give the 18-year-old more game time. Ordish joined Liam Watson's side from Celtic... He played for Stockport County's youth side prior to making the switch to Scotland".
On the other side of the country, "Defender Nathan Stainfield joins the Pilgrims from close neighbours Boston Town. The 22-year-old signed for the ChromaSport Trophies United Counties League Prmeier Division side in the summer from Lincolnshire Leaguers Swineshead Institute... Midfielder Richard Jackson, 23, has been signed on Conference forms by the Pilgrims after impressing in the club`s second string this season".
Pitchero Non-League tells us that "Bishop`s Stortford have signed former West Ham youngster Daniel Subuola from Ryman League Premier Division side Concord Rangers. The 18-year-old striker only recently joined the Canvey Island outfit... Nigerian Subuola came through the Upton Park Academy before being released at the end of his scholarship in the summer. He made three appearances for the Hammers' reserve team last season before going out on loan to Colchester United in the second half of the campaign."
Further north, "Blyth Spartans have signed Newcastle-born midfielder Sebastien Anzevui... Anzevui went on to play for both Sunderland and York City`s youth academies. He then moves to the United States of America on a scholarship and played for Siena Saints and SCAD Savannah university side. A competitive midfielder, he earned a reputation in the States as something of a set-piece expert".

According to the Northants Evening Telegraph "Matt Rhead is hoping for a better deal with the referee at Workington tomorrow. The big striker felt he got the raw end of the decisions in Corby Town's home defeat by Guiseley last time out... He felt Guiseley's defenders were regularly allowed to get away with challenges on him that would more than likely have been called fouls on other players...

'It's swings and roundabouts I suppose because I've probably got away with some physical challenges in the past', he said. 'But I do feel just lately that defenders are being allowed to get away with what are basically fouls on me. I think when you're a big lad, you have to work harder to get a free-kick than some of the smaller lads who get a bit more from referees'".

The Nuneaton News says that "Hinckley United are hoping to sign former Leeds United forward Simon Johnson in time for tomorrow's trip to Droylsden... from Blue Square Bet North rivals Solihull Moors, while he is also looking to extend Connor Gudger's loan after the left-back returned to the club from Tamworth.

He said [of Gudger] 'I didn't want to lose him in the summer but Tamworth could offer him full-time football when we couldn't'. Hinckley have won two out of two after beating Solihull Moors and Halifax... and Thomas says that should give his team heart as they travel to another fancied side in fifth placed Droylsden.

'Droylsden is a difficult place to go to. We've always done pretty well there performance wise without getting the results we deserved... We can go there with confidence even though some would say we were fortuitous [at] Halifax... We showed them too much respect and didn't compete for the first hour. In the end we showed great determination and character and produced an excellent 20 minutes'...

On loan Bradford City central defender Louis Horne could miss the game as he continues to break down in games due to a foot injury. Skipper Andy Gooding is still out with a knee injury... Thomas admits there is still much work to do".

The Nuneaton News adds that "Nuneaton Town can take their place among the promotion chasers with victory against an Eastwood Town side which is seemingly in disarray. The Badgers arrive at the Triton Showers Community Arena with joint manager Craig Armstrong having resigned — even though he is still contracted as a player. Both he and fellow manager Jamie Brough are refusing to say why he quit, while it is unclear who even owns the club with Armstrong claiming Brough himself is the man in charge, although this has never been confirmed.

Despite all this, Boro boss Kevin Wilkin says, 'The game won't be easy though... They've had a lot of transition over the summer with the manager (Paul Cox) going and the spine of the team leaving... Eighth-placed Boro have come in for plenty of criticism this season for below par performances, but victory at the weekend — and against Histon at home on Tuesday — will leave them right in the promotion-chasing pack.

Wilkin says... 'We aren't a poor side. We've had points this season where it hasn't quite clicked for us... It's a tight league. Hyde are running away with it at the moment so they are the team to catch, much like we were back in January... Behind them there are plenty of teams looking for better form, including us. Just look at teams like Boston, Solihull and Halifax. They were all tipped for better things this season'...

Goalkeeper Danny Alcock (shoulder), right-back Graham Ward (hamstring), left-back Aaron James (hamstring) and forward Justin Marsden (groin) are all out injured still. Attacking midfielder James Armson will be hoping for a recall".

From This is Nottingham, we learn that "Eastwood Town's players must forget Craig Armstrong's exit and concentrate on the task of beating Nuneaton tomorrow, says Jamie Brough. The former Nottingham Forest and Mansfield Town player mysteriously quit as joint manager in midweek, a departure which has still to be fully explained. Armstrong also had a playing contract with the Badgers, but has described his position in regard to that as 'untenable'...

Brough – who was working alongside Armstrong – wants everyone to now move on quickly... The former Hucknall coach is set to take charge in Warwickshire, along with Lee Morris, Jason Maguire and the rest of the backroom staff... Said Brough, '(Skipper) Steven Istead and the rest of the players have made it clear they will be getting behind those left in charge... We need to see more from everyone, myself, the rest of the coaching staff and the players included', Brough feels that Eastwood have been defending a little too deep and says the team are to start pressing high up the pitch".

Later, Eastwood Town released a statement which said, "Both Eastwood Town Football Club and Craig Armstrong are disappointed to confirm the departure of player manager Craig Armstrong from Eastwood Town due to personal reasons.

Jamie Brough, who was joint manager with Armstrong until his resignation said... 'I understand and respect Craig's reasons and wish him all the very best with his next career move and I'm sure we'll remain close friends'...

Former Mansfield Town & Forest Green Rovers defender Armstrong said 'It is with sadness that I leave Eastwood Town but I have to do what's right for me'... Craig also departs the club as a player; Jamie Brough will continue the role as Manager.

On Armstrong's departure, club captain Stevie Istead said the following... 'I can confirm we are totally behind Jamie Brough, Lee Morris and Jason Maguire and are committed to a successful future with Eastwood Town Football Club'".

The Eastwood Advertiser adds that "The news first broke on Armstrong's Twitter feed on Tuesday afternoon, with the player saying,' I'd like to announce my resignation of @etfcbadgers manager as of today. I will be considering my future as a player later today'.

Further tweets appeared to indicate he felt he didn't have the support of the club's owner, who he claims to be Brough... Speaking to the Advertiser... he said, 'I felt my position as manager had become untenable and I decided to relinquish the role'".

Reports in This is LIncs say that "Grimsby Town chairman John Fenty is not backing down in his club's legal dispute with Boston United. The Mariners will battle the Pilgrims in the courtroom over the departures of management team Rob Scott and Paul Hurst in March.

Boston's chairman David Newton has claimed that there was 'no mechanism in the pair's contracts which allowed them to resign'...

Said Fenty, 'We don't feel the club has done anything wrong in approaching Rob and Paul after their resignations had been accepted by Boston, as announced on their website. Boston are claiming inducement for a breach of contract and David Newton (Boston chairman) clearly believes we have done wrong. We have submitted our defence and if we have to go through the courts, like it looks like we will, then we will strongly fight our case'...

Fenty added that there is a chance of avoiding a tribunal hearing for former Pilgrims players Anthony Church and Shaun Pearson, who moved from Boston to Grimsby during the summer."

This is Lincs also tells us that "Steve Housham was named the new Gainsborough Trinity manager on Monday after leading the team to five wins out of five as caretaker boss. But he will put his perfect record on the line at Ewen Fields tomorrow as the Tigers have also enjoyed a perfect start, taking nine wins out of nine ...

'Something's got to give on Saturday', Housham said. 'They have nine wins out of nine and I have five wins out of five. Someone's perfect record will be derailed and I have to make sure it's not ours... The players have the feel-good factor about them now. They are not frightened of anyone in this division'...

However, tomorrow, they will need to withstand the threat of the league's leading scorer, Hyde's in-form striker Scott Spencer. The former Lincoln City forward has only failed to score in two Blue Square Bet fixtures this season and has clocked up 11 goals so far. The striker was linked with a move to the club last week, but that story was quashed by Trinity chairman Peter Swann.

'I can tell you no approach has been made for any striker', he said. 'However, Spencer, like any striker who is scoring goals obviously appears on the radar'".

The N Wales Weekly News says that "Colwyn Bay face two big games in four days as they look to consolidate their top-seven spot... They make the 350-mile round trip to play Gloucester City at Cheltenham on Saturday before 13th-placed Altrincham visit...next Tuesday (7.45pm)...

Manager Dave Challinor...[says] 'I think we should probably have had a couple more points and we know we need to be more clinical in the final third but, overall, I am happy with the way things have gone so far and we deserve to be where we are', he said this week. 'It has been a big step up for us this season, but we haven't looked out of place'.

He will be waiting to check on central defender Danny Meadowcroft at training tonight (Thursday) after he had to be substituted at half-time with an ankle injury last Saturday, although it is not thought to be too serious. John McKenna will probably continue to deputise at the back if Meadowcroft has not recovered... Rob Hopley, who has recovered from his ankle injury but was not risked last Saturday after tweaking a hamstring in training...

Challinor was delighted with way his two latest acquisitions, Domaine Rouse and loan signing Russell Benjamin, played on their home debuts against the Stutes. Midfielder Benjamin, 19, is on a month's loan from Southport and Challinor said, 'I believe he will do well for us. He is only young, but I was very impressed in the two games I saw him play for Southport and he can give something a bit extra in the middle'".
---
16 September 2011
STEVE CONNORS
Steve Connors signed forms last week to play for Altrincham but his move was put on hold when it emerged that he was awaiting the outcome of a hearing of an appeal about his dismissal by Cambridge United. Now, Cambridge United announce that "The Football Conference today upheld Steven Connors'[s] appeal against the termination of his contract with Cambridge United. The Club is stunned at this decision and will be making an appeal to the Football Association. No further comment will be made until the appeal procedure has been completed." Presumably Connors remains in limbo whilst Cambridge's appeal is heard.
NO CHEAP ENTRY
Solihull Moors have contacted Altrincham FC to clarify their "two for one" admission offer for the match against Altrincham this Saturday. Apparently, although there is a two for one scheme in operation it only applies to those who have already secured a voucher recently made available locally. Therefore, it will NOT be possible for Altrincham (or other) supporters to turn up on the day and obtain two for one entry. It should also be noted that the Moors do not have a concessionary rate of entry other than for under-16s, which is £5, whereas the adult rate is £10.
MOORS ON THE UP
The Solihull News says that "After seven successive defeats Solihull Moors chalked up their first victory of the season on Saturday. New signings Robert Thompson-Brown, on loan from Kidderminster Harriers, and Richard Walker made their debuts, and Andre Francis and Jordan Fitzpatrick were brought back to the starting line up as they returned to fitness...

Boston laid siege, but found Moors keeper Jas Singh on top form. This was Solihull's first win and clean sheet of the season...

Was it a relief for Moors manager Marcus Bignot? 'It's more of a relief for the players', he said. 'Hopefully it will be a confidence boost for the players. It's a welcome boost for the whole club. I was able to bring in a couple of players to help us, others through injury and availability, which helped with the balance of the squad. We had a threat going forward which we did not have in the last couple of games',,,

Bignot added, 'We'll have Simon Johnstone on Saturday. We're getting a squad finally back together now. We're still without Junior English, who has a two match ban. Ryan Beswick will be back. They're two influential players'. Experienced striker Richard Walker has signed for the Moors, having spent last season at Burton Albion."

Meanwhile, the Solihull Observer reports that "Robert Thompson-Brown scored the all important goal on Saturday as Moors picked up their first victory and points of the season at Boston. Thompson-Brown was making his debut after signing on a month's loan from Kidderminster Harriers, together with former Aston Villa and Burton Albion man Richard Walker.... Thompson-Brown was proving a constant threat to the home defence with his movement... Moors will look to build on this victory when they entertain Altrincham on Saturday".
BSB NORTH NEWS
According to NL Daily, "Boston United have parted company with teenage midfielder Harry Deane. Deane, who made five substitute appearances for the Pilgrims in 2010-2011, was an unused substitute in United's first six league games of the current campaign but has been allowed to leave in search of regular first team football. The 19-year-old is poised to join Stamford AFC."
CHESHIRE NEWS
The BBC reports that "Tony Evans has resigned as a director at Stockport [County] following the collapse of his attempted takeover. The Liverpool-based businessman led a consortium that wanted to buy a majority stake at Edgeley Park, but the deal collapsed on Tuesday.

'I worked tirelessly and passionately to conclude this deal', said Evans. 'I'm extremely disappointed to be leaving as I continue to believe that the club can have a strong future, both on and off the pitch'.... The takeover stalled after club chairman Lord Snape raised questions over some of the details of the proposed deal. They included a sum of £200,000 which Evans felt existing shareholders should contribute, and over the make-up of the consortium".
---
15 September 2011
SHARING THE LOAD
Alty's joint press officer, John Edwards writes:
"Lee Sinnott saluted a confidence-boosting win over Worcester City, as recent arrival James Lawrie joined a lengthening list of Altrincham goalscorers this season. The on-loan Telford striker broke clear in the first half and forced home a left-foot finish that launched Alty towards a resounding 4-1 victory and left boss Sinnott enthusing:
'It was pleasing to see Damian Reeves (left) and Michael Twiss (right) on the scoresheet again, because there is always pressure on your strikers to come up with the goods, but it was just as pleasing to see the goals being shared round so much.
'That's seven different scorers now in our opening eight games, and that is the sort of statistic you want. It does help if the load is shared, rather than resting on the shoulders of one or two.
'It's good for the players' confidence that we stuck four past Worcester, and it also means our goals for column is a slightly fairer reflection of the chances we've created and approach work we've put in.
'That's six for Damian now and three for Michael, and I also believe there will be more to come from James during his time here. He can operate on either flank, as well as through the middle, but I keep telling him to get in the box as much as possible, because he does have a goalscoring knack.
'We also strive to keep as many clean sheets as possible, because it's important for the defenders and for Stuart Coburn. But let's keep a sense of perspective about Worcester's last-minute penalty and not make a mountain out of a molehill. I'll happily settle for 4-1.'
Midfielder Anthony Danylyk serves a one-match ban at Solihull Moors on Saturday but will be available for Tuesday night's game at Colwyn Bay. Simon Richman faces another two to three weeks out, but Adam Flynn (hamstring) and Robbie Lawton (tendonitis) are both being monitored, with Saturday in mind.
Chris Lynch could fill the midfield gap left by Danylyk's suspension at Solihull.
FOLLOWING THE GAME...
If you cannot get to Solihull Moors v Altrincham this Saturday, you can...
Listen to the match commentary on Radio Robins; or,
Follow the live-text updates on this website's Matchday Update page.
OLD BOYS
The Cambridge News reports on last season's loanee Steve Connors, who recently also penned forms to play for Alty this season. 25 year-old Steve originally signed for Altrincham on 18 February 2011 as an emergency loan, from Fleetwood Town, till the end of the 2010-11 season.
"Steven Connors has launched an appeal against Cambridge United for tearing up his contract. United will have to argue their case at a Football Conference hearing tomorrow [Thursday] after sacking Connors in July, just five weeks after he signed a two-year deal. The club axed the midfielder saying he had failed to inform them of a pre-existing groin injury during his medical. Connors had broken down on the first day of pre-season training, after aggravating the problem, and was left needing an operation.
United said he had passed the medical as the condition was impossible to detect as the former Fleetwood player had not undertaken physical activity during the summer. Connors admitted to the News at the time of his dismissal that he had not told United he had seen a specialist last season, as he had been informed by the doctor that rest would be enough to cure the problem as there were no signs of damage.
He had put pen to paper with Blue Square Bet North side Altrincham last week, with the Conference initially accepting his registration, only to discover he could not sign for anyone while his appeal was pending. United manager Jez George said the club stood by their decision to cancel Connors' contract, despite the player's appeal to the league. He said, 'The rules of the Conference allow him to do that, so we'll go and state our case... I don't want to speculate too much except that we feel the information and documentation support the decision we made'. Connors would not comment when contacted by the News".
Elsewhere, ex-Alty reserve, Scott Metcalfe, scored twice for his new club Salford City as they beat Cammell Laird 5-0 at Moor Lane. Two more old boys also scored – Danny Heffernan and ex-reserve, Cayne Hanley.
In the Midlands, an ex-loanee at Moss Lane, Liam King, scored for Matlock Town in a 1-1 draw at Hednesford.
BSB NORTH NEWS
The Football Conference says that "Blyth Spartans have announced the signing of former striker John Alexander following his release from reigning Spennymoor Town. The 25-year-old played for the Spartans for the previous two seasons, scoring six times in fifty-six games. Manager Steve Cuggy said, 'We have had some injuries to Lee Mason, Phil Bannister and Glen Taylor and this has left a heavy load on the shoulders of Graeme Armstrong, we are hoping that the signing of John will relieve some of this pressure on Graeme and let him get into some more dangerous positions. John comes with two years of Conference North experience which will prove handy. He trained with the lads last night and did well. He is delighted to be back at Croft Park and told me he has been "buzzing" since he got the call'".

According to BSB North, "Co-boss Jamie Brough has expressed his disappointment after Craig Armstrong resigned from his post as joint manager of Eastwood Town. Armstrong - a former Nottingham Forest and Mansfield Town player - signed a contract to help Brough manage the side in summer... The player/manager's resignation is still shrouded in mystery and the club is also unsure as to whether he will continue playing football for the club. Brough will now be assisted by coach and former Derby player Lee Morris and the rest of the backroom staff.

Armstrong makes his Badgers exit after just eight games and leaves Eastwood in 16th place with eight points. 'I'm not quite sure of the reasons behind it but, from my point of view, it's massively disappointing', Brough told thisisnottingham. 'Working closely with Craig, he is someone I have become very close to. We had a team of four in place including Craig, so I should imagine we will carry on with a team of three but nothing has been decided as yet'".

Elsewhere, "Workington Reds' manager Darren Edmondson has confirmed that midfielder Dan Dillon has parted ways with the club by mutual consent. The 25-year-old made six first-team appearances for Workington but also picked up two red cards during his time at Borough Park... Edmondson told News & Star, 'I'm not going to go into the reasons behind Dan leaving the squad. What was said between him and me will stay that way... Dan wanted to go. It was a mutual decision in the end'".

Meanwhile, Kendal Town have signed Workington midfielder Dan Dillon.

They look like Alty shirts in the background to Harrogate Town's new website...
FA CUP
Alty will learn their opponents in the FA Cup when the draw for the second qualifying round is made on Monday. Meanwhile, the FA says that "Tadcaster Albion's home tie with Scarborough Athletic in 1Q to get FATV treatment in The FA Cup with Budweiser.... [on] Saturday 17 September 2011. Winning clubs in 1Q will each receive £3,000 from The FA's Prize Fund

The fans have spoken and after receiving nominations for a whole host of clubs to receive the FATV treatment in this weekend's FA Cup with Budweiser First Round Qualifying, we have selected a North Yorkshire derby as the feature game...

Scarborough fan Will Baines explains, 'It's a supporters-run club that has an average matchday following of 450-500 supporters, despite having to play our home games at Bridlington, some 15 miles from Scarborough. Our old ground, the McCain Stadium, is unfortunately due to be demolished next week. A lot of our supporters have very fond memories of the old ground which witnessed many fine matches including an FA Cup tie against Chelsea in which we lost 1-0. Our club hope one day to return home and play at a new ground in Scarborough...

Sadly the club folded in June 2007 but the Seadog Trust acted quickly in appointing a high-profile non-League manager, Brian France, to the helm of a new successor club - Scarborough Athletic. Unfortunately he was forced to retire when he suffered a brain injury after being hit by a ball during a game. Now we have Rudy Funk, an effervescent character passionate about the club and already a hugely popular cult figure with the fans, as manager... You'll be able to watch FATV highlights from the Tadcaster Albion v Scarborough Athletic on TheFA.com from Sunday."
---
14 September 2011
SOLIHULL OFFER
Altrincham FC have contacted Solihull Moors who confirm that they do have a "two for one" offer available for the visit of Altrincham to Damson Park on Saturday. Both parties who wish to take up the offer must call at the club offices where they will receive a voucher permitting entry of two people for the price of one. Normal admission prices are: Adults £10, Under 16s £5. An adult with an under-16 can also take advantage of the offer, apparently.
TUESDAY'S GAME
Hyde made it nine successive wins...
Droylsden 2 Hyde FC 3
BSB NORTH NEWS
"Craig Armstrong has resigned as joint boss of Eastwood Town, reports BBC Radio Nottingham. The former Nottingham Forest and Mansfield Town player, 36, became joint boss with Jamie Brough this summer,

But Armstrong, who was released by Forest Green Rovers last summer, has quit and says he is still considering his future as a player. Former Badgers' manager Paul Cox left to take over as boss of Mansfield Town in May. Eastwood finished fourth in the league last season, but have only won two of their opening eight league games this term".

The Coventry Telegraph says that "Two seasons ago James Armson netted 16 goals in 35 appearances and was regarded as the jewel in the Nuneaton Town crown when Kevin Wilkin's men achieved promotion to Blue Square North through the play-offs. Since then, life has been a lot tougher for the modest 21-year-old. The youngster admitted the past 18 months have been something of a nightmare in which injuries, loss of form and playing out of position have not helped the cause...

But last Saturday at Vauxhall Motors... Armson, whose two starts this term came when he filled in a right wing-back due to Graham Ward's knee problem, came off the substitute's bench at Rivacre Road with Boro losing 1-0 and looking very much out of sorts. However, he replaced another of the club's talented youngsters Robbie Burns in his favoured midfield attacking role and suddenly the visitors struck gold. Armson turned back the clock and lifted Boro off their uppers with an all-action last half hour that saw Lee Smith and Gareth Dean bag the goals to net a first away league success of the season.

A delighted Armson said, 'That was my best performance for more than a year. It was great to come on and play in the position that I like best'". Alty host Nuneaton a week on Saturday.

And the Nuneaton News tells us that "Simon Forsdick admits he did not enjoy his return to the Nuneaton Town team... in Saturday's wretched 2-1 win against Vauxhall Motors after recovering from the fourth ligament problem he has suffered to the same leg in his career...

He said, 'I didn't enjoy it at all. I've not had a pre-season and not done much fitness work because with the knee you can't. It was nice to be out on the pitch and have a rant and a rave to get rid of some of that frustration that has been boiling up. I need to work on my fitness... I've had injuries to the same knee four times. The ligament is quite lax. If I get caught in the wrong way it will go. I've got to be smarter when I go on the pitch'...

'We've got to improve first and then we need to be consistent... There are a few new boys in there and we are only eight games in. That's not a lot of games to bed people in... Hopefully we will gel getting towards Christmas', he said. The former AFC Telford United man admitted... 'You could say we engineered a win, got out of jail, smash and grab — any of those terms apply'".
CHESHIRE NEWS
According to the Football Trade Directory, "The man who persuaded German international Dietmar Hamann to take over as manager of Stockport County has withdrawn his offer for the club. Tony Evans led a consortium which had hoped to takeover the Cheshire club but that deal stalled over the weekend and now looks to be dead in the water.

The takeover hit problems over a disputed £200,000 payment which Evans believes should be paid by shareholders but Chairman Lord Snape has previously claimed different, 'This figure is disputed by shareholders who collectively feel that these are not debts but are part of the day-to-day costs of the football club', Snape said. However Evans has refused to budge on the sum and refuses to negotiate terms, 'There's no compromising on the current deal', Evans told BBC Radio Manchester.

'If we want to decide and come back and try and purchase the club outright then we'll make a statement accordingly. It's a matter of opinion, we find things that weren't disclosed initally. We felt it was for the existing shareholders to cover the majority of that'".

200% has a lengthy article on the situation at Stockport.
---
13 September 2011
ALTY TV
Mark Bennett has filmed and uploaded official videos of Altrincham FC home matches for the last two home games. These can be found on the YouTube channel Alty TV. There you will find excellent highlights from Alty v Guiseley and Alty v Worcester City. A link to the site is now on this website's home and link pages.
THANK YOU
Altrincham FC would like to thank Jackie Campbell of Faddies, the executive laundry and specialist dry cleaners based at 20 Victoria Road Hale, for her generous help for the club. Faddies will now launder the Altrincham FC first-team kit. So, if you have any dry cleaning or laundry needs, please make use of Faddies, who offer a free collection and delivery service, too. Faddies telephone number is 0161 928-7660.

Jenny Heslop will be especially delighted by this new arrangement as she has had the unenviable task for many years of washing both the first-team and youth-team kits after every match. She will continue to wash the Alty's youth team kit but rumours that her husband and youth team manager, George, does the ironing can be authoritatively denied.
SOLIHULL PREVIEW
Right: On a gloomy afternoon, Bridgewater (in blue, foreground, left) scores Moor Green's opener against Altrincham in December, 2004.
Alty are away at Solihull Moors next Saturday. According to the Birmingham Mail "Marcus Bignot expressed his relief after Solihull Moors claimed their first win of the season. Moors put seven successive defeats behind them with a 1-0 win at Boston, thanks to new signing Robbie Thompson-Brown.
Thompson-Brown, who has joined on loan from Kidderminster, pounced six minutes into the second half with a low shot... Manager Bignot said, "It's been a difficult start to the season and for a while we never really had any attacking options. But I've managed to bring in a couple of people and this has been a big help. I want to see us become a hard side to beat and one that carries a threat going forward. It will take a bit of time but I think this was a terrific step towards turning things around'".
The Sunday Mercury reports that "New boy Robert Thompson-Brown enabled Solihull to return from Lincolnshire with their first win of the season... Solihull had chances to score a second when Fitzpatrick fired just wide but they were largely untroubled at the other end as they ended a run of seven successive defeats."
Mike Garnett reminds us that whilst we have never played Solihull Moors, we have played one part of the newly formed club which arose from the merger of Moor Green and Solihull Borough.That was in December 2004 at Moor Green's now defunct ground. Curiously, just as on Saturday at Moss Lane, for that game back in 2004 Alty fielded five subs who had not started a game that season - Sean Smith (recovering from a bad road accident), Paul Tilley (youth team graduate), Adam Brindle (reserve), George Melling (reserve) and Lewis Chalmers. Indeed, the 16-man squad included no fewer than seven players who had yet to make a start for Altrincham in the league that season. That game ended 2-2.
In the reverse fixture at Moss Lane in March 2005, Alty lost 1-0. In that game Alty started with a record of 12 games without defeat whereas Moor Green had seen their ground subject to an arson attack in January 2005 and had not won since then. As well as being well beaten, Alty's Eddie Hussin picked up a bad leg injury.
Alty's line up was: 1. Stuart COBURN, 2. Steve ASPINALL, 3. Chris ADAMS, 4. Mark MADDOX, 5. Gary TALBOT, 6. Eddie HUSSIN (capt), 7. Colin POTTS, 8. Val OWEN, 9. Marcus HALLOWS, 10. Rod THORNLEY, 11. Gary SCOTT. Subs: 12. George MELLING, 14. Richard NORRIS, 15. Kieran LUGSDEN, 16. Kirk HILTON, 17. Jonathan MITTEN.
PUT YOUR SHIRT ON ALTY
The updated player sponsorship list is now available. If you would like to sponsor a player, for which you receive the signed shirt most worn by that player at the end of the season, please e-mail the club. You may sponsor one or more players this season for just £150 or £250 for two.
HOT DOGS WITH BACON AT MOSS LANE
Alty chairman Grahame Rowley announces a "Race night with a difference", to take place on Saturday, November 19th, after the home game with Gloucester City. Grahame says that "It will be a mixture of six greyhound races and two pig races. Dogs and pigs (eight in each race) are now on sale at £5 per animal. To sponsor a race costs just £20.

Also, on that day, we will be showing Swansea City v Manchester United in the bar on satellite TV, k.o. 5.30pm".

Please e-mail Grahame, or contact the club on 0161 928-1045 to book your animal or race.
YOUTH TABLE
Alty Youth currently lie fifth in the latest NW Youth Alliance table but have three games in hand on the leaders, FC United.
OLD BOYS
Pitchero Non-League tells us that "Salford City announced four new signings ahead of Saturday`s 1-1 draw with high-flying Curzon Ashton. Winger [ex-Alty reserve] Scott Metcalfe, 23, joins on loan from FC United of Manchester. Metcalfe was previously with Trafford and FC Halifax Town... Forward Danny Heffernan, 24, is another to return to Salford from Woodley Sports. His previous clubs include Altrincham, Leek Town and New Mills".
A VISIT TO HARRY'S RAMS' DEN; OR, HOW SALFORD HAD THEIR CHIPS
In last Saturday's "Robins' Review", Brian Flynn's latest Flynnzine article is entitled...

'When Harry met Rammy'!

Whilst it's not even the middle of September, the F.A. Cup is looming large on Altrincham's horizon. In nine days' time, the draw for the second qualifying round will be made and we will find out who our opponents are going to be on Saturday, October 1st.If we manage to progress then and from the subsequent round in the middle of October, we will take our place in the fourth qualifying round draw and that would mean that we would compete in three rounds of the world's most famous competition during the month of October.

Many clubs have already progressed through two rounds and, on the eve of our trip to Cheltenham to play Gloucester City last week, I jumped in the car with our recently appointed Vice-Chairman, Andrew Shaw, and proceeded towards Ramsbottom for the Preliminary Round game between Ramsbottom United and Salford City.

It's a pleasant evening and there's already a few fans ambling towards the ground as we arrive just after seven o'clock. Some of these are arriving early to get a picture of themselves with the F.A. Cup, which is on display in this particular corner of Lancashire before the game. The 'Harry Williams Riverside Stadium' is set, picturesquely near to Ramsbottom station, on the East Lancashire Railway, a popular heritage railway line that runs for twelve miles between Bury and Rawtenstall. It is also adjacent to the lovely cricket club ground, which is where the football revellers enjoy their pre-match pint, some showing a passing interest in the opening minutes of the television broadcast of England's Euro 2012 Qualifier against Bulgaria, in Sofia. Professionals at Ramsbottom Cricket Club down the years have been Ian Chappell, Keith Stackpole, Clive Rice, Ray Bright, Wasim Raja, David Hookes and current Australian captain, Michael Clarke.

Ramsbottom United were founded in the year that Bobby Moore lifted the Jules Rimet Trophy and have progressed from the Bury Amateur League to The North West Counties League Premier Division, where they are currently three points behind leaders, Barnoldswick Town. They were founded by Harry Williams, who is now the Chairman. There is a 'Harry Williams Stand' containing seats that were originally at Maine Road, before Manchester City moved to Eastlands, and the stadium was named after 'Mr. Ramsbottom United' a year ago. There is only one turnstile open and the turnstile operator is...Harry Williams!! The decision to only open one turnstile has repercussions, as a large queue builds up around half past seven, causing the kick off to be delayed.

Salford City, whose player manager, is Rhodri Giggs and who play in a division higher, the Evo-Stik League First Division North, are off to a flyer with Jack Redshaw scoring a superb goal inside a minute, but after a shaky start, Rammy start to get a grip of the game and create the better chances but are thwarted by a fine goalkeeping display by City keeper, Andy Robertson. The game develops into a cracking encounter, a great advert for... well... Football. And, eventually, United equalise in the 69th minute... a towering header from Ian Flannery. The home side continued to look the better side, but Salford were also looking as if they might nick a winner, before substitute Kieron Pickup won the game for Ramsbottom with a composed finish in the fourth minute of injury time.

Harry sees everyone out of the gate. I shake his hand and congratulate him on a fine victory that sees Rammy progress to a home tie against Nantwich Town a week from today. It had been a splendid evening in every sense and the crowd of three hundred and forty five had witnessed a superb contest. All in all, quite an uplifting football experience! Let's hope for another one today".
GOAL RUSH
TASC's Paul Salt writes...

TASC Goal Rush Draw

With the season now well under way, the response to the TASC Goal Rush Scheme has been fantastic. Having exceeded out initial target of £30.00 per goal scored, the total now stands at £32.25.

Having already scored 10 goals, the first draw for TWO FREE TICKETS was held at the Meet The New Recruits Evening and the winner was John Brennan.

You can still enrol and make your pledge for the remainder of the season and be eligible for future draws for every tenth goal scored as well as the end of season draw. Full details are available on the TASC website.

Taking into account the four goals scored against Worcester City, the total raised to date stands at £516.00. The next draw will take place after Altrincham have scored their twentieth competitive goal of the season which, given the 16 now scored to date, should hopefully be in the not too distant future".
BUCKET COLLECTION
The half-time TASC bucket collection last Saturday raised £43.34 for which the club thanks both the donors and collectors.
BSB NORTH NEWS
At Gainsborough Trinity, "Steve Housham has been given the vacant manager's position, after Brian Little, ex-Aston Villa manager, departed the club a couple of weeks ago. Steve took over as caretaker manager after Brian Little's departure from the Northolme. During his spell as caretaker Steve has won 5 games out of 5 and led the Blues to fourth in the Blue Square Bet North table".

There is more fallout from Saturday's game at Moss Lane reported by BSB North, which says that "Worcester City manager Carl Heeley has warned his players in no uncertain terms that they will be sold if they don't show drastic improvement. Heeley's reaction was sparked by the crushing 4-1 defeat at Altrincham on the weekend - the Loyals' second consecutive loss...

Heeley told Worcester News, 'I'm not going to mess around. Players improve and they improve quickly because, if we get another performance like that, then we will be changing it, absolutely no question'... adding, 'I couldn't have asked any more from Mike Symons up front, I thought he worked extremely hard and, likewise, Rob Elvins. Rob gives you everything he's got, I've asked him to play all over the place and he's not complained, he's just got on with it. Kevin O'Connor and Tom Thorley are technically very good players. They have had an off day and haven't kept the ball as well as they normally do.... but there are others out there whose performances were below par and need to come up a considerable amount'".

Another unhappy manager is Boston United joint-boss Jason Lee who "believes his side's loss to Solihull Moors on Saturday further highlighted their lack of a quality striker... 'You can't argue with the facts and I always deal in facts', Lee told the Lincolnshire Echo. 'At the moment we aren't scoring enough goals and we're going to try to address that... If we bring in a player on loan, their club will look to save some money which means we will have to contribute to their wages. And the better players are on money that we can't match. I know a lot of managers in League One and League Two. In the past they would look to get their young players out on loan, but clubs are operating with smaller squads these days and those players are part of their squads...

But I still believe, with (Ryan) Semple and (Kevin) Holsgrove and the two big men (Mickey Stones and Mikel Suarez), that they should be able to get their share of goals... We've asked the players to take a look at themselves. We lacked energy and spark... There were 1,100 people there on Saturday. If they can't cope with that they're going to struggle to do anything in the game and they're not the sort of people we want at the club... Some looked a little nervous and apprehensive. If that was because they were playing at home and a few people were getting on their case, that's no excuse. It's about mental toughness. It should be like water off a duck's back. You're playing football, it should be something you enjoy, something you're good at. You can't hide'".

The Nuneaton News says that "Manager Kevin Wilkin was delighted with Nuneaton Town's spirit as they beat Vauxhall Motors 2-1 on Saturday — but he admits the win papers over the cracks of the problems the team still has... Wilkin, who did not comment on the potential signing of one player and departure of another hinted at last week, said... 'We didn't deserve to win at all — no way... We've got work to do between now and next week. We were awful first half, absolutely awful... The win is papering over some cracks there... There isn't a lot of fluency about us and too often Neil Collett is being called into action...

Two major positives Wilkin went on to highlight were the first appearance of the season of Simon Forsdick and a lively cameo from the bench from James Armson".

From the Coventry Telegraph we learn that "Boro' produced a smash and grab raid on the Motormen before driving off down the M6 with three points that was nothing short of daylight robbery. Kevin Wilkin's men travelled back home wondering how they'd notched a first away win of the season despite being outclassed by their hosts for the most part only to snatch victory with two goals in four minutes late on.

The result did scant justice to the Rivacre Road outfit who could easily have been four or five goals ahead... Substitute James Armson came off the bench for the last half hour and had an infectious and real changing effect. The 21-year-old's been slumbering in the shadows over the past 18 months but given the chance in his favourite attacking midfield role, the youngster showed the class and qualities that the fans had witnessed as a teenager".

The Boston Standard says that "Ryan Semple has warned his Boston United teammates that it's time to 'grow up' after Saturday's humbling defeat to Solihull Moors... A number of the crowd booed the Pilgrims from the pitch on Saturday, while reserving their applause for the Moors players as they headed down the tunnel. Manager Jason Lee says his young charges have to be able to cope with boos, taking the side of the crowd. 'I'm not going to blame them (the fans). I'm just as annoyed as they are. I believe they (the players) are angry, upset and embarrassed'".

A report in the News Post Leader says that "Assistant manager Gavin Fell believes individual errors have cost Blyth Spartans dearly in the opening eight games... Spartans created the better chances against Droylsden at Croft Park but still ended up losing 3-1...

'Our little mistakes are ultimately costing us goals and matches', he said... Blyth conceded first in a game for the seventh time this season and the result leaves them just one place above the relegation zone...

He said, 'This is the time when we see what we've got character wise. We are only a couple of wins from being in the top ten, but it's getting the first win that's important and not giving ourselves a mountain to climb... In the first half the game plan we adopted was to press high up the field and try and get them to make mistakes in the final third'...

Fell believes that Blyth's poor defensive record cannot be attributed to their style of play but is instead down to concentration levels. He said, 'We look at our most vulnerable when we are attacking because we seem to feel that if the ball is in the opponent's half then we can switch off from defensive duties'..

Shaun Vipond, pictured, suffered a broken leg against Droylsden and speaking straight after the game. Fell did not know the extent of the midfielder's injury... He said, 'He's critical to that role in the midfield and he complements Hooksy (Neal Hooks) well and gets beyond the centre halves and is a big player for us".
---
12 September 2011
AWAY TRAVEL
Don't forget to book your seats on the TASC supporters' coaches to Solihull Moors (next Saturday) and Colwyn Bay (a week on Tuesday). Details are on the Away Travel page.
ALTY YOUTH 5 MORECAMBE YOUTH 3
There is now a match report in the Youth section
HELP NEEDED
Altrincham FC host Manchester United Reserves for their home league games. United's match v Fulham Reserves has been changed at short notice to today (Monday) from Thursday. If you can help, please phone the club on 0161 928-1045 on Monday morning as some of the usual volunteers cannot make it because of the date change"
TASC DRAW
TASC chairman Brian Flynn writes:

TASC Monthly Draw Winners!

The first monthly draws for TASC members, featuring the new benefits, were made at the 'Meet The New Recruits' event in Manchester Glass Ltd. Sponsors' Lounge on Saturday evening. The online draw was made by central defender, Adam Flynn, using a random number generator and the winners are:-
A framed picture with your favourite player: Steve Raftery
Matchday hospitality for two people in the Manchester Glass Ltd Sponsors' Lounge at the game against Boston United on October 8th: Colin Mitchell
Supporters' coach travel for two people to Hinckley United on October 29th: Alex Tracey

Congratulations to each winner!!!!!

If you haven't joined TASC yet, but would like to have the opportunity of winning one of these three monthly prizes and also enjoy other benefits of being a TASC member, please pick up a membership form at a home game from the Club Shop or email Anthony Wright.
WORCESTER INQUEST
After Saturday's match the Worcester News reports that "Just when you thought everything was going well, Worcester City throw in a result like this. Following 11 points from seven matches and back-to-back away wins at Histon and Eastwood, few would have predicted what happened at Moss Lane.

Altrincham scored four... but it could have been a cricket score. City, who hadn't shipped four goals in the league since losing by the same score at Eastleigh in October 2009, were carved open time and again and Mike Symons' injury-time penalty could hardly have been celebrated less...

Every time Altrincham made an attack, Carl Heeley's team looked vulnerable and Worcester were virtually non-existent as an attacking force. Symons' spot-kick aside, the only time goalkeeper Stuart Coburn was unduly troubled was when Tom Thorley stung his palms from 20 yards in the first-half.

James Dormand, on the other hand, had a very busy afternoon and, despite making some good saves to keep the score to four late on, could not replicate his Corby heroics. As against the Steelmen, City were missing key personnel on the flanks with Danny Edwards (hamstring) and Simon Brown (thigh) injured and Neil Cartwright at a wedding... With strike duo Luke Corbett (ankle) and Danny Carey-Bertram (suspended) absent, the increasingly versatile Rob Elvins was shunted forward to partner Symons in a 4-4-2... However, the defence was unchanged...

[At 4-0] Heeley must have been fearing more goals and introduced Emeka Nwadike and experienced defender Martyn Naylor, playing for free, in a bid to limit the damage. It worked to some degree but City still lacked a cutting edge up front".

Worcester City themselves add that "Despite starting strongly, City came out second best... at Moss Lane. In a very even first half, City passed the ball around well but it was the Robins who created the testing chances".

And the BBC have an audio interview with the Worcester manager, Carl Heeley, who describes his defence as a "shambles" and the result "a bit of a thumping". He added, "They have to start doing what we have told them to do or we will get other players in who will do it. I am not going to stand here and tell players week after week... Today was unacceptable and I am looking for a response - I expect to get one". Heeley added, "We've made Altrincham look a better side than they are".

Alty supporter, Harry has good photos of Saturday's match here
NEXT GAME
News of our next opponents comes from Solihull Moors, "After seven successive defeats, Solihull Moors chalked up their first victory of the season with a 1-0 win at Boston United. New signings Robert Thompson- Brown and Richard Walker made their debuts having joined Solihull in the week, whilst the fit again Andre Francis and Jordan Fitzpatrick were restored to the starting line up...

the second period started in the same way that the first half ended with Solihull on top. On 51 minutes, Solihull finally got the breakthrough that they deserved. A corner was only half cleared by the home defence and found the impressive Thompson-Brown on the edge of the area and he drilled the shot into the back of the net... Solihull won their first game of the season, indeed it was their first win, and clean sheet, since beating Boston United on Damson Park in March".

From the other side, Boston United report that "Solihull took the lead moments after Holsgrove had replaced Stones. Alex Price returned a partially cleared corner and THOMPSON-BROWN drove the ball beyond an exposed Bastock. Boston tried to respond but were met by a resolute Solihull rearguard... Solihull (4-4-2): Jasbir Singh; Phil Midworth, Liam Francis, Dominic Langdon, Michael Blackwood; Andre Francis, Jordan Fitzpatrick, Alex Price, Matthew Bell; Richard Walker (Danny Spencer 72), Robbie Thompson-Brown (James McPike 87). Subs (not used): Karl Broadhurst, Stuart Pierpoint, Pawel Tomczak."

And BSB North says that "Boston United midfielder Ryan Semple has voiced his frustration after a disappointing 1-0 defeat to Solihull Moors...

'I just don't think we're playing with any confidence at the moment', he told The Local... He added, 'They put men behind the ball but we knew that was going to happen... We need to be cleverer and sharper'".

the Sunday Mercury adds that "Solihull had chances to score a second when Fitzpatrick fired just wide but they were largely untroubled at the other end as they ended a run of seven successive defeats".

Meanwhile, Nuneaton Town grabbed two late goals to post their first away win of the season at Vauxhall Motors but it was far from convincing. Boro were very much second best for three quarters of the encounter... Out of the blue, Boro hit a purple patch with two goals in four minutes.

Hinckley produced a Houdini act to take an unlikely three points from Halifax with a late comeback from two goals down....Gloucester fell asleep in the last ten minutes to lose 2-0 to Harrogate... Worcester were comfortably outplayed as they were beaten 4-1 at Altrincham. Altrincham were the better side throughout".

At Blyth Spartans "Following the injury to midfielder Shaun Vipond in yesterday's game with Droyslden, manager Steve Cuggy has been in to see the player and can confirm that he is good spirits and is determined to get back to his best as soon as possible. The injury is a broken tibia and, whilst it was feared last night that Shaun may require an operation, Cuggy commented that Shaun was seeing a specialist later today and subject to the bone not having moved over night there may be no need for the operation. Regardless of whether an operation is required or not, it is likely that the midfielder will be plaster for four months and it is unlikely that he will be back playing for six months".
---
11 September 2011
NEW RECRUITS

In the above picture of the New Recruits Evening, held on Saturday in the Manchester Glass Sponsors' Lounge, compere Brian Flynn demonstrates how Altrincham's defence should deal with the opposition, as the panel looks on. The panel comprises assistant manager Neil Tolson, Adam Flynn, Simon Richman, Mark Lees and physio Danny Fishwick.
Another highly entertaining New Recruits evening was held on Saturday in the Manchester Glass Sponsors' Lounge at which the guests, as usual, were players and staff new to Altrincham FC in the current season. Brian Flynn acted as an accomplished master of ceremonies, overseeing a question and answer session and raffle, following an excellent hot pot supper prepared by Richie Bentley and efficiently served by volunteer "waiters".
Asked about their first impressions of Altrincham FC, Danny described it as a "friendly, family club". For Mark, Alty was a "professional club from the kitman onwards". Meanwhile Simon Richman, known as Ringo in the dressing room, believed he had joined a Champions'League outfit when the players came out to a red smoke flare and large numbers of Alty fans at Harrogate on the opening day of the season! Adam Flynn paid tribute to the chairman, Grahame Rowley and his family for the hard work they put in. He said that Grahame was "a bloke just like us but more well-off"!
Questioned on the style of play in the BSB North, there was general surprise at the quality of play compared with previous seasons. Neil (above, right), Simon and Mark (left) had all been involved in the division last season and felt it had improved in terms of the footballing quality. However, Neil cautioned that some sides would resort to more long ball tactics once the pitches were affected by winter weather. Simon was impressed by Guiseley and there was a general feeling that they had been the best team we had played so far.
Each member of the panel was asked to summarise their past career and Neil revealed that his league career ended at Southend United as he had had to have a plate inserted to hold his pelvis together. Nevertheless, he had subsequently managed eight seasons of non-League football. Adam had started out at 13 years of age for Liverpool FC Academy and reached the Reserves before moving to non-League at age 19 with Prescot Cables, then Burscough and Southport.
Simon had been with Alty boss Lee Sinnott at Port Vale and, after a trial with Southport, had joined Worcester City for last season. Mark Lees had not been at a professional club, claiming his skills had only been honed by "playing with my mates"! He joined the Stalybridge Celtic Academy and then went with Celtic manager John Reed to Buxton, then on to Ashton United and Hyde. Later, Neil predicted that Mark would go onto a league career before the age of 30.
Danny had also been at Stalybridge, working under Dave Pover, their physio, whose son, Mark had been in the Alty Youth side but tragically died as a teenager playing football near his home.
Adam had spent three seasons at Southport where he had been captain but work commitments meant he needed to stay part-time, hence his move to Altrincham.
The players' best footballing moments were next the subject of debate, with Mark Lees enjoying his goal at Hyde this season, having played some 80 games for the Tigers and only previously getting on the score sheet for an own goal!
Neil had played at Wembley in a promotion play off for Bradford City, whilst Simon had played for Port Vale in an FA Youth Cup quarter final.
Asked about their work outside football, Danny explained how he was part-time at Huddersfield Town and at Altrincham but also worked full-time in an office for DHL, the courier company. Also working for a large company is assistant manager Neil Tolson who has a full-time job with a security company where he is an operations manager responsible for the Cheshire and North Wales area. He has 190 people working for him and loves his job.
Mark is taking a second year course at Salford University in Sports Science; he also coaches in schools.
Simon (right) explained how playing at Port Vale meant that he missed doing his A levels but he still holds ambitions to be a doctor.
Adam is employed as Head Coach at Liverpool FC's International Football Academies. He overseas 66 casual coaches and liaises with Liverpool's bases in Indonesia, Norway and Belfast, with future expansion in the USA and China on the cards.
The guests were then asked their views on manager Lee Sinnott! Neil explained how he had known Lee from their days as players at Bradford City and he praised Lee for his organisation and thoroughness.
Adam explained that he was delighted to be playing for a manager who wanted to play football rather then the long ball game. Simon felt he owed a lot to Lee as he gave him his debut at Port Vale. He also felt that Lee was a very calm manager.
Mark felt that Lee and Neil were a good team and that they were very professional in their approach.
Danny (below, left) was impressed that Lee did not try to twist his arm to say players were fit when they were not.
At this point, youth team boss George Heslop was asked about his relationship with the manager of the first team. George expressed his delight that youth team players were being included in first-team training and felt that this year's youth team would add more names to the list of prospects available for the first team.
The panels' expectations for this season were "at least" to reach the play-offs. Neil explained that although Alty had started disappointingly, they had gleaned 10 points from 8 games, a degree of success which he felt other teams might not reach in the ineveitable bad spell that every club suffers.

On the subject of referees, with Martin Howe present as a representative of that profession, Neil then recounted how he had once come on as a 70th minute sub, been flattened in a challenge, and sent off after 70 minutes and 45 seconds after being wrongly accused of punching someone when he was prostrate!

The question of Steve Connors next arose. Club secretary Derek Wilshaw explained how Steve had signed for Alty this week and the Conference had accepted his registration. However, the Conference office by chance realised that Steve was due to appear next Thursday at a hearing in connection with his appeal against the termination of his contract by Cambridge United. Until that issue is resolved, Steve cannot join another club so his future is up in the air. Had he played for Alty this weekend, we could have been in trouble with the authorities.

The panel was then asked about their superstitions. Danny's only pre-match ritual is, he claimed to "pray"!. Adam likes to come last onto the pitch as does Neil who also likes to hop onto the pitch! Neil also confessed that whenever he arrives at the ground he cannot get out of his car till the piece of music on the radio is finished, whatever it may be.
Finally, Adam (right) acted as drawmaster in Brian's online random-number generated draw for the TASC members competition. Brian paid tribute to Phil Salt for all his hard work in raising money for the goal sponsorship scheme.
So, once again, the New Recruits night had proved a great success and many thanks are due to the organizers and the "waiters" as well as to the guests who gave their time to entertain the audience. The evening confirmed that although there are many new faces at Moss Lane, they all seem to be gelling together well in the dressing room.
Many thanks also go to Barclays Bank for their matched funding scheme, whereby each pound raised at this event was matched by them.
ALTRINCHAM YOUTH 5 MORECAMBE YOUTH 3
A 5-4 win a fortnight ago, 5-1 last Wednesday and 5-3 today means that Alty Youth have been involved in three wins in which 23 goals have been scored in the past 14 days.

And, in each case, the Alty side has had to come from behind to secure their win. Goals from Declan Barry, Matt Fearon, Sam Grimshaw, Oliver Riley and Jack Martiny-Schofield won the match today against Morecambe, which was only marred by the sending off of Oliver Riley in added time for two dissent offences. Report to follow.
ALTRINCHAM 4 WORCESTER CITY 1
A report on yesterday's game against Worcester City is now here. A photo from the match is below in news for 10 September...
FA YOUTH CUP
Altrincham Youth's first qualifying round match away to Runcorn Linnets will be played on Thursday 22 September at NB 7.30pm.
PRE-SEASON REVISITED
The Holker St Newsletter reports this week that Barrow's Evening Mail "has an interview with Danny Eccles, who had more than his 15 minutes of fame when he was called into action during the pre-season friendly at Altrincham, when Barrow keeper Shaun Pearson was stretchered off with a head injury, and the Barrow managers looked around to see who will take Pearson's place between the posts.

As first-choice keeper, Danny Hurst wasn't at the game, two sets of eyes looked at you know who and the 14 year-old Dowdales School pupil was given the chance most of us would have dreamed of, playing for Barrow, albeit in a friendly. Granted we lost the game 3-1, but Danny was still chuffed at being given the chance, 'I wasn't expecting to come on. I warmed Shaun Pearson up before the game, but thought that

It's always been a dream to play for my hometown club, so to do that was a very proud moment. My grandad (George Sibiter) has been to every game for as long as he can remember, so it was a brilliant moment for him too".
OLD BOYS
Former Alty players who scored yesterday included Kevin Ellison for Moreacmbe, (assistant manager - Ken McKenna), who demolished Crawley Town 6-0. Ian Craney scored for Accrington Stanley, whilst in non-League, Wes Baynes scored after coming on as a sub for Chester. Ben Deegan was sent off for FCUM who played against Chorley, for whom Russ Saunders was in goal. Peter Wright netted for Ashton United. Once again, Kieran Lugsden scored for Buxton as did Cavell Coo for Mossley.

Other "old boys" in action included Kevin Holsgrove, a used sub for Boston United and Chris Senior, who played 60 minutes for Alfreton, for whom Greg Young also started.
---
10 September 2011
ALTRINCHAM 4 WORCESTER CITY 1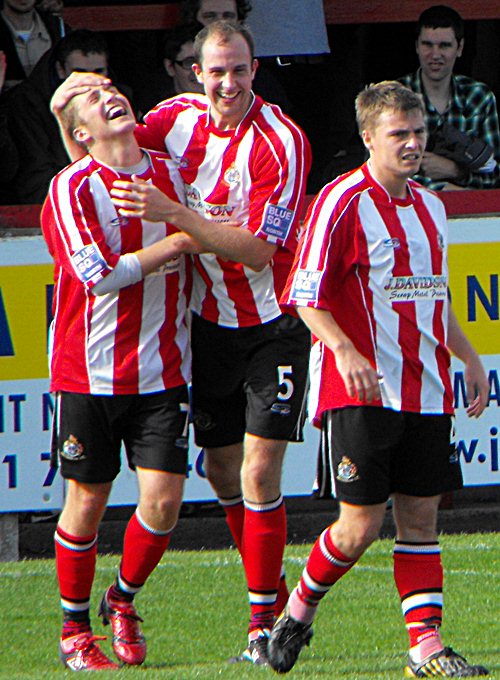 Alty loanees James Lawrie and Rob Williams celebrate Alty's opener.
Worcester's poor record at Moss Lane continued as a strong second-half performance secured a comfortable win for Altrincham. The first-half had been more even with Altrincham scoring once but, as is their custom season, spurning several other chances. It was James Lawrie, making his first start on loan from AFC Telford, who broke the deadlock, shortly after swapping wings with the influential Nicky Clee. Lawrie won possession, moved up the left and beat the keeper with a shot across him in the 38th minute.
Alty, without the injured trio of Flynn, Lawton and Richman, went 2-0 up after 55 seconds of the second half when Damian Reeves seized on a defensive error to get clear and score with a low shot into the far corner. Clee and Densmore both struck the post from long range before Michael Twiss finished well from Clee's feed (64 mins). Reeves neatly scored a fourth four minutes later. But yet again Alty failed to keep a clean sheet as they once more conceded a penalty as Brown pushed over an opponent in the box in injury time. Symons drove his penalty down the middle to make it 4-1. Report to follow.
Through the Years from Howard Watts.
Altrincham 4 Worcester City 1
Blyth Spartans 1 Droylsden 3
Boston United 0 Solihull Moors 1
Colwyn Bay 2 Histon 1
Corby Town 0 Guiseley 1
Gainsborough Trinity 4 Bishops Stortford 2
Harrogate Town 2 Gloucester City 0
Hinckley United 3 FC Halifax Town 2
Stalybridge Celtic 2 Eastwood Town 1
Vauxhall Motors 1 Nuneaton Town 2
Workington 0 Hyde FC 3
SATURDAY'S MATCH
After the Alty v Worcester City game, the Bolton Wanderers v Manchester United game will be screened in the bar, kick off is at 5.30pm kick off. Following that the "Meet The New Recruits" event starts in the Manchester Glass Sponsors' Lounge,i.e. around 7.15pm.

Brian Flynn advises that "Radio Robins, sponsored by Paradox-Computers.com, will be broadcasting a full internet commentary of the Altrincham v Worcester City game. Saturday's match commentary is sponsored by SKKits. The match commentators are Paul Salt and Jack Jolly and commentary will start at 2.50pm You can listen to Radio Robins on the internet here.

For those who are not free to listen to the commentary you can keep up with events with this site's Matchday Updates.
CITY "FULL OF CONFIDENCE"
The Worcester News says that "Simon Brown could be in the frame to make his competitive Worcester City debut at Altrincham (3pm). The attacking midfielder, who joined the St George's Lane club in the summer, has been sidelined with a thigh injury for the first seven matches...

Although his training has been limited, the former Mansfield player may be called on to swell City's forward options alongside Mike Symons. Danny Carey-Bertram starts a three-match ban after his red card at Histon last month, while fellow striker Luke Corbett is still struggling with an ankle problem and Marc McGregor (hamstring) has only just returned to training. Manager Carl Heeley is also keen for Michael Taylor, who has impressed as a substitute this term, to get 90 minutes away from the heat of the league, possibly in a friendly, before throwing him in from the start.

He said, 'We are a little bit light at the moment but we will have to get by with what we have got. It's not out of the question that Simon could be available. He hasn't trained much but his thigh's OK and he could be another option for us. Rob Elvins can play there, if need be, but I think it's too soon for Michael. It's early in his career so he's a better option coming off the bench'.

City are also depleted on the left flank with Danny Edwards (hamstring) still out and Neil Cartwright, who has missed the last two matches with a knee injury, at a wedding... The 5-1 triumph at Histon and 1-0 win at Eastwood in recent weeks have played a big part in helping Worcester to sixth in the table and the manager is confident of doing well in Greater Manchester.

Altrincham, relegated from the Premier along with Histon last season, have not lost at Moss Lane this term but a poor away record has seen them slip to 15th. 'We are full of confidence," Heeley said, 'We know we can beat any team in the league and win away from home, so we will be positive. Altrincham are quite a fluent passing side and like to work the ball through midfield. It's a tough place to go'. The game could see City come up against former midfielder Simon Richman, who joined Lee Sinnott's team in the summer to ease travelling from his Liverpool base". [Richman is out of the game, injured]
TASC MONTHLY DRAW
TASC chairman Brian Flynn announces:

"The first monthly draws for TASC members, featuring the new benefits, will be made at the 'Meet The New Recruits' event in The Sponsors' Lounge on Saturday evening. As a reminder the new monthly draws are for:-
A framed picture with your favourite player
Matchday Hospitality for two people in the Manchester Glass Sponsors' Lounge
Supporters' coach travel for two people to an away game

This month's draw features matchday hospitality at the home game with Boston United on October 8th and supporters' coach travel to the game at Hinckley United on October 29th.
BSB NORTH NEWS
The Football Conference has reported that "Vauxhall Motors have announced the signing of experienced defender Paul Jones from league rivals Altrincham".

The Football Conference also tells us that "Solihull Moors have, after a long search, signed experienced striker Richard Walker. Walker started his career at Aston Villa in 1997. After loan spells with Cambridge United, Blackpool and Wycombe, he signed for the Seasiders in 2001. Walker was loaned out to Northampton and Oxford in the 2003/04 season, before joining Bristol Rovers in the summer of 2004. A natural goalscorer, he formed a formidable partnership with Junior Agogo before the Ghanaian was sold to Nottingham Forest...

Walker was placed on the transfer list at the end of the 2007/08 season... He joined Shrewsbury on a full-season loan in the summer of 2008... he joined then newly-promoted Burton Albion in July 2009...before his release in May 2011".

Also, news of an Alty trialist from this summer... "Workington have signed former Carlisle United and Yeovil Town forward Kevin Gall on a short-term deal. Gall, 29, was released by Wrexham in January having made just five appearances in seven months. The former Wales under-21 international started out at Newcastle...[before] his move to Wrexham in June 2010".

Elsewhere, "Harrogate Town have signed former Wigan Athletic defender Luke Ashworth. Ashworth made his senior debut during a loan period at Leyton Orient from Wigan Athletic... After being released by Wigan the 6`3" Ashworth signed for Leyton Orient on a permanent basis in January 2009, and made ten first-team appearances for the "O"s. In June 2010 he left Orient on a free transfer and joined Rotherham but was allowed to leave the Millers after just five games at the end of last season".

And "Colwyn Bay have taken young midfielder Russell Benjamin on a month's loan from Southport. Benjamin led Rochdale's youth team to win the Football League Youth Alliance championship last season before joining Port in the summer. An excellent competitive box-to-box midfielder, he is expected to get plenty of starts in the next month".

Meanwhile, "Steve Burr, manager of Kidderminster Harriers, has allowed young striker Robbie Thompson-Brown to leave and join Solihull Moors on loan for a month. Thompson-Brown, who signed a one-year deal with Harriers in the summer, enjoyed a fine pre-season but has so far been unable to breakthrough into the first team. He impressed former Harriers favourite Marcus Bignot, currently managing the Moors, with his performance and goal in Tuesday's friendly at Crewe Alexandra."

"Eastwood Town have signed former Derby County defender Mitch Hanson. Hanson gained reserve team experience with the Rams whilst a schoolboy... After struggling to break into the Derby side, he joined Port Vale on a season-long loan, but returned to Pride Park in April 2008 without making an appearance for The Valiants mainly due to an ongoing calf problem. He finally made his senior debut for Derby as an 89th minute substitute...in November 2008... Hanson's Derby contract was cancelled by mutual consent five months early in January 2011 and he joined Oxford United in February 2011".

From the Coventry Telegraph we learn that "Ten games is normally the figure given by managers to assess the situation and for Nuneaton Town boss Kevin Wilkin a rapid turnaround in performances is desperately required if the knives are to stayed sheathed... Boro have looked all over the place at times and Saturday's 1-0 defeat to Gainsborough was a perfect example.

Defensively, they are lacking pace and organisation. Graham Ward is again warming the treatment table and his absence is a big loss but Guy Hadland is no right-back and got totally exposed by a winger with pace and ability... It was alarming to watch Gainsborough pitch five or six players forward when attacking, leaving both Mark Albrighton and Gareth Dean totally exposed and the engine room seems to be missing the class and quality of Kyle Storer...

The finger of disappointment points to midfield where Boro have a wealth of young talented players who, at present, are not stepping up to the mark".

The Nuneaton News adds that "Consistency is key in football and at the moment Nuneaton Town are struggling to find it as a team... We weren't at our best at all against Gainsborough. They were a much improved side from last season and I would expect them to do pretty well this time out.. We are a young side and we need to learn quickly...

We are a new look side and it takes time for players to bed in. We've seen Mark Albrighton, Lee Smith, Danny Glover, Neil Collett, Sam Belcher, Graham Ward and Aaron James come into the squad this summer. It takes times for them to fit in and it takes time for everyone to learn the way those lads play and what their strengths and weaknesses are regardless of experience".

Hinckley United's unofficial site says that "After threatening to have a shake up, Dean Thomas has released a couple of players and a couple more have gone on loan to get match fitness. Keenan Meakin-Richards and Jaylee Hodgson have both been released by the club. David Kolodynski has had his contract cancelled by mutual consent and has subsequently signed for Leamington. Joe Hull has been loaned to Redditch United for a month, and Ben Richards-Everton has also gone out on loan for a month, to Sutton Coldfield Town. DT has brought in a new player too, a defender, Jamal Clarke who signs for the club from Evesham United. Clarke was previously in the Academy at West Bromwich Albion".

New arrivals are reported at Bishop's Stortford where "West Ham under-18s' defender, Paco Craig, has joined the Blues. Paco saw success last season captaining the West Ham under-18s to victory in the Southend Utd Challenge Youth Cup defeating Arsenal on the way to lifting the cup. Bernard Quainoo a 24 year-old Dutch striker spent 4 seasons at PSV Eindhoven. After some pre-season rehabilitation from injury Steffan Gaisie returns to the squad".
---
9 September 2011
SATURDAY GAMES
Radio Robins, sponsored by Paradox-Computers will be broadcasting a full internet commentary of this game.

Commentary will start at 2.50pm. You can listen to Radio Robins here.

This website will also be providing live text reports on its Matchday Update page.

Our next opponents, Worcester City confirm that "Marc McGregor and Simon Brown are nearing fitness after their hamstring and thigh injuries respectively, Luke Corbett is about a week or so away from fitness after picking up an ankle injury at the Eastwood game with Danny Edwards 2 to 3 weeks away. Danny Carey Bertram starts his 3 game suspension on Saturday."
SPONSORS
Barry Pond's updated list of Matchday Sponsors is now available. If you would like to sponsor a match, matchball or a player, please email the club or ring on 0161 928-1045.
BSB NORTH NEWS
According to the Eastwood Advertiser, "Eastwood Town player-coach, Lee Morris, has expressed concern at the Badgers' recent goalscoring form - but urged fans not to panic as the club's new squad continues to gel. Three games without a goal has seen Eastwood drop into the lower half of the league table...

He said, '"Obviously it's a concern that the goals have dried up recently but we've already shown this season that the team has goals in it and we need to start producing again... We need to capitalise more on things like set-pieces and getting more goals from midfield, because we have players all over the pitch who can score but, at the moment, the pressure has been on the strikers to do so. We brought in big lads like Gavin Caines and Aaron Mitchell at the back not only because of their defensive qualities, but because they have a few goals in them too.

But it always takes time for a side full of so many new players, like we have, to gel together, and it's important people don't think we're in any kind of crisis just yet'. Looking ahead to Saturday's visit to Stalybridge... he said 'We're up against one of the pre-season favourites for promotion and a squad who are largely full-time. It's the sort of test you thrive on'...

Morris says he is delighted to be part of the set-up and, having played in all divisions from the Premier League to the Conference North, feels he has adapted well to his new life at Coronation Park. He said:, 'The main difference is time, in that with things like training and so on there's never enough of it to cover everything you want to do. But on a personal level, going part-time has helped me. Last season I was travelling every day from Derby to Hereford and then Kidderminster and it takes its toll. It's also better from a fitness point of view given the injuries I've had in the past and I'm confident I'll get plenty of football this season'.

Eastwood's joint-manager Jamie Brough will be missing from the bench at Stalybridge Celtic having been taken to hospital with appendicitis earlier this week. Brough required an operation on Wednesday and it is unclear how long he is likely to be away from the club for".

The Wisbech Standard reports that "Boston United midfielder Adam Millson has signed dual registration forms with Wisbech Town. Fenmen boss Steve Appleby was chasing the highly-rated 21-year-old last season while he was playing for Grantham Town. However, he has now convinced the talented youngster to put pen to paper on Ridgeons forms with Wisbech even though he's also registered with the Pilgrims.

The deal allows Millson to play in the Blue Square North for Boston (Step 2 of the non-league pyramid) AND the Ridgeons Premier Division (Step 5) for the Fenmen... Appleby said, 'He's got a bit of everything. He's a box-to-box player, creative and works very hard'... Millson burst onto the scene during the 2008-2009 season and collected all five of Boston United's player of the year awards as he helped The Pilgrims gain promotion to the Blue Square North. The midfielder has also battled back from a broken leg he sustained while playing for Boston in 2009".

At Solihull Moors, "Manager Marcus Bignot remains optimistic despite seven defeats on the trot for the Solihull side" reports the Solihull News. "Moors' manager Bignot revealed to the News that he hopes a new forward with 'vast Conference experience' will sign on the dotted line this week... He said, 'You can improve on the training ground and hopefully a new forward will be introduced who has vast Conference experience'".

Meanwhile, Solihull Moors annoumce that assistant manager "Barry Powell has left Solihull Moors. Following a discussion with manager Marcus Bignot it was decided they would go their separate ways".

From BSB North we learn that "Colwyn Bay boss Dave Challinor believes nothing but a win over Histon on Saturday at Llanelian Road will do after his side's poor showing last time out. The Seagulls lost to Droylsden 2-1 at Butcher's Arms...

'We're disappointed, we were poor in the first five minutes but had a great remaining 40 minutes and deserved to go in level', he told the North Wales Pioneer. 'There were stacks of positives, we played really well against a side that are much fancied, we just had no luck and it's a hard lesson for us... It just shows the margin between the teams we played last season and the ones we have this year'...

Meanwhile, Challinor is feeling confident he will be able to call upon striker Rob Hopley for the Stutes' visit".

And the N Wales Weekly News adds that "Colwyn Bay face a big few weeks starting this Saturday at home to Histon, as four of their next five league games are against teams in the bottom seven... Three of these four fixtures are also at home...

Bay face a testing trip to seventh-placed Gloucester, but their next three league games after that are at home to Altrincham (15th) and winless Solihull Moors (bottom) before travelling to 20th-placed Hinckley United.

Challinor will have his attacking options strengthened ahead of this weekend and will use this week's two training sessions to integrate new signing Domaine Rouse from Droylsden into the squad... The boss is also hopeful Rob Hopley will be available again after injury. Ex-Bury forward Rouse, who was signed last Friday, made a brief appearance in the last 10 minutes at Greater Manchester side Droylsden".

BSB North also reports that "Guiseley boss Steve Kittrick has bemoaned the failure of the Blue Square Bet North administrators to continue with twice-a-week fixtures. The Lions' tactician argues that the month of September should be utilised to the fullest before the weather takes a turn for the worst and delays games.

Third-placed Guiseley have played twice a week since the new season began on August 13, but have been left cooling their jets this week ahead of their trip to Corby Town on Saturday. 'That is ridiculous', Kittrick told the Wharfdale Observer. 'The players have got used to playing on Tuesdays and Saturdays and you know we are going to get bad weather and have a fixture backlog. The league should be playing in midweek and on Saturdays right through to the end of September because you know the weather's going to be good#.

The Lions' manager also hit out at the dismissal of his goalkeeper Steve Drench in the dying minutes of their 4-1 triumph over Vauxhall Motors at the weekend. Kittrick said, 'The lad made a meal of it and I thought Steve deserved a booking at worst... but I have every faith in his understudy Jacob Giles'".

The Herts & Essex Observer reveals that "Reece Prestedge is confident the Blues can get their first away point when they head to Lincolnshire to take on Gainsborough Trinity this Saturday... Stortford have failed to pick up any points on their travels...

The 25-year-old Bishop's Stortford skipper said, 'Any side can beat any other [in this league]. I don't think it's psychological. We are more than capable of getting a point away from home...

He said, 'If we score early on it gives you a massive boost. It sets you up for the next one and changes the game... A win [at this stage of the season] can move us up four places. We can go up to the top half of the table the way we have been playing in the last few games... It's a better atmosphere than last season. Everyone wants to work for each other'...

One more caution and Prestedge will serve a one-match ban for reaching five yellow cards. 'You should respect the referee, but sometimes things get the better of you', Prestedge explained."
---
8 September 2011
FA YOUTH CUP SUCCESS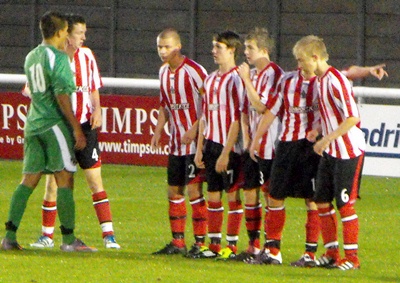 Despite falling behind to an 11th minute freekick by Nantwich Town, Altrincham FC Youth gave an excellent performance to win their FA Youth Cup Preliminary Round match at the Weaver Stadium 5-1 on Wednesday evening...
Match report in the youth section.

Right: Alty line up a defensive wall at Nantwich.
"FINE MARGINS"
Lee Sinnott told the Sale and Altrincham Advertiser that, with 16 points, "Hyde have done fantastically well... It's up us to rein that [gap] in over the coming months and I'd rather have a flying finish because that's when the honours are handed out. It's harder to create than destroy and we're doing the hard part so I believe we're close".

Referring to the Gloucester City game, Lee added, "It's always the same with late equalizers, one side's elated and the other's deflated. It's disappointing and it seems to be fine margins at the moment. Looking back, we stopped playing after we took the lead rather than taking the game to Gloucester. It's frustrating because it's the same old story".

As for the release of Paul Jones, which took place in the context of the loan arrivals of Rob Williams and James Lawrie from AFC Telford, the manager said, "Because of the budget, someone had to make way and Paul Jones had to be released. Paul is a top bloke and I must say the goals we've conceded aren't just his fault. Individually and collectively, we need to defend better, and be more clinical in the opponents' box".
A GRAND DAY OUT AT MOSS LANE
Alty chairman Grahame Rowley announces a "Race night with a difference", to take place on Saturday, November 19th, after the home game with Gloucester City. Grahame says that "It will be a mixture of greyhound races and pig races. Dogs and pigs will be on sale from this Saturday at £5 per animal. To sponsor a race will be just £20.

Also, on that day, we will be showing Swansea City v Manchester United in the bar on satellite TV, k.o. 5.30pm".

So, make a day of it at Moss Lane!
BSB NORTH NEWS
News of Saturday's visitors to Moss Lane comes from Worcester News which tells us that "Experienced defender Martyn Naylor has signed for Worcester City, despite the club being unable to pay him. The 34-year-old right-back, who has played Champions' League football for Welsh Premier League team TNS, has been registered by the St George's Lane club.

Naylor was involved in City's pre-season... but was not offered a deal. However, he has continued to train with the squad and is bidding to prove his worth to manager Carl Heeley. Central defender Ryan Clarke is currently operating at right-back for City, while former Birmingham player Jared Wilson has also been used there.

'Martyn hasn't got a club but he has trained with us through pre-season in the hope of getting something fixed up', Heeley said. 'We were not in a position to offer him anything but he asked if he could continue training with us. He's not asking for anything financially, he just wants to be involved and wants an opportunity to show he's worth a deal long-term. He knows I can't do anything financially for him but he's been around long enough to know things change in football'.

Meanwhile, City are hopeful of having Luke Corbett fit for Saturday's trip to Altrincham following an ankle in-jury. Fellow striker Marc McGregor (hamstring) and midfielder Simon Brown (thigh) are also making progress but left-winger Danny Edwards is still struggling with a hamstring problem.

Heeley said, I'm hopeful Luke will be available, Marc is not going to be too far away and Simon has started training as well. Danny is still a few weeks away but the others are much further down the road than he is'".

"This is the first week Worcester City have not played twice which provides the perfect opportunity for reflection... Eleven points from a possible 21 on offer is a good return... and it is interesting to note Carl Heeley's men gleaned exactly the same total at this stage last year...

Altrincham and Guiseley away, this Saturday and next respectively, are tough-looking fixtures in anyone's book, particularly the latter... Notwithstanding a freak of nature, City have cover in all areas. Shabir is still missing but Asa Charlton is a seasoned left-back and Neil Cartwright has also proved adept in that position. The centre-half pairing of Jacob Rowe and Lee Ayres have done well enough to manage without Elvins, who has since impressed in midfield. Captain Ryan Clarke, Elvins's centre-half partner last term, is at right-back.

They even have five strikers but, ironically, Danny Carey-Bertram's three-match ban might leave them light if Luke Corbett and McGregor fail to recover from respective ankle and hamstring injuries before the weekend. Mike Symons led the line on his own in the Corby defeat, with limited success, and it would be a big ask to expect rookie Michael Taylor to go from super-sub to support role".

Colwyn Bay report that "Two officials from the Football Association visited the Red Lion Foods Stadium at Llanelian Road today for a ground grading inspection. And, although the club know there is quite a lot of work to be done, the FA representatives were positive in their comments.

They will be drawing up a report which the club will receive in a couple of weeks or so, outlining what exactly needs to be done before March 31st next year for the club to retain their current status in the Blue Square North. Club secretary Grant McIndoe reported, 'We already know that we need to upgrade the floodlights, as well as a number of things like extending the away dressing room, installing a first aid room for spectators, plus additional seating and turnstiles. But, from what the inspectors were saying, we can probably expect a list of around a dozen things that will need to be done'.

The major item is going to be upgrading the floodlights and the club have already approached three companies to supply a quote to undertake the work. Meanwhile, chairman Bob Paton says he is delighted that some very experienced and influential people that he has been speaking to, including two who have worked with Football League clubs, have agreed to come on board to form an executive committee that will advise the board and explore avenues to raise additional funds for the work".

According to NL Daily, "Steve Housham has moved a step closer to landing the vacant managerial spot at Gainsborough Trinity. The former Brigg Town boss extended his perfect record since taking over as caretaker chief to four successive wins with a 1-0 victory at Nuneaton... Chairman Peter Swann claimed yesterday...

"'If I don't give Steve the job after this then the fans will be jumping down my throat', admitted Swann. 'But, as I have stressed before, I am aware new managers have a honeymoon period and I won't rush into a decision. Steve is doing and saying all the right things at the moment and I have been impressed with him. He is a winner, a motivator and getting the most out of the players we have. But I know that, in football especially, things can change very quickly'.

Swann has decided to take at least another fortnight to monitor the side's results, performances and more importantly Housham's man-management skills before making a final decision. 'I need more time to come to the right decision', continued Swann. 'There is a lot to consider and I don't want to rock the boat while things are going well for us. There has been a lot of interest in the post and yet I haven't even advertised it yet. It gives me a lot of thinking to do and I am determined not to make a snap decision. Sometimes results can be misleading. We have won four in a row but, in the win against Nuneaton, there were spells where we weren't very good... Better teams than Nuneaton would have punished us. I want to see an even bigger improvement'.

Former Scunthorpe United and Trinity midfielder Housham has catapulted the Blues from the lower reaches of the table to fourth since Little's departure from the Northolme three weeks ago...

'Steve is in pole position because of his fantastic record so far', added Swann. 'He certainly has an advantage over other candidates because it is in his hands as we speak. It is his to lose. I stress that the effort he is putting in is absolutely awesome. We talk every day about the squad and up coming games. We get on well and we think the same way. But I just need to see a little bit more of him'" he told This is Lincs.
SENIOR'S JUNIOR
Altrincham FC sends its congratulations to former Alty striker Chris Senior, whose wife Emma gave birth to a son on 21 August. The baby is called Zachary Leo. Chris is now playing for Alfreton Town.
OLD BOYS
Jamie Baguley scored for Ashton Athletic in their 2-3 defeat by Maine Road in an FA Cup Preliminary Round replay. Two ex-Alty men opposed each other as FCUM met Kendal Town; Marc Joseph conceded a penalty, which Steve Torpey missed. Burscough won 4-3 at Nantwich with Mark Beesley netting two for the winners.
NEW RECRUITS
The players who will be the guests at this Saturday's "New Recruits" evening will be Adam Flynn, Simon Richman and Mark Lees along with assistant manager Neil Tolson. Sadly Simon has now been sidelined for three or four weeks by medial ligament damage.
PREMIERSHIP ON TV
Chairman Grahame Rowley explains, "With the assistance of Derek Stubbs we have now installed Viasat Satelite TV in the Noel White Suite. We are therefore able to show all 380 Premiership games this season but, to start with, we will be showing all games involving Manchester United and Manchester City starting with the Bolton Wanderers vs Manchester United game on Saturday with a 5.30pm kick off. Please support this venture as all profits from the bar help the club raise vital funds".
"SOMETHING HAD TO CHANGE"
Alty joint Press Officer, John Edwards, writes:

"Lee Sinnott has acted swiftly and decisively to remedy Altrincham's defensive ills by releasing Paul Jones and re-signing Robbie Williams on a month's loan from Telford. The Alty manager was at pains to stress that Jones' departure, after less than two months at Moss Lane, was an unavoidable sacrifice to finance Williams's return, rather than any reflection on his part in a series of costly lapses at the back.

The move came after Alty surrendered a winning position and had to settle for a draw for the third time in four games, at Gloucester last Saturday, and Sinnott said, 'I had a good conversation with Paul and explained my thinking and I have to say, first and foremost, he is a top bloke. His attitude is first-class and he can count on a good reference from me for another club.

'He has been really good around the place, and no one should interpret this as evidence that he's the culprit for our goals against tally. The simple truth is that an opportunity arose to bring Robbie back, and someone had to make way.

'It was apparent something had to change, after letting in 10 goals in our first seven games, and I believe Robbie's return will have a positive effect. We tried to keep him in the summer and only lost out because he wanted to play at a higher level.

'Unfortunately, the budget doesn't allow much room for manoeuvre, and one coming in meant someone else going in the opposite direction. It's a shame Paul had to go, but I felt action was needed after seeing so many points slip away.

'We have spoken about it before, but talk is cheap. Something had to be done, and the chance to take Robbie on loan was one I didn't want to miss. He knows the people here and the club and will hopefully settle in straightaway.'

Sinnott has been assessing Williams's fitness in training this week, ahead of Saturday's home game with Worcester, and is also awaiting a late check on Adam Flynn's recovery from a hamstring injury.

A last-minute equaliser for Gloucester left Alty rueing, once more, an apparent inability to close games out, though Sinnott insisted it was a collective responsibility, rather than any individual's fault.

'It may seem like Paul Jones is being singled out as the culprit but, I repeat, that is not the case,' he said. 'Mistakes at the back have been highlighted but, if a gilt-edged chance is missed at the other end, I don't see that as being much different. It is a team effort, and we all need to be on top of our game.

'And, make no mistake, chances have been missed. If you flip the coin, you'll find it's not all about defensive errors, and it's a fact we could have been three or four up by half-time against Gloucester.

'We knew they would be strong and well organised but we stood up to that side of the challenge and played our football. But after going in front, we started retreating and trying to hold on to 1-0, instead of looking for a second goal to wrap things up.

'We didn't need to be kamikaze, just to keep the initiative. That's what frustrated me most, because you're stacking pressure on yourself, if you invite the opposition on and allow them the opportunity to go looking for an equaliser.

'If you look at the points we've missed out on by somehow turning wins into draws, or even the odd defeat, against the likes of Harrogate, Vauxhall and now Gloucester, it does make you wonder.

'It is bizarre to think we have conceded so many goals, when you think of the amount of work Stuart Coburn has had to do. He hasn't exactly been overworked so far. It's not like we have been under the cosh in games.

'That is what's hard to take, but it just shows how fine margins can make a difference. It's up to us to make sure those margins start working in our favour.'

Sinnott backed James Lawrie to make an impact during his one-month loan from Telford and insisted his arrival did not cast a shadow over Astley Mullholland's prospects.

'Absolutely not,' he said. 'Astley's position is unchanged, because it was always my intention, in an ideal world, to have four strikers at our disposal. We were one forward shy at the outset, and I am delighted we have been able to bring James in to give us a full complement. I felt a little bit sorry for him on Saturday, the way things were going when he went on. We lost Simon Richman with an injury we are evaluating as the week goes on, then Anthony Danylyk complained of feeling unwell at half-time.

'Anthony battled on but eventually had to come off, and with 20 minutes left and Gloucester beginning to push us back, it really wasn't the best time for James to go on. But I know him from our time together at Port Vale, and I'm sure he will do well for us. He can play down the middle or on the left or right, so he is quite versatile. Like any striker, he needs opportunities, but he is a good finisher, as he has already shown in training.

'He likes to get in behind people as well, so I'm hoping he is going to make his mark in an Altrincham shirt'".
MORE NEWS
There will be a further news update during Thursday....
---
7 September 2011
YOUTH CUP TONIGHT
Alty Youth are away at Nantwich Town in the FA Youth Cup Preliminary Round tonight (Wednesday) (7.45pm). Admission prices at the Weaver Stadium are as follows: Adults £4, Concessionaries £2. The winners will be away to Runcorn Linnets in the 1st Qualifying Round.
RECORD ATTENDANCE!
Brian Flynn announces a "Record Attendance! Radio Robins reached a total of 236 listeners during Saturday's game against Gloucester City. This is a record attendance for the service for a league game, (we did break 300 listeners for the friendly against Burnley, when loads of Burnley fans listened in and the server crashed) and represents a figure of over 65% of the actual match attendance! Thanks for listening!"
ROB'S MOVE
The Shropshire Star says that "AFC Telford United duo Robbie Williams and Jordan Johnson will step up their quest for match fitness away from the New Bucks Head. Defender Williams has re-joined his former club Altrincham for 28 days on loan after suffering a knee ligament problem in pre-season. And winger Johnson, a summer recruit from Newcastle Town, is set to link up with Chasetown".
OLD BOYS
Confirmation comes from NL Daily that "New Mills have signed goalkeeper James Coates from Bradford Park Avenue. The 26-year old won caps at Under 17, Under 19 and Under 21 levels for Wales. He has also had spells at Northwich Victoria, Altrincham and Leigh RMI amongst others".

More exotically, Pitchero Non-League reports that "Matt Crowell has ended his brief spell with Port Talbot Town after agreeing to sign a full-time contract with Spanish side CD Ourense. Crowell, 27, moves to the Tercera División - Spanish football`s fourth tier - after becoming an ever-present in the Port Talbot side this season, having joined the club in July. Crowell adds Port Talbot to his list of former clubs which also include Southampton, Wrexham, Northwich Victoria, Altrincham, Central Coast Mariners and Farnborough Town. Ourense, based in the Galicia region, are currently second in the table, having won both of their opening games".

The EvoStik League reports that the "Kendal Town captain scores for national side in World Cup qualifier. Kendal Town captain Marc Joseph scored his first international goal this weekend, netting in Antigua and Barbuda's 5-2 win over Curaçao. The former Football League defender has become a key part of plans for both club and country, and missed Saturday's 6-0 win at Mickleover Sports for the game at the Sir Vivian Richards Stadium.

Antigua and Barbuda are currently ranked 105th in the World in FIFA'S World rankings list, and the side is in Group F of round two of the North, Central America and Caribbean qualifying section. The winner of Group F; which as well as Curaçao also includes the US Virgin Islands and Haiti, will go into Group A of the third round of qualifying, which is pre-populated by the USA and Jamaica as a result of their superior FIFA World ranking. Joseph is one of a number of Evo-Stik NPL players to receive international recognition".
BSB NORTH NEWS
News of our next opponents comes from Pitchero Non-League which tells us that "Plans for a new Worcester City stadium are expected to go before the council next month, according to chairman Anthony Hampson. Two months have now passed since City performed a dramatic U-turn and threw their support behind a move to Nunnery Way with property developer St Modwen.

The Blue Square Bet North club believe they can bridge a £1.5million funding gap in the project by using modular materials — prefabricated buildings — to construct a 556-seat main stand and 1,600 covered terrace behind one goal. But time is running out as the club have to vacate St George's Lane, their home of more than 100 years, by June 2013 so it can be bulldozed for housing.

Hampson is hoping the revamped designs will be seen by Worcester City Council planners next month but admits he won't believe it until it happens. The City chief said, 'Plans for any move from St George's Lane look as far away as ever and it gives me cause for considerable concern. My understanding is that October will be the month for the next hearing of the St Modwen plans. However, like all these things, they seem to take forever. We really are starting to come under time pressure'".

Corby Town say that "Head Coach, Paul Holden, is now known around Steel Park as Corby's 'Sergeant Major'. Constantly putting the players through their paces and testing their stamina, he cuts an ominous figure on the sidelines. Before the campaign kicked off, Holden and Steelmen boss Graham Drury wanted to introduce their new look side to a different kind of pre-season training.

Holden explained, 'It's a very new squad; some of them don't really know each other so we wanted them to bond with each other. We also wanted to get them away from football in its purest form. Graham's got a background in the army and I'm still serving, so we both came up with the idea to take them away to a military-style camp so they could experience something they've never experienced before. The general idea was to replace a Saturday pre-season fixture with something totally and utterly different'.

Boot camps have proven very popular with professional football clubs up and down the country. Not only to they serve to improve team camaraderie, but also incorporate physical activities which aren't necessarily related to football but help improve a player's overall game.

'We all made our way to a delightful village in the north of England, that I know well, on the Saturday afternoon. There I issued them with all the equipment they were going to use for the duration of the camp; their cookers, rations, sleeping kits, that sort of thing. I showed them how to use their cooker because the next time they'd be using it would be in darkness in the woods, cooking their own dinner. And then we basically marched off in small teams of six'.

Holden was keen to group the players together in terms of positions, reflecting their future partnerships on the football field. 'We then walked at a good steady pace for about two hours, where we came across a nice little place in the woods. There they had to get out their ration packs and cook their dinner in pairs. After that, the next aim was to get back to base-camp so we completed a whole circuit. After we'd walked for about four miles, we made it back to base where we built a fire and then proceeded to have a quiz in the dark. That was pretty interesting, I'll admit. Each of the boys stood up and told us a little about themselves, a typical sort of "getting to know you" exercise'.

Having already travelled eight miles over the course of a few hours, the Steelmen might have thought it was time to set up camp for the night and sleep through till morning. But Sergeant Major Holden had different ideas, handing out fluorescent torches, so they could walk another four miles to a pre-determined campsite where they finally got some well-deserved rest. 'We got back at around half two and I had them up at first light, so about five in the morning. We grabbed a cup of tea and then set off again. There weren't too many complaints though, because Kev [Grundy] had the BBQ going when we got back and all the lads tucked into bacon sandwiches and had a bit of banter about events over the past day.

'I know Phil Gulliver's already mentioned a few stories; Andy Burgess's "heated" fruit salad is still a team favourite. Paul Mayo turned up in full camouflage uniform, which he soon needed to change out of because his boots were 'killing him.''. Overall the team walked approximately 14 miles over the course of 10 hours, with Holden throwing in a few exercises of his own. There were army-style drills where teams had to rescue one of their members and get him to shelter, as if under-fire from an enemy.

Head Coach Holden is incredibly vocal in his support of army-style boot camps and has hinted that Corby may participate in one in the near future. 'The lads have been speaking about it ever since, it went down really well! And I think you could see the results of the boot camp now that the season's begun. At Halifax the team were walking into a lions' den. The home side were red-hot favourites, there was a big crowd and it was at an ex-league ground and we managed to get a positive result. I saw more benefits that day then I did the entire pre-season'.

Boss Drury has highlighted the team's fitness as a key to success in the coming season, and Holden believes their levels match that of professionals. 'Our fitness levels are as good as I've seen'".

Hyde FC report that "We have decided to let Joseph Evans sign for Skelmersdale United. Hyde retain his Conference registration".

According to the Times & Star "Despite Workington Reds' poor start to the season, boss Darren Edmondson refuses to give up belief that his side will have a good year. The Borough Park club are languishing in the relegation zone after seven games, which has seen them pick up just four points. Reds host Hyde, who still boast a 100 per cent record on Saturday, and Edmondson believes this would be the perfect time to kickstart their season.

He said, 'Hyde will not go unbeaten all season, that is a fact. Just like we won't be down the bottom of the league all year. We have a great set of lads who are low in confidence at the moment. I will not believe that we are a relegation team. We're not. Simple as that. We have bags of quality in the squad but we must work harder to ensure results. There are no teams in this league that are better than us. That's our belief. We can't afford to think any differently'...

He said, 'Of course we can beat Hyde. Someone has to. They are on an incredible run but it won't last. It can't. Every team will go on a poor run during the year. Ours is now. We will come through it. I know we will. We believe in ourselves but we need the fans to stick with us'".

"Liam Hogan is one of the Town players looking forward to a week without a game after picking up knocks in each of his last two outings" reports the Halifax Courier. "The central defender required stitches in a cut on his cheek after a bruising clash at Boston United on Bank Holiday Monday. And he was left hobbling after damaging a leg during last weekend's 3-1 win over Workington at the Shay...

'It is part and parcel of the game', he said. 'The lads are committed as a team and you fight as a team, so you expect to get knocks. If you are playing centre half, up against some big lumps, you will get a few scratches. Hopefully it won't stop the modelling career... I never like to come off', he said...

Town extended their unbeaten run to six matches and climbed into the top 10 after beating Workington... We have only lost one game, but we are looking to change some of the draws into wins and getting on a run'. The victory at the Shay was Town's first of the season on home soil at the fourth attempt".

The Coventry Telegraph states that "Nuneaton Town lost out to Gainsborough Trinity 1-0 at the weekend, a side who look to have all the necessary ingredients to be pushing for the title, let alone the play-offs, but whether the same can be said about Kevin Wilkin's men is up for debate.

Seven of the Boro side that finished the game were under 22 and maybe it's that inexperience that is showing its head at the moment as results see them in 12th place in the table with just eight points from seven starts. Boss Kevin Wilkin made no bones of the fact that he was bitterly disappointed with the sub-standard display in which only keeper Neil Collett earned his wage packet with an outstanding display between the posts.

'I had plenty of stern words to say in the dressing room afterwards and there'll be a few more in training this week', said Wilkin. 'No excuses for Saturday, we lost to a good side who look likely to be up there and challenging when it matters'".

And the Nuneaton News adds that "Kevin Wilkin says a change in formation might be needed in order to address the team's problem position of right-back. With Graham Ward out for a month with a hamstring tear, central defender Guy Hadland was played there in Saturday's 1-0 defeat to Gainsborough Trinity. While Wilkin admits Hadland was given little help from his team-mates on a challenging afternoon, he says moving away from his favoured flat back four may be the immediate solution...

He said, 'Looking at it post Saturday, it's clear right-back has become a difficult place to cover. Sometimes it has to be the case that you play people slightly out of position. Everyone who covers there gives there all and sometimes you've got to look at the players around them and the rest of the team for not making the job any easier for the right-back... I knew we had a short-term problem with Graham in that he would miss the first 10 days or so of the season with his knee injury in pre-season. That's a longer term situation now with his hamstring injury.

If we can't get anyone in then we might have to look at the shape we play'... Wilkin admits the prospects of signing cover for Ward are not particularly bright given the fact the likes of Danny Alcock and Justin Marsden on the injured list along with Ward. 'We've got injuries to players I'm committed to. It's a question of budget and whether we can afford to get anyone in. We might well have to look at the shape we play in the short term at least. I wanted to play with a four but we may well have to look away from that', he said.

One option on the right hand side could be Simon Forsdick. The left-back is a key player, with a reliable right foot, but he is yet to play this season due to a knee injury".
---
6 September 2011
YOUTH NEWS
Altrincham & District FA Youth, whose side comprises Altrincham FC Youth players, defeated The Wirral & District FA Youth 3-2 at Ashville FC on Sunday in the Cheshire County FA District Youth Cup. In the same group, Crewe & District drew 2-2 with Macclesfield & District, so Altrincham are top of the five-team group league after this first game, with Runcorn & District yet to play. In the other qualifying group, the results were Stalybridge & Hyde 0 Chester 5 and Stockport 4 Mid-Cheshire 1.

The NW Youth Alliance has announced the Premier Division fixtures till Christmas and these are now on the Youth Fixtures page. However, a couple of the fixtures clash with District Cup games so should not be considered firm. From 1 October the kick off time changes from 2.30pm to 2pm.
NEXT GAME
The FA confirms that, for Saturday's game at Moss Lane, Worcester City's Daniel Carey-Bertram will be serving a suspension which starts on 6th September for three games.

The Worcester News says that "Manager Carl Heeley defended his use of a 4-5-1 system after Worcester City's 2-0 defeat to Corby... Mike Symons was used as the sole striker with a packed midfield but Heeley said the formation suited the players he had available.

'It was forced on us to a certain degree because without Danny Edwards, Simon Brown and Neil Cartwright being fully fit, we were a bit light on wide players', he said. 'If you play a 4-4-2 you need wide players and it would have meant Tom Thorley and Matt Birley playing out on the flanks which certainly does not suit Tom. We had to try and adapt a formation to what we had available but we still created a fair bit'.

However, the City boss felt his team were second best to a powerful Corby side. Heeley added, '"I didn't think we could deal with Matt Rhead (Corby forward). He was the dominant player on the pitch and ultimately made the difference. You can see Corby are a free-scoring side and James Dormand was our best player so no complaints. On the balance of the game, we probably didn't deserve anything'".
BSB NORTH NEWS
BSB North reports that "Boston United boss Jason Lee has revealed his disappointment with his side's performance on Saturday despite beating Bishop's Stortford 1-0... The joint boss feels his side were run ragged by an inferior opposition.

He told This is Lincolnshire, 'I'm disappointed with the overall performance, I'm not going to lie... They (Stortford) are a small side and we should have bullied them more. As much as I'd like us to play nice football, I wanted us to bully them and overpower them. When I've seen them play, that's been their weakness. That's three cleans (clean sheets) in a row so we're on the move. We can only get better... We need to create more chances and we need to convert more chances...

I know the boys are working very hard to protect the midfield and the centre-halves. But, as managers, you want everything. I would like us to put in a good performance and score lots of goals. It would be nice for us to go out and smash a team".

Meanwhile, "Gainsborough Trinity chairman Peter Swann says he has received a number of applications for the vacant manager's post at the club. Former boss Brian Little was sacked just three games into the new season with Youth Development Officer Steve Housham subsequently handed the reigns in a caretaker capacity. Since taking over, Housham has guided Trinity to four successive wins - putting himself in the running for the position...

Swann told This is Lincolnshire, 'I am aware that new managers come in and enjoy a honeymoon period; I am very cautious about that. But Steve has done well. I don't want to rush into a decision and whatever I decide it will be for the benefit of the club. Steve and myself have reminded the players we pay their wages and it is time they gave something back to the club. I haven't even advertised the job but have a load of applications, from managers who have been higher up and lower down. The profile of the club has clearly risen'".

According to the News Post Leader, "After two consecutive draws, Blyth Spartans FC manager Steve Cuggy is urging his players to take full advantage of the upcoming home games against Droylsden and Boston United... Blyth have taken just six points from their opening seven fixtures and Cuggy believes their next task is to start turning draws in to wins...

Cuggy said:, 'I think Eastwood are a side that we are at least on a level playing field with, so we we're coming here positive and, with a little bit of luck near the end, we could have pinched it. In the last two games against Harrogate and Eastwood, I think overall we've deserved more than just two points. We'll be trying to put Droylsden and Boston on the back foot in the next two games when they travel up to Croft Park'.

Blyth's campaign has so far been blighted by injuries and with strikers Glen Taylor and Phil Bannister both missing... [and] with captain Graeme Armstrong also struggling after sustaining a knock against Harrogate.

The manager said, 'Graeme did us a big favour to be honest. He was in a lot of pain on the way down and said he would do his best to give us 45 minutes, which he did. He's got a dead leg and was struggling to sprint but he battled on and he's got a big heart, so we expected nothing less from him'...

Shaun Vipond... returned to action as a second half substitute at Coronation Park on Saturday. Cuggy said, 'It may take him a few more substitute appearances to get him back to full fitness but we'll have to wait and see'. On another positive note, Blyth managed to keep their first clean sheet of the season with on-loan goalkeeper David Knight producing a couple of fine saves early into his Spartans' debut.

Cuggy praised the former Middlesbrough, Darlington and Oldham Athletic keeper, saying, 'Keeping a clean sheet was a big step in the right direction and a bit of a monkey off our backs... He's very sound, very confident and I think his handling was good and his confidence spread to the rest of the team... Even though we've got four strikers on our books, none of them were available after an hour due to injury. We had two wingers up front who battled on near the end, so it was a decent point on that score, but if we had our full forward line out then I'd have expected us to score a goal or two... We seem to finish very strong in nearly every game and I was hopeful of us pinching it but it wasn't to be'".

In the national division, Kettering Town have issued a statement from manager Morell Maison..

"When I accepted the position as manager the club was unsure of whether it would be playing at Rockingham Road or Nene Park. The confirmation of our move to Nene Park increased the level of expectation on the field but also presented the club with several non-footballing challenges. In addition to my management position, I have spent considerable time working with the club off the field and, although it was felt both roles could be balanced, the team has struggled in its opening games and ultimately this responsibility falls on my shoulders.

Although we have had to cope with several injuries, I understand that results at this time are of paramount importance. I am confident that performances will improve but I do not want to risk supporter frustrations with performances detracting from the vital project the club has started at Nene Park. As a result I feel it is in all parties interests for me to step aside from the football and focus on other areas which will assist securing the long term sustainability of the football club. My last game as manager will be this Wednesday for JP Marna's testimonial against Tottenham Hotspur.

I am convinced that the first team squad that has been put together is a very strong one that will, when key players return, prosper under whichever manager the Chairman sees fit to bring in. I am sure that most supporters are aware of my love and dedication to Kettering Town and look forward to continuing being part of this incredible journey in whatever capacity is most beneficial to the club".

And two hour earlier a terse statement was issued... "Assistant Manager Nicky Eaden has departed Kettering Town Football Club with immediate effect. The Club would like to thank Nicky for everything he has done and achieved here as a player, a coach, and an assistant manager".
---
5 September 2011
JONES GOES, WILLIAMS RETURNS
Altrincham FC have released centre-back Paul Jones (left). The club wishes him good luck for the future and thanks him for his efforts for the club. Paul had an impressive pre-season at Moss Lane, after being released by Barrow, and he has played all seven league games for Altrincham so far this season. But with 10 goals conceded so far, manager Lee Sinnott has acted quickly to try and improve the team's defensive performances.

Replacing him, on one-month's loan, is Rob Williams who left Moss Lane for AFC Telford over the summer. Rob is cleared to play for Alty in the FA Cup this season. He joins James Lawrie who also recently joined Alty on loan from Telford.

24 year-old Rob Williams (right) originally signed for Altrincham from Welsh football on 28 July 2009. He made his Conference debut as a sub on the opening day of the 2009-10 season against Ebbsfleet United and soon established himself as a regular starter. He won the first of his 3 Wales U-23 semi-pro caps in March 2010 when he scored against Portugal. For 2010-11 he was again a near ever-present in the Alty defence.

However, Rob opted to leave Moss Lane in summer 2011 and joined AFC Telford United in early June but injury disrupted his pre-season there. To date, Rob has made 94(+7) appearances for Altrincham and scored 7 goals. The club welcomes Rob back and hopes the move will be mutually beneficial.
MIDWEEK ACTION
Altrincham's first-team have no midweek match but the youth team plays in the FA Youth Cup on Wednesday night (7.45pm) at the Weaver Stadium, against Nantwich Town Youth. All support will be very welcome.
NEXT OPPONENTS
News of the next visitors to Moss Lane comes from the Worcester News which tells us that "Worcester City saw their unbeaten run come to an end as they struggled to deal with bogey side Corby Town. Saturday's defeat, secured by two goals in nine second-half minutes, was the fourth successive meeting when City have failed to beat the Steelmen... This time Corby overpowered them... the visitors broke the deadlock through Phil Gulliver on 63 minutes before [Alty ex-trialist] Nick Rogan's free-kick finished City off...

It was the first time City had failed to score in a fixture this term and brought their five-match unbeaten sequence to an abrupt halt... Surprisingly, Heeley opted for a 4-5-1 system with Mike Symons the lone striker supported from midfield by Matt Birley, Kevin O'Connor and Tom Thorley, while Rob Elvins and Emeka Nwadike sat in front of the back four. That put a heavy workload on Symons but Birley, in particular, was a like a jack-in-the-box, popping up all over the pitch to bolster the attack and track back defensively".
OLD BOY
A former Alty striker was on the mark on Sunday in the FA Cup; James McCarthy scored for the winners as Leek Town won 4-3 at Causeway United, who play in Stourbridge.
LAST GAME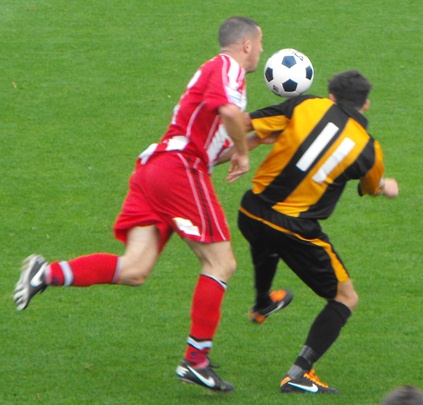 From Gloucester, Tiger Roar reports that "Almost eleven months to the day that Matt Coupe's injury time header earned City a point against a fancied team from Manchester it happened again today thanks to the never say die spirit of the team as Steve Davies headed home in the 95th minute against Altrincham at Whaddon.

Right: Chris Lynch contests possession against Gloucester City.

After being second best against a very good Hyde side five days earlier there might've been some concern amongst the City faithful as the ex-Conference team dominated the first half chances; Mark Lees dragging a shot wide of the far post, Michael Twiss allowing Kev Sawyer too much time to block his shot and Chris Lynch somehow shooting over from right under the crossbar.

This came after the Manchester team were dealt a blow inside the first couple of minutes when wideman Simon Richman limped off following a heavy tackle by Tom Webb. City fans had the first chance to see their marquee summer signing Matt Lock who will add quality to what is already a very good team... He and right back Michael Green were engaged in keeping left winger Nicky Clee quiet rather than attacking themselves...

City were denied a cast iron, nailed on, certain penalty when Steve Davies was pulled back by defender Paul Jones yet somehow was penalised himself by an eagle-eyed, spectacle wearing linesman... But good things come to those who wait and with Altrincham doing little more than watching the clock tick down Davies was on hand to nod home Hamblin's flick from Green's late, late cross. The draw felt like a win and put the City party in good mood for their lads' night out in Cheltenham".
BSB NORTH NEWS
Solihull Moors have signed Roland Agbar from Shepshed Dynamo, whilst Eastwood Town "are delighted to announce the signing of Aaron Cole. Aaron, who can play on either wing or as a right back, played against the Badgers in the preseason friendly at Coronation Park on Saturday 23rd July, and duly impressed managers Jamie Brough and Craig Armstrong...

Eastwood Town are also close to completing the signing of Karlton Watson on a month's loan. Karlton, a centre half... Speaking about the signings joint manager Jamie Brough said, 'We are delighted to have signed Aaron for an initial month's loan... Both Aaron and Karlton will add pace and enthusiasm to the side. Karlton is good in the air and is also aggressive whilst Aaron is quick and can play on either wing as well as at right back'".

Meanwhile. "Marcus Law stressed that the on-loan departure of half-a-dozen players will only help Tamworth in the long term... Liam Francis (Solihull Moors), Callum Reynolds and Connor Gudger (both Hinckley), Troy Wallen (Heather), Rico Taylor (Stafford Rangers) and Will Grocutt (Loughborough Dynamo) have departed for a month. After the flurry of games through August, the Lambs have a less intense September run of matches so the players will benefit from a spell elsewhere'... Said Law, 'They will keep training with us and every one remains in my mind for the first team squad'" reports the Birmingham Mail.

More player movements are reported at the Butcher's Arms where Droylsden confirm that "Paul Brown has been released", whilst "Midfield player Paul Marshall has signed for the Bloods, (ex-Rochdale).
---
4 September 2011
GLOUCESTER CITY 1 ALTRINCHAM 1
Report here.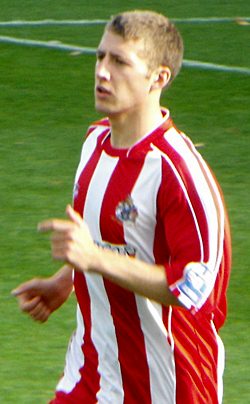 James Lawrie, on loan from AFC Telford, made a second-half debut for Alty at Cheltenham (Gloucester City) yesterday.
SportGlos reports very fairly on Alty's game against Gloucester City, though a mark of 4 out of 5 for entertainment was questionable! "A late equaliser, deep into injury time let Gloucester nick a point against Altrincham in the first ever meeting of the two teams. Both sides squandered chances but Gloucester fought hard and Steve Davies' 95th minute header equalled out Nicky Clee's earlier effort...
An early sub for the visitors forced a reshuffle, with Simon Richman replaced by Chris Lynch on five minutes after picking up a knee injury. The Robins looked strong in the first quarter of the game but lacked quality in front of goal. On eight minutes Damian Reeves collected a long ball from Paul Jones and had the chance to shoot clear but could only manage a week shot easily saved by Kev Sawyer...
City's defenders were forced to work hard to stop the visitors' efforts... On 21 minutes Chris Lynch somehow managed to flick the ball over the crossbar at close range, clear on goal as Altrincham once again wasted a chance to get ahead. Shaun Densmore had a half-hearted attempt on goal moments later, again easily saved by Sawyer. Substitute Lynch saw his offisde header cleared by Hamblin...
When Gloucester gained possession they looked sharp against an unsure looking Altrincham defence but the only real chances in the first half were a cross from Will Morford which Steve Davies didn't quite connect with and a shot from outside the box by Matt Rose which was calmly caught by Stuart Coburn.
Clee and Twiss both had chances blocked by Hamblin and Green as Altrincham's forwards wasted more chances to go ahead.
With Davies swapping position with Morford and switching to upfront in the second half Gloucester looked stronger going forward. Sadly it was Tom Webb who had the plum chance, still yet to score in the Blue Square North, he fumbled a one-on-one effort. A swinging cross from debutant Matt Lock met Darren Edwards on 48 minutes but Coburn blocked the shot... Davies through on goal was pulled down in the box by Jones on 51 minutes but referee Adam Bromley instead penalised the City striker. Altrincham were fast on the break and took advantge. Twiss rode a tackle and a foul to play in Clee on 52 minutes, Clee rifled the ball home and put Altrincham ahead.
Sawyer's fingertip push tipped a curling shot from Lynch over the bar just after the hour mark... City pushed up to the final whistle winning a series of corners but strong defending from Mark Lees helped keep Altrincham clear... Poor defending from Altrincham let them down in the final minute, Mike Green worked hard to keep the ball in play, crossed into the box and found the head of Tom Hamblin, he flicked in on to Davies who jumped high to head it past Coburn to nick a point at the death".
OLD BOYS
James Coates has moved from from Bradford PA to New Mills, for whom former Alty reserve Ashley Stott scored twice yesterday. Steve Torpey scored a penal;ty for FCUM as did Matt Berkeley for Hyde FC. As Buxton beat Nantwich 4-3, Kieran Lugsden scored for Buxton and Mat Bailey for Nantwich.

Ex-Alty men Anthony Hargreaves and Kwame Barnett (2) scored for Northwich Villa who won 3-2 at Wigan Robin Park. Alty Youth graduate Sam Madeley scored the only goal as Ashton United won at Frickley Athletic.
---
3 September 2011
GLOUCESTER CITY 1 ALTRINCHAM 1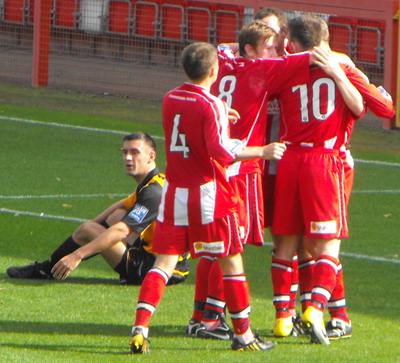 In a game of awful quality Altrincham again failed to hold a lead, succumbing to an equalizer in the fifth minute of added time, a header from Davies after a cross from the left. Alty had taken the lead after 53 minutes when Clee drove the ball home after Reeves had won the ball and Twiss rode a challenge. Alty then tried to soak up some Gloucester pressure but failed to do so. Report here.

Right: Altrincham celebrate their goal.
Line-Ups
SATURDAY GAMES
Bishop's Stortford 0 Boston United 1
Droylsden 2 Colwyn Bay 1
Eastwood Town 0 Blyth Spartans 0
FC Halifax Town 3 Workington 1
Gloucester City 1 Altrincham 1 at Cheltenham Town FC
Guiseley 4 Vauxhall Motors 1
Histon 0 Stalybridge Celtic 1
Hyde FC 3 Harrogate Town 2
Nuneaton Town 0 Gainsborough Trinity 1
Solihull Moors 1 Hinckley United 2
Worcester City 0 Corby Town 2
KEEPING UP WITH THE ACTION
Brian Flynn confirms that Radio Robins, sponsored by Paradox-Computers will be broadcasting a full internet commentary of this game. Saturday's match commentary is sponsored by ItalianApartments.co.uk.

The match commentators are Jack Jolly and Brian Flynn and commentary will start at 2.50pm. You can listen to Radio Robins here.

This website will also be providing live text reports on its Matchday Update page.
YOUTH TEAM
This Sunday, Altrincham FC Youth are away to Wirral & District FA in the Cheshire County FA District Youth Cup, k.o. 11am, at Ashville FC, Wallasey.

On Wednesday, 7 September, Altrincham start their FA Youth Cup campaign away at Nantwich Town's Weaver Stadium, CW5 5BS, k.o. 7.45pm.
PUT YOUR SHIRT ON ALTY
The updated player sponsorship list is now available. If you would like to sponsor a player, for which you receive the signed shirt most worn by that player at the end of the season, please e-mail the club. You may sponsor one or more players this season for just £150 or £250 for two.
OLD BOY
Padiham have signed former Altrincham defender, Barry Shuttleworth.
BSB NORTH NEWS
NL Pitchero reports that "Eastwood Town have taken young defender Karlton Watson on a month`s loan from Nottingham Forest. The central defender is looking to make up for lost time having missed the entire 2010/11 season with an ankle problem. Watson, who was voted the club's Academy Player of the Year at the end of the 2009/10 campaign, will be hoping to establish himself as a first-team regular at the City Ground later this season".

According to the Hinckley Times, "Hinckley United plunged into the darkness of a 5-0 thrashing courtesy of Bishop's Stortford. The crushing defeat followed on from Saturday's 3-2 reverse against Gloucester and means the Knitters's Blue Square North campaign has got off to the worst possible start with five losses in six games, and has even led to manager Dean Thomas describing the last week as 'the worst in his managerial career'...

Thomas said, 'We bullied ourselves into a lead (against Gloucester) and the game was going our way but then our frailties that have been exposed all season were shown up again. We crumbled too easy and weren't strong enough to maintain the lead, which cost us dearly and it was the same with Bishop's Stortford. Monday was just a capitulation and this has been the worst week of my managerial career. We have never conceded goals at this sort of rate before. I take full responsibility for the team I put out there but they have to take responsibility for their performance on the pitch. I have got key players missing and without them our squad is just not strong enough, so I will continue to improve the side...

'I want to keep my job and love what I do. I have bounced back before and will continue to do so'... And Thomas clearly feels a change is needed both on and off the pitch... as not only is he bringing in former Knitters' favourite Connor Gudger and teammate Callum Reynolds both on loan from Tamworth, Thomas has changed the look of his backroom staff. The manager has decided to part ways with assistant Nicky Platnauer and has drafted in Mark Faulkner to replace him - although Thomas admits it was not an easy decision.

He said, 'We need to tap into more areas and that is what Mark does. Football is no longer about one person and is always evolving. We need to bring in more non-League players rather than just young pros, and Mark can help us do that. Nicky is a big friend of mine and it was not a decision I have taken lightly. I have done it as I think it's right for the club and I want to thank Nicky as he has been a great help to this club but tough decisions have to be made'.

He added, 'Saturday is one hell of a game for both sides and we have to get a positive result which is the ultimate test. The players I bring in before then and in the next week will help us through this tough time'".

More comes from PItchero Non-League which announces that "Dean Thomas, manager of Hinckley United, is willing to listen to offers for every one of his players after a 5-0 'capitulation'. Following the hammering by Bishop's Stortford, Knitters boss Thomas placed every player on his books on the transfer list. Apologising to fans, he said, 'I cannot find words to describe such an awful performance. It must go down as the worst I have witnessed. Every player had a job to do and an opportunity to make their mark but failed. I take full responsibility for that and changes will be made. I will turn this around as I have done before'".

In Cumbria, the Times & Star tells us that "Gari Rowntree has returned to training, 301 days after a freak injury cost him 10 months of his career. The Workington Reds fullback damaged the cruciate ligament in his left knee during an innocuous challenge by team-mate Anthony Wright during training last November.

The 24-year-old, who is still weeks away from a first team recall, joined the rest of the squad in Carlisle but didn't take part in full contact. Boss Darren Edmondson said... 'Having Gari in and around the squad is great for team morale... To go through 10 months of hell alone shows what a man Gari is. He's strong and determined to come back and that speaks volumes about his character'...

As Rowntree returns to the fold, young striker Andy Murray-Jones heads for the exit after agreeing a one-month loan deal with Penrith. The towering centre forward has found first team chances hard to come by this season with the arrival of David McNiven and Simon Tucker... Workington will also be without Kyle May and Dan Dillon for the trip to Halifax tomorrow through suspension".

BSB North tells us that "Iain Salt will most likely be lost to Histon after the midfielder failed to agree financial terms at the club. Salt has not featured for the Stutes since the opening week of the season, and unless transfer-listed goalkeeper David Knight is snapped up soon, boss David Livermore is resigned to losing the Englishman.

'Salty wants to be here and I'd like him to be here, but, unfortunately, we have no money to offer him', Livermore, whose side welcome Stalybridge Celtic on Saturday, told Cambridge News. 'He is signed on a non-contract, but he has a decent job and he can't afford to take time out of that job and fund travelling up here to train and play. Unfortunately, we can't do a deal with him. He's got a wife who's pregnant, and family comes first. We're not talking about a lot of money here. I think the guy only wanted petrol money, but we can, which leads us to the next story...

Blyth Spartans "can announce the signing of goalkeeper David Knight on loan from rivals Histon. David's loan will take him up to and including the 3rd December 2011. The 24-year-old, Sunderland based 'keeper, started his career at Middlesbrough and was part of the FA Youth Cup winning side that featured the likes of James Morrison, David Wheater and Adam Johnson. In his time at the Riverside he enjoyed loan spells at Darlington and Oldham Athletic, which both saw him pick up league experience. Following his departure from the Teesside club he moved onto Swansea City on a free transfer.

He also has experience of various Blue Square sides in Mansfield Town, Histon and York City, as well as being selected by England at various youth levels upto under-18... and was a loan target of Mick Tait in his time as Spartans' manager...

Assistant Manager Gavin Fell commented 'We have been aware of him for a while and looked at him over the summer, but at the time we couldn't persue the deal the way we wanted... The two Mattys (Crook and Hunter) have both done fantastically well for us and it is safe to say that the future of the club, in terms of goalkeeping, is very strong. We are hoping that the addition of David will also bring them on as they see the way that goes about his game and in the training sessions with Carl King'".

The Chronicle Live says that "Blyth Spartans' boss Steve Cuggy has backed his struggling side to come good and rocket back up the table... He said, 'I am not in any doubt about this team's fighting qualities. That is one thing we are not short on and that was demonstrated against Harrogate last Monday. Everything that could have gone against us in that match did and we did well to come back from that... We need to win and push up the table. If we can, then we will be mid-table with two home games to come'".

The BBC confirms that "Nuneaton Town have signed former Forest Green Rovers striker Ben Pugh. The 21-year-old won a silver medal with Great Britain at the World University Games in August, along with Boro keeper Danny Alcock".

"Jamie Brough, joint manager of Eastwood Town, has called on his side not to dwell on their Bank Holiday nightmare. The Badgers were hit by a last-minute goal as they fell 1-0 at home to Worcester on Saturday, before having Jake Sheridan sent off for a second yellow card. Then, on Monday, they lost Sheridan in the warm-up to a back injury before going down 5-0 at Corby Town... Brough was sent to the stands late in the game following an altercation on the touchline...

Brough said they had to remain positive. And his side have been boosted by the midweek signing of young Derby winger Aaron Cole, who can also play at right-back... Central defender Karlton Watson, from Forest, is also expected to pen a loan deal in time for the weekend's game.

Brough said, 'It was not the best weekend but it is far from a crisis... We are six games in, bringing a new squad together and you are going to have a few problems when you are doing that, especially against a Corby side that is quick and fit, just moved into a new ground where the gates have doubled. They are going to be a force this season... Then Jake Sheridan shows a lack of discipline, continues to argue with the referee and gets sent off so will miss the Stalybridge game (a week tomorrow)... Monday was a culmination of things, starting with losing Jake in the warm-up. I ended up being sent to the changing room for the last few minutes but I shook the referee's hand after the game and will accept my punishment'" he told This is Nottingham.

According to the Football Conference, "Former Bury striker Domaine Rouse has joined Colwyn Bay after being released by league rivals Droylsden earlier this week. Rouse, 22, began his career with the Shakers and totalled a dozen first-team appearances as well as two loan spells out at Fleetwood Town and at Droylsden. Disciplinary problems saw Rouse being released from Gigg Lane 2009/10 and he eventually linked up with Hyde United before rejoining their Tameside neighbours Droylsden in the summer of 2010".

Solihull Moors report that "Junior English has rejected an approach from Alfreton and agreed to stay and help The Moors. Moors are at home tomorrow Saturday 3rd September to fellow strugglers Hinckley United. They will have three new faces available for selection, Martin Bell, Liam Francis on loan from Mansfield and Tamworth respectively and Pav Tomczak from Coventry Sphinx. Leaving the club are Sam Adkins and Joel Grandison".

They may be top of the table but more faces have arrived at Ewen Fields where Hyde "are pleased to announce three new signings, who will join the rest of the squad tomorrow. They are:
Tunji Moses, midfielder signed from Curzon Ashton. He has also played for FC United and Salford City.
Danny Hall, a 26 year old central defender signed from Stockport County. He has also appeared for Crawley Town, Chesterfield, Gretna, Shrewsbury Town and Oldham Athletic.
Mike Aspin, a 21 year old full back from Chester. He has also played for Northwich Victoria, Farsley Celtic and Nakhon Pathom (Thailand)".

A departure is recorded by Droylsden, where "Michael Conner has been released due to his unavailability".
---
2 September 2011
GLOUCESTER SHUFFLE PACK
In advance of playing Altrincham, This is Glos confirms that "The live Sky Sports cameras may not have been there to see it, but that didn't stop Gloucester City manager Dave Mehew from pushing through a transfer deadline day deal... Two of Mehew's staff spent an evening trawling Herefordshire. Their target was midfielder Tyler Weir and their aim was to push through an extended loan deal that will see the Hereford United man remain a Tiger until January.

With Mehew watching his television at home and waiting for news by phone, he joked... 'I was watching, glued to the coverage at home, while Adie Harris (assistant) and Shaun Wetson (secretary) were driving around Hereford trying to get it sorted', Mehew said. 'At one point I was expecting them to say on the TV that they were going over to Meadow Park to a reporter with City fans behind him! Joking aside, it's great to get a deal sorted for Tyler as it now allows me to work on a more long-term basis with him, rather than by month to month'.

Weir is set to keep his place in the side when Altrincham visit the Abbey Business Stadium on Non-League Day, tomorrow (3pm), although probably not in the player's favoured central midfield role. The City boss was disappointed with a number of performances of his side during the 2-0 defeat to Hyde on Monday and is set to shuffle his pack. That will probably see Weir move to a full-back position with a new-look central midfield pairing featuring two from three of the well-again Tom Webb, new boy Matt Lock and Matt Rose.

'At this stage of his career I think that Tyler is more suited to playing as a full-back and he's aware and happy with that', Mehew said. 'Altrincham have obviously had a bit of a hangover last year, when they were relegated, but they still have some very good players. From our point of view, experience tells me not to be too disappointed about the Hyde game, but some of the individual performances were not good enough. With having a small squad, I can't have it that players think they just have to turn up to get a shirt. Some of them will be stewing until right at the last minute to see whether they will be playing as a result, and I will be wanting a reaction'".
"THE ONLY WAY IS UP"
The Hale, Altrincham & Sale Independent has an article on Lee Sinnott.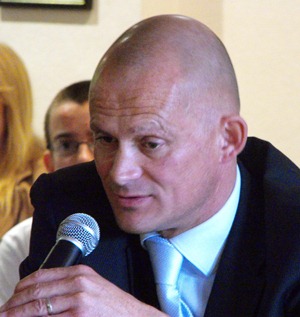 "Lee Sinnott [left] has arguably one of the longest football CVs in the beautiful game today. He says himself that he has played with more clubs than Jack Nicklaus. And it is this wealth of experience, both as a player and a manager, which he intends to draw upon as he pulls Altrincham FC up by its bootlaces from the Blue Square Bet North (Northern Premier League) where it is currently languishing. Having been relegated in a nail biting conclusion to last season, the club that has knocked out more League clubs of the FA cup than any other non league team, is looking to Lee to get them not only on, but up, the ladder once again.
Lee Sinnott's footballing talent was first noticed when he was playing as a 16-year-old in a men's league in his native Walsall. He was about to do his A levels but the appeal of becoming an apprentice with Walsall was stronger and he signed on as a £15 a week apprentice. Turning full-time professional at 17, he was snapped up by Watford, then in the old First Division (now the Premier League), a year later, for the then substantial sum of £130,000. While at Watford, centre-half Lee found himself playing in the 1984 Cup Final, Watford lost 2-0 to Everton, and was also selected for the England Under 21 squad for the first of several outings.
Like many pros of those days, he then began his own version of the footballing journey, moving first to Bradford [City] for four years, then to Crystal Palace for two and half years, then back to Bradford for a year; then on to Huddersfield; then to Oldham for two years; and finally ending his playing days with Scarborough in the Conference. In all, he played in 527 league games. With football in his blood – and a keen mind – then came the natural progression into management, taking up first a position for three years with the Leeds Academy and Community Scheme. Lee was next appointed manager of Farsley Celtic in the Unibond League, where he attracted national interest by ensuring the club had a spectacular run, moving up three divisions in four years. His success resulted in him being appointed manager of First Division Port Vale, before a move to Bradford PA which ended in October 2009.
The last two years has seen him take stock of himself before accepting the manager's post at Altrincham in the face of competition from some 70 applicants. Working with the team of part timers – teachers, IT people, plasterers, builders – Lee Sinnott is well aware of the challenge he faces at a club with a distinguished past but an uncertain future. 'This is a difficult league to get out of as there is only one team goes up automatically and one from the play-offs', says Lee. 'And there will be disappointments along the way. But, with hard work and a bit of luck, the goals will come and the only way is up".
NEXT OPPONENTS
News of Alty's hosts this Saturday comes from This is Glos, which says that "Guiding Gloucester City to safety in Blue Square Bet North has won Dave Mehew admiration aplenty, and now a nomination for a Gloucestershire Media Sports Award. The talented City boss has been nominated in the Coach of the Year category, sponsored by NHS Gloucestershire by long-term Tigers fan David Welch.

A regular at City games for over 30 years, Welch has hailed 43-year-old boss Mehew for the superb job he has done since taking over from Tim Harris in 2008. 'I have supported City for over 30 years at Longlevens, Horton Road, Meadow Park, Cirencester and Cheltenham, and Dave Mehew is one of the best managers we've had', Welch said. 'He's signed some really good players and got them working really well together'...

Mehew, who joined City as assistant to Harris before being promoted to the top job, won promotion from the Southern League via the play-offs with the Tigers in 2009. Since then he has guided the team to safety and then security in Blue Square Bet North, with further improvements expected this year.

Modest about his nomination, Mehew was quick to praise the teamwork of his backroom staff. 'It's always nice to get these types of accolades', he said. 'But it's not just about me but about a whole range of people who help us be successful. In Adie Harris and Neil Mustoe I have a great coaching team, and (kitman) Lee Randall, Adie Tandy and Craig Barden (both physios) do wonderful work behind the scenes too. Also, I work for a wondferful chairman in Nigel Hughes, who just allows me to get on and manage the team and not be sidetracked'".

Meanwhile, "Gloucester City's new signing, Matt Lock, has said a serious foot injury renewed his hunger for football. The midfielder was playing for Chelmsford City in March when he broke his foot and his two appearances for Cirencester Town over the Bank Holiday weekend were his first steps back to full match fitness.

Lock said, 'It's been a horrible time because my foot didn't heal properly and then it healed very slowly, but I have got my hunger back for the game, which was maybe wavering a bit'... Lock and his girlfriend, who is from Evesham, have moved back to Gloucestershire and he is keen to kick-start a career that started as a young professional at Exeter City before a successful spell at Team Bath... 'From there [Bath], I had a year out coaching in the USA and then I went to Chelmsford, which matured me as a footballer, pushed me on and took me out of my comfort zone. I am now back and Gloucester offered me a good deal and have looked after me, so I am really looking forward to playing for the club'.

Lock, who is on his way to becoming a qualified personal trainer, estimates he is around five Blue Square Bet North matches away from regaining full sharpness, but his two outings for Cirencester as part of an agreement with City have been hugely beneficial".

In advance of the game on Saturday, Gloucester City confirm that "City have agreed to extend the loan spell for Tyler Weir until January. Tyler has made a big impact in his two loan spells at the club and will now be able to continue that through the busy Autumn and Christmas periods". Weir is on loan from Hereford United.
LAST GAME
Reporting on last Monday's game, the Wharfedale Observer says that "Guiseley showed their battling qualities as they came from two goals down to earn a draw with highly-fancied Altrincham on Monday...

In fact manager Steve Kittrick felt they had enough chances to win the game. 'At 3.25 we would have been happy to get a point but, by the end of the game, we felt it was a case of two points dropped. That shows the standards we set for ourselves'...

Altrincham, who are managed by former Bradford City defender Lee Sinnott, defended in depth late in the second half after having a man sent off... Boss Kittrick, said, 'I thought the lads showed a lot of character. I didn't feel we deserved to be 2-0 down but we fought back'".
BSB NORTH NEWS
BSB North reports that "Guiseley manager Steve Kittrick has welcomed back former contract rebel Simon Baldry, who has decided to sign for the club after all. Baldry trained with Bradford Park Avenue and Harrogate Town following his contract rejection at the Lions.

Kittrick told the Wharfedale Observer, 'He has lot of experience and did a good job for us last season. Perhaps he has realised our offer wasn't so bad after all'.

Guiseley will face Vauxhall Motors... Kittrick added, 'I don't think the lads will need too much motivating from me. They remember losing at home to them last season when we had a poor run and want to put the record straight'".

Meanwhile, "Eastwood Town have strengthened their attack by signing Derby County winger Aaron Cole on a one-month loan deal. Cole came through the Rams' youth setup and recently signed his first professional contract at the Championship club. He has not yet made his first-team debut and played for the Derby County reserves last season. The Badgers now have two County players on loan, with Cole joining goalkeeper James Severn at the club".

News of an Alty ex-player comes from the Boston Standard which says that "Kevin Holsgrove wants to have a spot-on season... after announcing he wants to be the club's official penalty taker. The forward slotted home from 12 yards on the opening day of the season, as the Pilgrims defeated Workington. And now, he wants to remain the club's penalty taker...

'If we get them, I'm happy to step up and take them', Holsgrove said. 'I don't mind taking them at all'. Marc Newsham and Danny Sleath may have something to say about Holsgrove's plans, although both have seen spot kicks saved in recent months. Holsgrove seems particularly keen to be on the spot after not being given the chance last season, after Altrincham loaned him out to Hyde. 'I came there late so they already had people lined up to take them, I never got a chance', he added. Meanwhile, Boston boss Lee Canoville believes Holsgrove - a cult hero among fans since his summer arrival - still has more to give the side. 'Kevin's still new here', he said. 'He's still learning what we want from him'".

According to the North Wales Weekly News "Three clean sheets in their opening six games means Colwyn Bay go into Saturday's game at Droylsden just one point off the top five promotion play-off places... And manager Dave Challinor is challenging his squad to pull out all the stops to finish their first season in the league in as high a position as they can...

The Seagulls are preparing to take on a Droylsden side that are two points below them... Although Challinor is having to work on a limited budget with a small squad, he has confidence in his players...

'My target is to finish as high as we can and if that takes us into the play-off positions then that would be brilliant', he said. 'But I want the lads to have a real go at it and not just settle for consolidation. Obviously there are clubs with much bigger budgets than us but, from what I have seen, there is not a whole lot of difference between a whole lot of sides and we have competed pretty well with everyone we have met so far.

We just need to be a bit more clinical in the final third of field. We will try to rectify that by working with the lads we've got to try and make them better, as well as hopefully bringing in a bit more competition to give us more attacking options'...

The manager is hoping to bring in one additional forward this week, either on loan or possibly a young striker who has been doing well in a couple of leagues down the pyramid.

'Other clubs are interested him in and it will ultimately be up to him where he wants to go but that is the sort of way we'll be going and looking to take a chance on somebody if we spot a little bit of potential', added Challinor. A shortage of goals, with the side averaging just one a game so far, is a concern at the moment...

With four of the teams around them playing each other this Saturday, the Bay have a chance to climb back into the top six if they win at Droylsden. They may still be without main front man Rob Hopley, however, who is still recovering from an ankle injury".

The Blue Square Bet North 'Manager of the Month' for August is Gary Lowe of Hyde, whilst the 'Player of the Month' is Phil Marsh of Stalybridge Celtic.

Solihull Moors, "in a bid to halt an alarming run, have taken two players on loan from Conference Premier clubs and are expected to complete the signing of a striker in time for Saturday's home match against Hinckley United. Martin Bell a left sided player from Mansfield and central defender Liam Francis from Tamworth have both agreed to a month's loan".

Indeed, Tamworth say that "Temporary transfer loans have been arranged with Liam Francis signing a one month deal with Solihull Moors, Callum Reynolds and Connor Gudger are due to sign a one month loan with Hinckley United".

The Solihull News adds that"Moors' manager Marcus Bignot has warned his squad that there will be changes to the team following the club's sixth consecutive league defeat on Monday... Dominic Langdon returned to the starting line up for Moors after his trip to Japan for the World Student games...

To make matters worse, Moors captain Junior English was sent off for a late challenge on Wilson on 85 minutes. Bignot said, 'We have come to a time where we have to re-evaluate and have to make decisions. This run of results cannot continue. Results don't lie. It's a squad I inherited. I have got to stamp my mark on it now, moving one or two out and bringing players in of my choice. At the end of last season the run of results was very similar. I think the manager wanted to introduce young blood into the squad. On paper it looked good but they haven't come up to the mark as a group. There will be some changes'.

In an attempt to increase their goal count, Moors have signed Joey Butlin on a one month loan from Walsall. Eighteen-year-old Butlin is a product of Walsall's Centre of Excellence... Bignot added, 'I'm looking for a group of players who want it. I want some positivity and players not feeling sorry for themselves. I want a non-stop work rate and players that will lead the group'".

Another club looking for new faces is the subject of the Nuneaton News which says that "Nuneaton Town are set to sign a striker as manager Kevin Wilkin looks to add more power to his attack. At present, Danny Glover is the only player with genuine presence upfront for Boro. That, coupled with an injury to Justin Marsden, means Wilkin has been on the hunt for a forward for more than a month.

Though he refused to name the player until the deal is concluded, he said, 'He's is a young guy who is 6ft plus and comes recommended to me'...

Meanwhile, Wilkin says left-back Simon Forsdick could be in contention for a first appearance of the season at home to Gainsborough Trinity on Saturday. Forsdick has been out since pre-season with a knee injury... Forsdick could come in for Eddie Nisevic, but Wilkin admits the 20-year-old impressed in his first start of the season at Worcester... Nisevic was drafted in after another young left-back, Aaron James, was ruled out for up to four weeks with a hamstring strain... Goalkeeper Danny Alcock is set to miss Saturday's game as he is still to have a scan on his shoulder injury".

From the Hinckley Times we learn that "The past weekend will be one that most connected with Hinckley United will wish to forget – after two defeats [to Harrogate and Hyde] in the space of just over 48 hours...

United boss, Dean Thomas... said, 'We played well in the first half against Hyde, and could have been 3-0 up at half-time. They made changes to inject some pace into the game, and we were naive to that. I certainly learnt something from the game, and I hope the players have... We have to understand the importance of winning games of football and I am not passing the buck, but, when I give the players instructions to follow and they don't, that concerns me.

And once again I gave instructions to the players at Hyde and one decided they didn't want to adapt to that and we lost the opening goal. That was disappointing as it was someone I had identified as a problem. Players make a system work, and I have been disappointed by some of the players fitting into our systems. Craig McAughtrie had to go off with a calf strain, and then minutes later Mark Dudley got sent off for pulling on their lad's shorts. The penalty meant it was always going to be a tough game, and it was hard to draw positives, but Paul Lister came in and did well'...

Never one to just sit around, Thomas has already lined up a striker to come in on a month's loan, and is also considering moves for a midfielder and a centre half... Thomas will already will be without three of his new recruits from the summer. He said, 'Tom Byrne needs a groin operation and could be out for about three weeks, Jaylee Hodgson is still out, and Craig McAughtrie could now be injured for three or four weeks, but Joe Hall is fit again from his shoulder injury'".
---
1 September 2011
TIGHTENING UP
In the Sale & Altrincham Messenger, John Edwards says that "Lee Sinnott has ordered his Altrincham players to tighten up at the back but delivered an upbeat message by insisting, 'We will get it right'.

Frustration has been the theme of Alty's opening six Blue Square North games, with their attacking endeavours being undermined by defensive errors and leaving them with just six points. It is scant reward for some enterprising approach play but Sinnott has seen enough to be sure they are on the right lines.
'We've got to do better at keeping the ball out of our net', said the Alty boss. "We can't go down the route of having to score four goals every game because we are letting three in. That's not what successful teams do. Anyone who has watched our opening games will surely have felt some positive vibes from the football we have been playing but we seem to have developed an unfortunate habit of turning wins into draws and draws into losses.
It started at Harrogate, where we conceded late on after getting back to 2-2, and has happened repeatedly since, and that is the frustrating aspect of what we've done so far. But we will get it right. On the evidence of what I've seen, I am convinced of that. We have created chances against everyone we've faced, so our forward play is on course, at least. We do need to be tighter at the back, though, and we will work on that'.
Two exceptional individual strikes by Scott Spencer proved the difference at 100 per cent table-toppers Hyde on Saturday, while Alty were pegged back to 2-2 by Guiseley, after leading 2-0, on Monday.
'Hyde had their tails up for the first 15 minutes, as you might expect, but I thought we edged it after that', added Sinnott. 'They were two "worldy" goals from Spencer. You can't do much about those but, generally, we do have to stop conceding so many'.
Adam Flynn (above left) is nearing fitness but unlikely to be ready for Saturday's game at Gloucester. Anthony Danylyk misses the trip to Solihull on September 17 after two yellow cards against Guiseley".
NEXT OPPONENTS
Through the Years by Howard Watts, for September 3rd.

News of Alty's next opponents comes from BSB North which says that "Gloucester City midfielder Darren Mullings will be sidelined for around four weeks after dislocating his shoulder for the second time in 12 months. The injury occurred during the Tigers' 2-0 defeat to high-flying Hyde FC on Monday and City manager Dave Mehew expects the 24-year-old to be back in action again in October.

'It's the same shoulder that he popped against Mangotsfield last year and that took a month to recover, so this should be the same', Mehew told The Citizen. 'Apparently it was pulled or wrenched in a coming together and popped out - it sounds very painful. He's been sent to Frenchay Hospital in Bristol to have it seen to and we'll know more after that, but at the moment we'll be targeting the start of October'".

More on this comes from This is Glos which adds that "Darren Mullings will be missing from the Gloucester City midfield for the next month after dislocating his shoulder... The injury comes at a bad time for the City boss with top scorer Darren Edwards set to miss three games [after the Alty match] through suspension following his red card at Eastwood.

And with both Will Morford and Steve Davies putting in what Mehew classed as below-par performances against Hyde, the City boss is short on attacking options. Matt Lock gave him food for thought by scoring and performing brightly for Cirencester Town against Chesham United on Monday. The former Chelmsford City midfielder has missed the first matches of the season due to a broken metatarsal picked up at the end of last season, but could now be ready to play.

Mehew said, 'Matt Lock is champing at the bit to play for us on Saturday and he could be ready to come in. I'm also hopeful that I'll be able to bring someone in on loan who will be able to help us out a bit. As good as Hyde were, we struggled up front during the game and I was disappointed with both Steve Davies and Will Morford's performance and told them so'".

Meanwhile, "Brian Hughes has tipped Matt Lock to be a success at new club Gloucester City, two appearances into his temporary spell with Cirencester Town. The former Exeter City, Team Bath and Chelmsford midfielder played in the Centurions' 6-2 defeat at Hitchin on Saturday before scoring their leveller against Chesham United on Monday. It was a superb strike into the top left corner from 25 yards and, as he works his way back to full fitness after an injury lay-off, Hughes hailed a bright talent.

'Matt is going to be a good player for Gloucester', Hughes said. 'He needs matches and it's a good arrangement for both clubs, but he will definitely be a good acquisition'. Lock has signed dual forms for Cirencester and Gloucester, as has goalkeeper Mike Green who performed well for Hughes's team against Chesham on his debut".
BSB NORTH NEWS
NL Paper says that "FC Halifax Town have signed Bradford City development squad striker Terry Dixon on loan for a month. The 21-year-old only joined the Bantams from Tooting & Mitcham United on Tuesday but has been sent out to gain more first team experience with the Shaymen. Dixon, who has also spent time at Tottenham, West Ham, Stevenage and Ware, has been capped by the Republic of Ireland at Under-16, Under-17 and Under-21 level".
THANK YOU
The TASC bucket collection on Monday raised £49.83 for which the Club thanks donors and collectors alike.
NAH THEN, IT'S FLYNNZINE
In last Monday's "Flynnzine", Brian Flynn writes...

"Yet another example that change is NOT good"!

I don't watch Soccer AM, the Sky Sports Saturday morning programme these days, for a number of reasons, but mainly because it's bobbins! I used to be a big fan though and one of my favourite bits was 'Yorkshire News' which ran up until 2007.

Around about 10.30am, presenter Tim Lovejoy would announce that, 'It's time for the news from your region'. Regardless of where you were, 'Yorkshire News' appeared on the screen, anchored by Geoffrey Trueman, an archetypal Yorkshireman, a sort of hybrid of Geoff Boycott, Freddie Trueman and Nicky Clee. Damian Reeves cannot be included here as he is from South Yorkshire, which, apparently, doesn't really count! A typical headline story was the reaction of Keighley residents to a survey, suggesting men take their wives and girlfriends out on a Friday instead of seeing male friends and the inevitable punchline, always delivered immaculately by Geoffrey, was 'yet another example that change is not good'.

Whether the current changes that we are experiencing are good or bad, probably depends on your own particular perspective, but current experiences and mindsets are certainly very different from recent times. For six seasons, players, management and fans have been playing the role of being part of a club that was a fairly small fish in quite a big pond. Home games against clubs of the stature of Luton Town, Oxford United, York City and Mansfield Town were considered triumphs, if we didn't lose... and rightly so, whilst almost anything we achieved on our travels was a bonus.

That's not the case today. Our relegation to Blue Square Bet North now sees us transformed into a 'Killer Whale' and expectations, for many, are that we will win every game as all comers are vanquished without trace. Well, what do you know? Harrogate Town, Workington and Vauxhall Motors, hadn't read the script and, when expectations are not met, emotions run all over the place. All of a sudden, we have transformed from the most patient and realistic set of fans in the country, to a bunch of moaning minnies!

Let's wake up. We should have won at Harrogate, but they are a decent side. Workington fully deserved a point here a week last Tuesday and Vauxhall Motors played some really good football the other night . Guiseley will undoubtedly provide very stern opposition today... happen! This is a tough league and, when there is only one automatic promotion place, it's going to take a massive effort to get back to the league we have just come from.

We could achieve that by April or May 2012; on the other hand, some of us may never see Alty play Blue Square Bet Premier football again! That's the beauty of football, you just never know!!

'S'thee later'!!!!!!

Brian Flynn".
RADIO ROBINS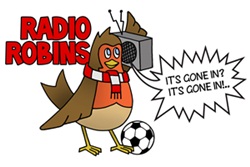 Radio Robins Sponsorship Opportunities from £15!!!

Brian Flynn writes:

"We are looking for a main sponsor and individual match sponsors for Radio Robins. The main sponsor will receive the following benefits:-
The service will always be referred to as 'Radio Robins sponsored by ????????'.
Promotional coverage in each match programme, the club and TASC websites and Fans' Forum, as well as each live broadcast.
The opportunity to make specific product/service offers available to Altrincham supporters

This is a really good opportunity for a business to get its name and business message across in a regular and consistent way throughout the season. The price for season 2011/12 to be the main Radio Robins sponsor is £350.

Individual match sponsorship essentially provides the same benefits for a single match and would be suitable for a business or individual or group of individuals to sponsor. Match Sponsorship is available for £15 and already we have recruited the following companies:-
Big In Rubber Tyres, Frodsham and Sale
Blocked Drains North West Ltd, Davyhulme
Premium Collections Ltd, Altrincham
The Mobile Agents, Bollington
Whetstone Professional Editing Services

If you are interested in either of these sponsorship opportunities, please email me or speak to me at a game".
---