ALTRINCHAM FC MATCH REPORTS
---
---
ALTRINCHAM (1) 4
LANCASTER CITY (0) 0

Evo-Stik Premier Division match
played on Tuesday, 24 October 2017, 7.45pm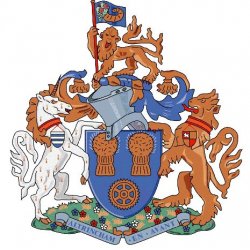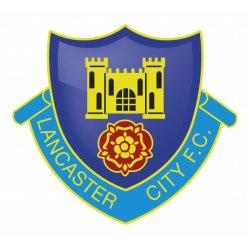 ---
SUMMARY
Without Disney, Taylor, Hannigan, Amis, Short and Sheridan, Altrincham had made one change to the starting eleven as Densmore replaced Short at left-back. After a fairly tight first half in which Altrincham did not get ahead till the 36th minute, when James Poole's well-struck effort from outside the box gave them the lead, the second half witnessed an improved performance from the hosts.
Three goals in the final 16 minutes of a wet second half left Altrincham comfortable winners by the final whistle. Hulme headed in a Johnston cross from the left to make it 2-0 in the 74th minute. Substitute Peers played in Richman, who had earlier picked up a fifth yellow card and a suspension, to score his side's third goal. And, finally, keeper Powell made a hash of a Johnston freekick, from well right of the goal, to concede the fourth in the 87th minute.
With this result, Altrincham went three points clear at the top of the league table, but Shaw Lane have two games in hand.
---
SCORERS:
36 mins: James POOLE (ALTRINCHAM 1 Lancaster City 0)
74 mins: Jordan HULME (ALTRINCHAM 2 Lancaster City 0)
83 mins: Simon RICHMAN (ALTRINCHAM 3 Lancaster City 0)
87 mins: John JOHNSTON (ALTRINCHAM 4 Lancaster City 0)
---
REFEREE:
Mr Ian Johnston
---
ATTENDANCE:
618
---
TEAM NEWS
Disney, Taylor, Hannigan, Amis, Miller, Sheridan and Short all missed this game, so Densmore came in at left-back for the last-named player. Lancaster had made numerous changes after their 4-3 reverse at Halesowen on Saturday but they had only lost three league games this season.
LINE-UPS:
ALTRINCHAM (Red & white striped shirts, black shorts, red socks): 1. Tony THOMPSON, 2. Joel BEMBO-LETA, 3. Shaun DENSMORE, 4. James JONES, 5. Ben HARRISON, 6. Jake MOULT (c), 7. John JOHNSTON, 8. Simon RICHMAN, 9. Jordan HULME, 10. James POOLE, 11. Josh HANCOCK. Subs: 12. Max HARROP, 14. Tom PEERS, 15 Sean MILLER 16. Callum JONES 20. Tim DEASY
LANCASTER CITY (All yellow) 1. Joshua Powell, 2. Ben Hudson, 3. Paul Dugdale, 4. Simon Wills, 5. Steven Williams, 6. Samuel Hibbert, 7. Samuel Bailey, 8. Billy Akrigg, 9. Thomas Kilifin, 10. Craig Carney (c), 11. Scott Harries. Subs: 12. Charlie Bailey, 13. Oliver Wood, 14. Richard Mercer, 15. Melle Meulensteen, 16. Ryan Winder
---
BACKGROUND
Mike Garnett supplies the statistics on previous meetings between our two clubs.
Home: P21-W11-D8-L2-F54-A21
Away: P20-W5-D6-L9-F26-A30
All: P41-W16-D14-L11-F80-A51
---
---
REPORT
The forecast rain finally arrived shortly before Lancaster kicked off as Alty defended the Golf Road end. A relatively quiet opening meant that the first goalmouth action did not arrive till the fourth minute when Hulme won the ball, Poole fed Johnston and his cross flew across the City goalmouth.
After stoppage for treatment to Harrison's ankle, the rain got worse as Lancaster won the game's first corner (7 mins). Another corner followed a blocked Harries shot for City but this was badly taken.
Thompson was the first keeper in action as he saved a 20 yarder as the visitors edged the opening stages of the match. Alty were not yet fluent with at least three attempts to locate Johnston on the right going amiss already.
However, it was Johnston who gained Altrincham's first corner after 16 minutes. But Poole's kick was punched clear.
For the second time Altrincham laid a ball across the goalmouth with no one getting on the end of it. This time it was Hulme who was the supplier. Soon after this, a Richman shot won another corner, on the left (18 mins). City then went close when a Kilifin cross just evaded a team mate's head (20 mins).
Defences remained on top but, next Hulme won Altrincham a corner on the left before a Bembo shot, hit towards the base of the near post from right of goal, earned another corner for the hosts. This came to nothing (24 mins). At the back Jones made a good recovery tackle whilst further forward, Hancock temporarily moved to the right wing, and Johnston to the left.
A Carney 20 yarder ran to Thompson and then a deep cross from the Lancaster right was headed over the bar, unchallenged, by Carney at the back post (29 mins). Lancaster continued to press as Wills was halted in Alty's box. And the Dolly Blues continued on the front foot as Dugdale fired just over the bar as Alty continued to misfire (32 mins).
Things improved as Hancock almost played in Moult deep inside the box but keeper Powell smothered the ball. However, this was respite as a cross now won City a corner on their right. City were closing Alty down smartly but finally the hosts got the breakthrough. Densmore fed Poole up the middle and he hit an excellent, rising shot into the net from just outside the "D" of the penalty box to make it 1-0 (36 mins).
There was little more goal threat at either end until Akrigg lofted a shot into Golf Road a minute before the end of normal time in the first half. However, Johnston then won a corner, followed by two more, the last of which gave Harrison a header which was comfortably cleared off the line by a defender (45+1 mins).
Alty had not been at their best in the first half.
---
Half-Time: ALTRINCHAM 1
LANCASTER CITY 0
---
After Jim Gannon, the Stockport manager, had taken his seat at the front of the stand, Alty kicked off towards the Golf Road end and, immediately, Johnston got to the byline and put the ball across the goalmouth before it was cleared (46 mins).
In steady rain Poole likewise laid a ball across City's goalmouth but once more no one got on the end of it. After a Johnston cross had been punched clear, City hit a 20 yarder over the Alty bar (49 mins). Alty's start to the second half was declared "Much better" by manager Phil Parkinson as his charges showed an improved tempo in the second half.
Eight minutes into the half, Hancock fed Johnston who gained another corner on the left from which a header by Jones cleared the bar. After Hancock had been felled just outside the box, Poole's freekick forced a decent save from Powell. Moult's holding was penalised, 40 yards out on City's right and a couple of minutes later, Richman lost the ball and then held his man as he chased back and was booked. It was his fifth yellow card so he will now be suspended (59 mins).
After Johnston had fed the advancing Densmore, he passed the ball instead of shooting. The game's first change saw City's Winder come on for Bailey (62 mins). Although Hulme was then seen to be clearly held inside the box, by all but the referee, two successive corners resulted for the hosts which came to nothing (65 mins). Moult then found himself in the referee's notebook after the referee harshly judged a challenge to be a foul (67 mins).
In the 73rd minute, a Hancock shot gained another corner, followed by a second. From this Johnston got to the byline left of goal and his cross was smartly headed home at the near post by Jordan Hulme to make it 2-0 (74 mins).
The already prepared Wood now came on for Kilifin (75 mins) but Johnston soon won another corner as the home side now dominated. Harrison headed this wide and on 79 minutes, Peers replaced Hulme, who left to deserved applause (79 mins).
Two minutes later, Poole left to similar accolades as Harrop replaced him (81 mins). The score became 3-0 when Peers played the ball, right, to Richman who scored efficiently (83 mins). Immediately, Miller replaced Hancock and City also made a change as Meulensteen came on for Akrigg.
There was a booking for Hibbert, after his foul on Richman (86 mins). From the freekick some 35 yards out on the Alty right, Johnston whipped the ball in. Keeper Powell seemed to dive on top of it and the ball came off his body and screwed into the net at the back post as a defender tried to clear. So it was 4-0 (86 mins).
In the four added minutes the rain got heavier again as Moult shot wide from the edge of the box. Alty did concede a late freekick for a foul on Carney on the front edge of the box but City hit this over the bar to leave Alty's defenders with their eighth clean sheet in the last ten league matches.
---
Full-Time: ALTRINCHAM 4
LANCASTER CITY 0
---