ALTRINCHAM FC - ALTY SUPPORTERS' INFORMATION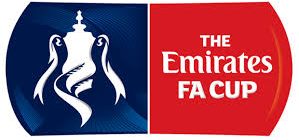 COLCHESTER UNITED v ALTRINCHAM
Emirates FA Cup Second Round Proper match
to be played on Sunday, 6 December, 2015, at 2pm
---
WHERE AND WHEN?
The Colchester United v Altrincham game will take place at the Weston Homes Community Stadium, Colchester, Essex CO4 5UP, (tel 01206 755100 ), at 2pm on Sunday, 6th December.
Colchester's ground is some two and a half miles north of the town centre.
The sale of match tickets for the Colchester United v Altrincham game on Sunday ended on Friday evening at the J Davidson Stadium. However, tickets can be bought at the ground on Sunday (k.o. 2pm).
Three TASC supporters' coaches are running to the game. See below for details.
PLEASE NOTE THAT FOR THIS MATCH, TASC SUPPORTERS' COACH TRAVEL IS ALL-TICKET!
Please read the details below so that you are fully aware of arrangements both for the stadium tickets and for the transport.
It should be noted that, although the stadium tickets bear a specific seat number, this will not be enforced; you will be able to sit anywhere within the designated away section of the stadium. This arrangement will allow the "Alty choir" to group together and provide more cohesive vocal support for the team.
Please note that when using anything other than a standard adult ticket, you will be checked at the ground on matchday and anyone who cannot prove their age entitlement to concessionary tickets of any kind will be liable to exclusion.
ADVANCED PURCHASE
Adults: £16.50
Seniors (65+)/Forces/Disabled: £11
18-21s: £13
U18s: £11
U14s: £5
U11s: £3
MATCHDAY PRICES
Adults: £20
Seniors (65+)/Forces/Disabled: £13
18-21s: £16
U18s: £13
U14s: £6
U11s: £4
For this game, only the West and South Stands will initially be open, with visiting fans allocated blocks W7-9.
CAR PARKING
Stadium parking costs £6 subject to availability. It can be booked here
Mark Eckersall, the TASC Travel Coordinator, writes that "TASC will be joining up with the club to run transport to the FA Cup tie at Colchester United on Sunday 6th December (2pm).
We are delighted to announce that, thanks to support from the football club, we are able to offer fans a discount on the price of travel. Prices have been reduced by £5 per ticket for all users so will now be priced at:
Adults - £25
Concessions - £20
U16s and Full-Time Students with ID - £15
Coaches will depart from the usual locations at the following times:
The Vine, Washway Road, Sale (bus stop) - 07:30 am
Hare and Hounds, Timperley (end of layby on corner of Seymour Grove) - 07:40 am
Altrincham Leisure Centre, Oakfield Road - 07:45 am
J.Davidson Stadium, Moss Lane - 07:50 am
Please note that, as with all TASC transport, there is strictly no alcohol to be carried, or consumed, on board without exception. We have travellers of all ages and our coaches have a welcoming and family friendly atmosphere. Please help us to keep this by adhering to this rule.
To keep pricing simple we are just offering three prices. TASC members who travel, who usually benefit from a discount, will receive a double discount on their next trip with us to ensure they don't miss out.
Please note tickets will need to be purchased in advance for this trip due to the numbers and cash involved and the requirement for confirmed place numbers to judge vehicles needed.
Coach tickets are on sale at the J Davidson Stadium on weekdays (10am to 5pm). Please ring 0161 928-1045 for further information.
If seats are still available, then tickets can be bought from the ground before boarding on the day although we recommend guaranteeing your seat by booking early, which will help organisation on the day
Coaches will stop midway for half an hour at a service station and aim to get to the stadium in Colchester around 12:30 - 12:45, in time for a pre match drink and to soak up the atmosphere.
We return after the final whistle to get travellers home as early as possible.
If you have any questions regarding the travel the please email Travel Co-Ordinator Mark Eckersall, who will be happy to assist with any enquiries".
INDEPENDENT TRAVEL
Red Planet offers a useful interactive means of selecting your route to Colchester.
FURTHER INFORMATION
Should you have any further queries, please ring the Club on 0161 928-1045, enquire by
e-mail
, or use the website's
contact page
. Thank you.
---